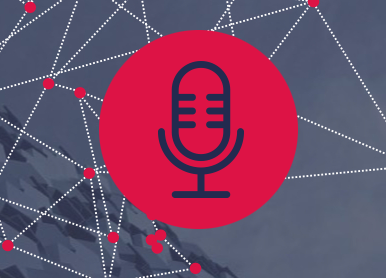 Download the mp3 file
Subscribe in iTunes
Subscribe to the RSS feed
The Sheffield Digital Podcast is back and this time features a cracking interview with Bella Abrams, Director of IT at The University of Sheffield. This is the second time Bella has been on the show, so it's fantastic to hear her talk about the work she's doing since moving from Sheffield College.
And that work is plentiful! Bella talks about how the challenges of leading a large team at such a huge organisation, as well as the process of digital transformation that the University is embarking on. She also talks about the types of skills they are currently looking to find and companies they would like to work with.
In our first interview with Bella, we asked her about diversity in the tech sector, especially in Sheffield. This time we see if she thinks much has changed in the two years or so since and what can be done to improve representation across the industry.
It was so fantastic to hear all about the exciting work going on at the University and learn just how many digital and IT services it provides. Hopefully, we'll get Bella on again soon for another update!
In the second part of the show, we go through some of the latest news from Sheffield's digital sector, including:
Mel representing Sheffield as part of a UK tech cluster visit to DCMS and Downing Street
a reminder for employers to get involved with Tech, Set Go
the recent Galvanise Sheffield event Mel and Chris attended
the AMRC's new 'digital meets manufacturing' area of its website.
That's more than enough reading. Go and get your headphones and listen in to episode 35 of the Sheffield Digital Podcast.
Thanks to Rebel Base Media and Spaces
This episode was recorded at Rebel Base Media in their new podcasting studio based at Sheffield Technology Parks . The studio is fantastic and has all the gear you need to produce a properly professional podcast. They also offer podcasting advice and you can even rent a mobile studio for recording in the field.
Subscribe to the show
If you'd like to have new episodes of the show appear right in your podcast player, you can subscribe via our page on Apple Podcasts or search for us in your podcast app of choice!
Notes and links
Every episode comes with a list of links to all of the various people, companies and topics that we reference. Here is that list for episode 34.
Did I miss something you're looking for? Just get in touch and let me know.
Join the conversation
We're really keen to get your feedback on the podcast. You can share your thoughts with us on Twitter or on the channel in the Sheffield Digital Slack community.
Thank you for the music
Thanks again to Alex Mclean – aka Yaxu – for the show's intro music, licensed under CC BY-SA 3.0.