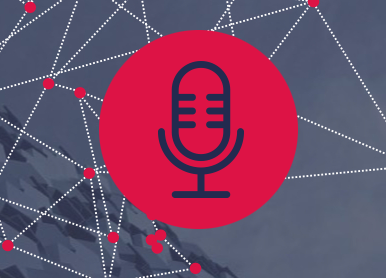 Download the mp3 file
Subscribe in iTunes
Subscribe to the RSS feed
Episode 32 of the Sheffield Digital Podcast was recorded in front of a live audience at Spaces Acero, as part of the first Sheffield Digital Festival. We interviewed Hannah Chaplin, founder of Receptive, the Sheffield startup that has just been acquired by Pendo.
We were so pleased to have Hannah on the show to talk about her journey. From project management to founding her own companies, with Receptive she has created one of the city's real success stories over the last few years.
That's not to say that there hasn't been challenges along the way. In the interview, Hannah very generously shares both the highs and the lows of running a startup. It's brilliant to hear exactly what it takes to turn a great idea into something used by companies and people around the world.
In the second part of the show, me and Chris go through some of the latest news from Sheffield's digital sector. Topics include:
reflections on the Sheffield Digital Awards
a look at the Tech Nation 2019 report
Sheffield College's new Data Academy featuring WANdisco
Emerging 'core pillars' of Sheffield tech industry
Sheffield on the Thriving Places Index.
It's a packed show, so off you pop and get stuck in. Don't forget, if you listen via an app that supports chapters, you can quickly move between sections of the show to get to what you want.
Thanks to Rebel Base Media and Spaces
This live episode was made possible by Rebel Base Media who supplied the mobile recording gear . They of course have their new podcasting studio based at Sheffield Technology Parks too. The studio is fantastic and has all the gear you need to produce a properly professional podcast. You should head over and give it a try.
We also need to thank Heidi and the Spaces team who kindly gave up a meeting room for us to record in front of an audience. As one of our regional sponsors, we highly recommend you check out Spaces' fantastic co-working and office spaces.
Subscribe to the show
If you'd like to have new episodes of the show appear right in your podcast player, you can subscribe via our page on Apple Podcasts or search for us in your podcast app of choice!
Notes and links
Every episode comes with a list of links to all of the various people, companies and topics that we reference. Here is that list for episode 31.
Did I miss something you're looking for? Just get in touch and let me know.
Join the conversation
We're really keen to get your feedback on the podcast. You can share your thoughts with us on Twitter or on the channel in the Sheffield Digital Slack community.
Thank you for the music
Thanks again to Alex Mclean – aka Yaxu – for the show's intro music, licensed under CC BY-SA 3.0.