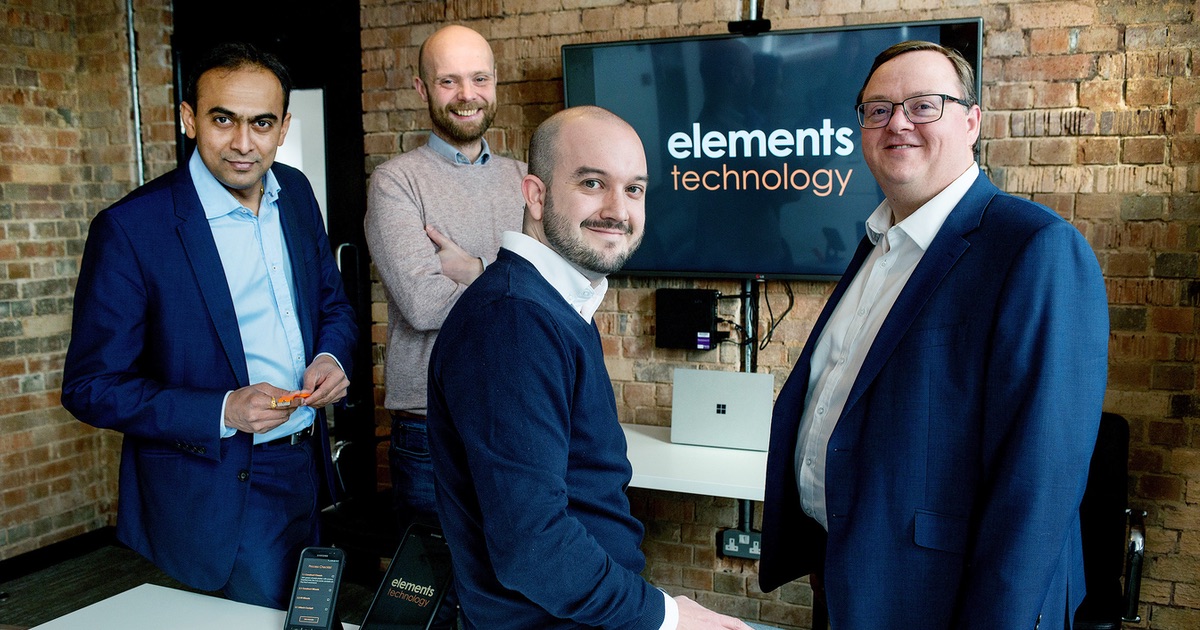 The Northern Powerhouse Investment Fund (NPIF), has invested £250,000 to support Sheffield Digital company member, Elements Technology in its mission to develop its headquarters, staff base and product portfolio.
About Elements Technology
Founded last year in Sheffield by Dr. Joe Handsaker, Elements is an Internet of Things (IoT) software developer for small and micro manufacturers.
The business is creating software that re-purposes consumer technologies for use in manufacturing, with a specific interest in exploring opportunities for wearable technologies in the sector.
Elements' revenue model is to sell low-cost hardware, including smartphones and off-the-shelf proximity sensors, for tagging manufacturing materials and to then charge a monthly subscription service fee for the products.
This platform will enable small-sized manufacturers to improve their productivity without huge expenditure or the burden of an overly-complicated Material Requirements Planning system.
Funding to build on success
The company is already on the path to elevating its business. In March 2018, it won the 'Digital Catapult Hack and Pitch' competition at the Industry 4.0 Summit and has since met with the directors of the Rolls Royce EcoSystem and IoT divisions, in a bid to improve supply chain transparency.
The £250,000 funding will support the company's product portfolio by creating advanced prototypes and validating its market offering. The NPIF investment, which is the only external finance that the company has raised to date, will also be used to secure a premises in Sheffield and hire four new technical and sales staff members.
Investing in the region
Since its launch in February 2017, NPIF has delivered Microfinance, Debt Finance and Equity Finance, ranging in size from £25,000 to £2m, to businesses across the 10 Local Enterprise Partnerships (LEP) that make up the 'Northern Powerhouse' region.
Ashwin Kumaraswamy, Investment Director at Mercia Fund Managers, said: "Small and micro firms make up 90 per cent of the UK's manufacturing capacity. Joe and his team of young entrepreneurs have found a way to help them deploy the latest technology to digitise production and enhance quality and productivity."
Sean Hutchinson, Senior Manager at British Business Bank, said: "This investment exemplifies the work that NPIF is doing across the North of England. By supporting businesses with the funds to boost headcount and move premises, we are creating a more prosperous regional economy for the future, and in turn helping to reduce the historic regional disparities between the North and the South."
The NPIF project is supported financially by the European Union using funding from the European Regional Development Fund (ERDF) as part of the European Structural and Investment Funds Growth Programme 2014-2020 and the European Investment Bank.
Learn more about Elements Technology
We're delighted for Joe and his team, who have made a real impact since launching last year. They're helping to raise Sheffield's profile in the IoT sector and you can find out more about what they do on the Elements Technology website, or by following the company on Twitter.
---
This post was adapted from a press release supplied by Elements Technology.