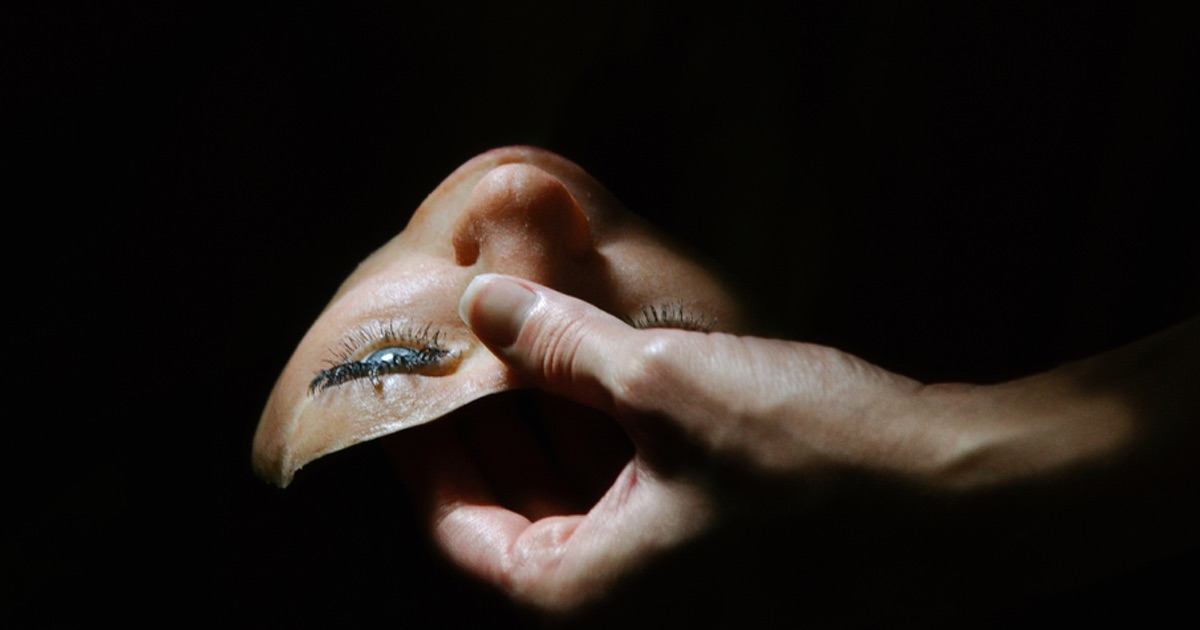 The Alternate Realities Programme is part of Sheffield Doc/Fest 2019, and offers film makers and creators an essential platform to launch their work, find collaborators and gain investment at one of the world's leading film festivals. If you are working in immersive or interactive technologies in documentary or non-fiction storytelling, read on as there could be a place for you on the programme.
The 26th Edition of Sheffield Doc/Fest takes place Thursday 6 June–Tuesday 11 June 2019. The Alternate Realities Programme includes an exhibition and Talent Market event. Sheffield Doc/Fest has also recently announced a £20,000 artist commission to create an imaginative digital artwork in documentary, which will be showcased at the festival.
The Commission
Supported by Arts Council England, Site Gallery, British Council & MUTEK, this commission is for a true innovator in the field of documentary-based digital storytelling. Open to artists based anywhere in the world, the winner's work will be installed and exhibited at Doc/Fest's Alternate Realities Exhibition from 6–11 June 2019. The commission winner will also be invited to speak about their work at MUTEK's 20th edition in Montreal (20–25 August 2019), and to tour their project with MUTEK Montreal in 2020.
More details about the Alternate Realities commission can be found on the Doc/Fest wesbite. If you have any enquiries regarding the Alternate Realities commission, please email alternate.realities@sheffdocfest.com. The closing date is midnight, 25 February 2019.
Alternate Realities Talent Market
The Alternate Realities Talent Market will help to foster collaborations between creatives and organisations that want to push storytelling in exciting new directions using digital technologies.
The market is for discussing new projects that are interactive, immersive, virtual reality, augmented reality, web-doc, games, 360-video, live performance, motion comic, room-scale experience and/or installation.
Through pre-arranged, match-made appointments, creative teams and artists will meet with decision makers from tech companies, funding bodies, NGOs, broadcasters, international festivals, galleries, production companies and distribution platforms for new media.
At last year's market event, decision makers from the BBC, Arts Council England, Google and the National Film Board of Canada took part, as well as many more.
You should have at least one new project to discuss at the market event to apply, and you can find out more again on the Doc/Fest site. The closing date for submissions is midnight, 18 February 2019.
The Alternate Realities Exhibition
This year, Doc/Fest is also welcoming submissions to its Alternate Realities Exhibition, designed to showcase and celebrate the digital evolution of storytelling with immersive and interactive narrative, computational disruption and algorithmic intervention.
The exhibition is for completed projects and they will accept prototypes. You can download this PDF to find submission guidelines, including project formats, application costs and what to expect if you are successful.
The deadline for standard submissions to the exhibition is 12pm, 11 February 2019. The deadline for late submissions to the exhibition is midnight, 4 March 2019.
Good luck!
All of the Alternate Realities activity as part of Doc/Fest is great to see and we'd love to have some Sheffield companies be involved. Let us know if your submissions are successful and we'll make sure we spread the word.