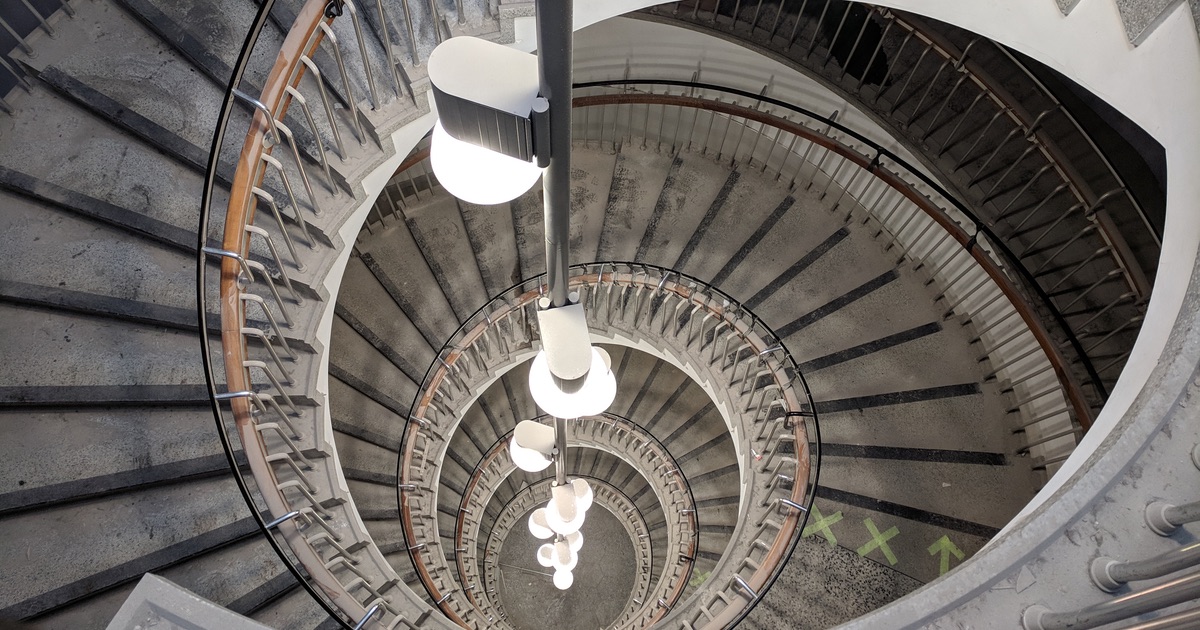 Earlier this week, I had a floor-to-ceiling tour of Castle House from the Kollïder Projects team and the opportunity to see all the progress that's been made on this immense building. It's going to be amazing!
Ground floor
Starting on the ground floor, work is in the final stages of fitting out the 300-seat food hall, which will be called Kommune. We already know that The Depot Bakery and Pom Kitchen will be there, and a shiny pizza oven was also in place. There's a large semi-circular bar that hugs the iconic spiral staircase and spaces for a collection of independent kitchens, brewers and retailers.
The ground floor also has a sectioned off space for daytime coffee-working and a separate event space which will be activated with everything from fitness classes to curated art exhibitions and the like. This space is a blank canvas so can also serve as a private event space or exhibition area.
First floor
The first floor is home to the National Video Games Museum, which is open to the public on Fridays, Saturdays and Sundays and to school groups during the week.
The second half of level 1 is home to an event space called Ko-Host so, finally, Sheffield will have a versatile, large capacity space for conferences, presentations and parties. The main event hall is 6000 sq ft and has the capacity to host 450 people plus two smaller 1000 sq ft spaces that can be used exclusively or as breakout spaces. The main event hall will have projection facilities.
Second and top floors
Level 2 will be the last floor to come online, with plans already well underway for the development of a media cluster. And then we come to the top floor, which has the famous suspended concrete ceiling (the second if its kind in Europe) and the old panelled boardroom with its original 1960s horseshoe table.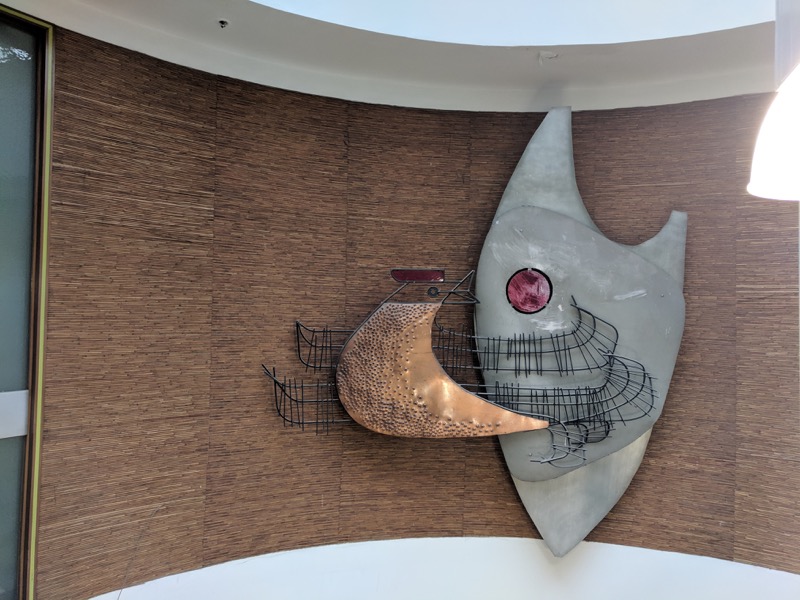 This floor will be home to the Kollïder incubator, which is 'powered by' Barclays Eagle Lab, with 80 (yes, 80) co-working desks, eight small pod-style offices (for up to four people) and then a range of larger offices with space for teams between six and 20 people.
Current members based in the Kollïder Incubator's soft-launch programme at Barkers Pool House have first refusal on these facilities but, as of 15th February, applications are open to the community at large. So, if you've got a great business idea and need a space and community to work in with access to incubation support, this would be a good time to think about applying.
Major tech hub
The whole building has a fantastic concrete chic vibe going on and I can see it quickly becoming a favourite hangout. But what's even more exciting is that it looks like Sheffield is finally going to get the major tech hub we've been waiting for, with incubation and acceleration built in. I can also imagine how having a thriving community based there will help to kickstart the regeneration of the Castlegate area and create a connecting link between the city centre digital cluster and the booming Kelham Island scene.
Contact the Kollïder team
My thanks to Katie Taylor, who is lead on marketing and communications for Kollïder, for the tour. If you want to visit the Kollïder Incubator and find out more about the programme, email contact@Kollïder.co to get in touch with the Kollïder team.