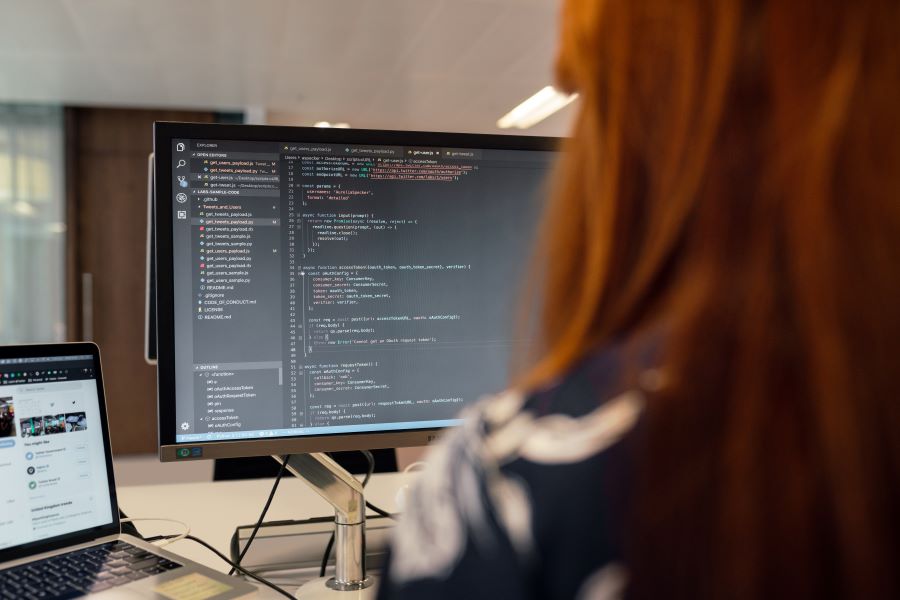 The Developer Academy has secured funding to offer two free programmes to unemployed people in our region who want to develop as tech professionals. The 'Data Science Bootcamps' are being funded through the government's Lifetime Skills Guarantee and Plan for Jobs. In partnership with Sheffield City Council, the Academy is also offering three 12-week bootcamps in coding and software development. Both will equip people in the region with technical knowledge, employment opportunities and valuable 'soft skills', such as defining problems, understanding roles and responsibilities, ethics and fairness and stakeholder management. Local businesses looking to recruit from the courses can meet and network with learners at regular events. Here are some more details from The Developer Academy's press release.
The Developer Academy has been selected to offer a full-time Data Science Bootcamp, as part of the government's Lifetime Skills Guarantee and Plan for Jobs. Fully funded by the Department for Education (DfE), this programme runs over 12 weeks and begins in November 2021.
Delivered remotely, it teaches a tried-and-tested data science curriculum to ensure students graduate as well-rounded data scientists. Students will learn through labs, real life exercises and projects. All participants will get a job interview with Deeper Than Blue or Twinkl, both of which have open positions and are looking to hire from the course.
This course is designed for a broad audience, whether a complete beginner or if you have already started some sort of training in coding and development. To apply, you have to be unemployed, over the age of 19, live in the Sheffield City Region and have an understanding of A-Level maths concepts and methodologies, such as linear algebra, calculus, functions, variables, equations and graphs.
Train to be a software developer in 12 weeks
The second course announced by The Developer Academy is a collaboration with Sheffield City Council, offering 14 fully funded places on three boot camps throughout the next year.
These are in-depth, full-time courses which promise to turn beginners with no coding experience into job-ready software developers in just 12 weeks. Led by software experts, the programme covers HTML and Javascript, and includes a range of career support and advice, including CV writing workshops, industry placements and employment opportunities.
As well as software skills, the curriculum prepares students for the digital industries and focuses on teaching the specific skills that companies look for when hiring.
They are open to over 18s in the Sheffield City Region who are unemployed and have a genuine interest in pursuing a career in coding and software development.
Ben Atha, owner of The Developer Academy, said:
"We are absolutely delighted to be working with Sheffield Council to deliver these fully funded bootcamps at a time when employers are desperate for these skills.
"It's a real testament to the Council's ongoing efforts to up-skill residents of the Sheffield City Region to fill in-demand jobs and provide people with the skills required to have excellent careers in the region's bustling digital sector."
Rob Walker of Sheffield City Council added: "We are delighted to be working in close partnership with the Developer Academy to bring forward this great opportunity.
"In a successful economy we need people with relevant and current skills. This programme of rapid learning will provide not only tremendous opportunity for people to get the right skill set, but also meet the growing demand from employers within our tech sector."
To find out more about The Developer Academy, visit the website: www.thedeveloperacademy.com and to apply for a place on either of these courses, email benatha@thedeveloperacademy.com.
Interested in hiring graduates from these courses?
Companies that are interested in recruiting from these courses will have the opportunity to network and meet at monthly presentation events, where students will present the projects they've been working on. You can also contact The Developer Academy to discuss hiring options with no recruitment or hiring fee. Just email Ben on: benatha@thedeveloperacademy.com.