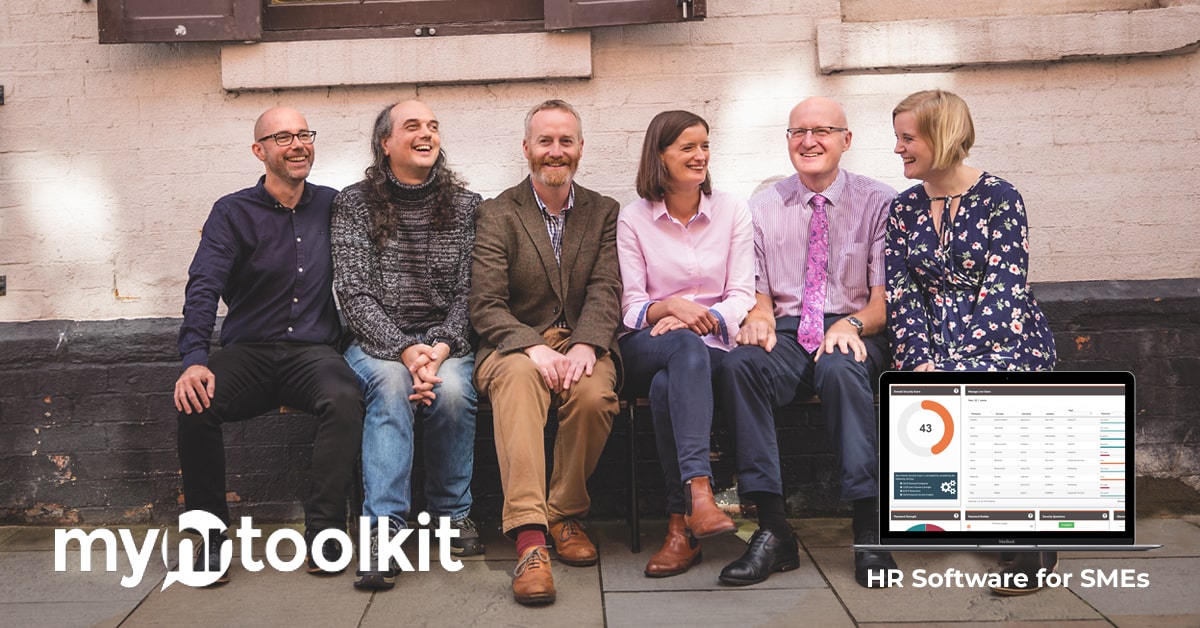 Since being acquired by Agilio last year, the online HR Software company continues to go from strength to strength supporting small to medium sized businesses across the country. We caught up with Marketing Executive Hannah Wheater to talk about how lockdown caused many companies to reflect on their HR practice, and why Sheffield is such a welcoming place for new businesses to grow and thrive.
On lockdown growth
Myhrtoolkit is a Sheffield-based software company providing HR Software for over 1,250 SMEs across the UK and Ireland. Set up in 2005 by employment lawyer John Curtis and already well-established before the pandemic, the company nevertheless saw an exponential growth in their client base during lockdown.
Hannah says:
"There's been a definite change since lockdown – we saw increased demand as businesses tried to keep up with the challenges that COVID brought, with everyone being at home and away from the office. A lot of companies were suddenly very aware of that need for online centralised HR management processes."
The company's software helps businesses centralise HR functions, from the logistical aspect of scheduling holidays and reporting absences, to monitoring employee performance. Security is a key priority, and they are certified with the international data security standard ISO 27001.
Sheffield as a seed-bed of new talent
The acquisition by Agilio Group is representative of Sheffield's talent for growing successful businesses that take root here and are then acquired by a larger interest – rather than expand themselves outside the city.
Hannah notes this is also part of why so many of their clients are Sheffield-based themselves:
"Sheffield is a great place for scaling businesses. It's an affordable location to start and grow a business – especially compared to somewhere like Manchester, which is on the rise and increasingly expensive. Our customer base are scaling businesses that need to save time on administration – so Sheffield's a great city for that, for growing businesses."
The power of community
The acquisition by Agilio has given myhrtoolkit the scope to invest more in their product offering over the next few years and aim towards growing their customer base. But although they've got clients across the country and plan to expand their reach, they still feel very much a Sheffield company.
Hannah says:
"Sheffield for us is definitely home – all our employees are from Sheffield and we also make an effort to support other Sheffield based businesses."
"We really enjoy being part of the Sheffield Digital community. It's a way for us to learn about what's going on within the local digital scene and hear what the community has to say."
Keeping a good headspace
Even with their recent growth, myhrtoolkit remains a small and tight-knit company, with just over 20 employees. Hannah speaks warmly of a company that practices what it preaches, putting the wellbeing of its employees high on the agenda.
"As a company culture it's great; they're on the forefront of making sure we're comfortable and flexible. They introduced home working in February 2020, about a month before the lockdown. Everyone was anxious, so instead of making a big faff of it, the company pre-emptively prepared to work remotely before the majority did. Over winter they also offered longer lunches – so there was the opportunity to get outside and active during the shorter days, helping to prioritise mental and physical health in lockdown."
Find out more about myhrtoolkit and how their software can help streamline HR practices on their website.
Exclusive offer for Sheffield Digital members
Myhrtoolkit are also offering 3 months for free to Sheffield Digital members! Please submit this form to receive this exclusive offer.