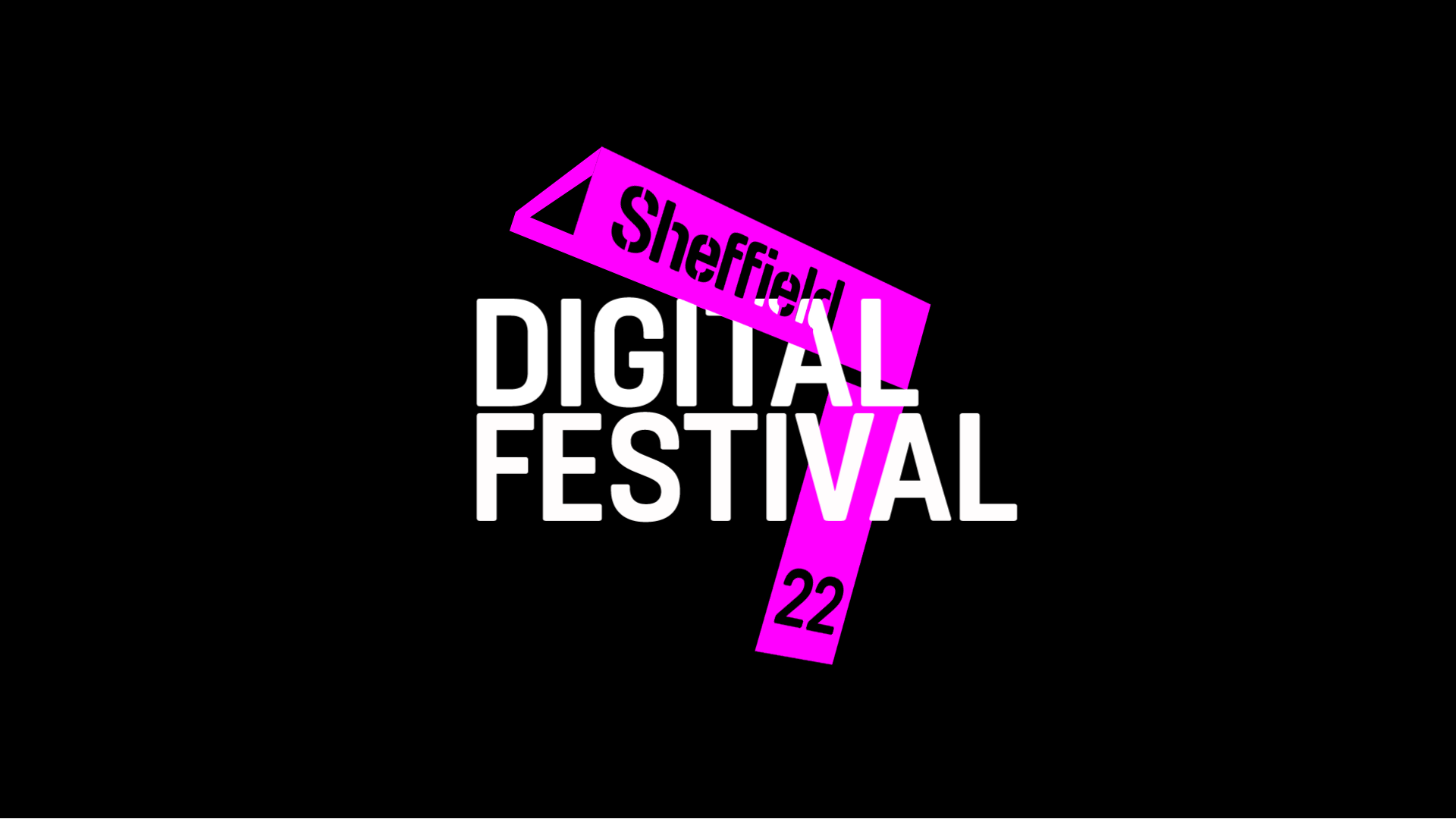 The Sheffield Digital Festival is back! The collaboration between Sheffield Digital and Field returns from 9-13 May with the theme of Our Future City – looking at the specific strands of Decarbonisation, HealthTech, and Arts, Culture and Heritage. For the first time since starting the Festival in 2019 we're able to hold in-person events again – and we're thrilled to be hosting the main event on Thursday 12th at The Showroom. We spoke to co-founder Jonny Briggs at Field to talk more about what inspired the themes, his hopes for this year's Festival, and how you can get involved as part of our digital community.
Our Future City
This year's theme – Our Future City – is intended as a question as much as a statement or a projection. The three key strands we're focusing on within it – Decarbonisation, HealthTech, and Arts, Culture and Heritage – are a way of breaking down the overarching idea and focusing on areas where the digital and creative industries are making strides in Sheffield and changing the lay of the land.
Jonny says:
"These are themes that have come up during the last two years where we've noticed design and technology could offer something – whether remotely or in person. This digital integration is something that's positive and sets Sheffield apart a little bit. I'm not saying we're totally unique in that – but we do have a slightly different make up to the city than our nearest neighbours, which makes us quick to react and good at thinking on our feet and resolving things."
A Festival for Sheffield's digital and creative industries
The Festival began as a conversation between Jonny, his business partner Katie Daniel and Sheffield Digital's Mel Kanarek, who all thought there was space for something more than a one-off event to showcase the city's digital and creative talent.
"We wanted to do something longer term for people to anchor themselves to. Something that would give them a platform that they might not usually get. Something to elevate Sheffield on the national map as a place to do business – a place that does business differently."
After launching in 2019, the Festival had to move online for 2020 and 2021 due to the pandemic. This makes it especially exciting to be hosting live events in person again for 2022, and to be doing so at The Showroom, one of Sheffield's iconic cultural venues. As well as the main event on the Thursday, hosted in Cinema 4 (the big one!), we'll have use of the Creative Lounge in the Workstation through the week, and look forward to bringing together some of the most exciting businesses and entrepreneurs on the city's tech and digital creative scene, to share ideas, spark debate and showcase their work.
The Fringe programme
As Sheffield Digital is an organisation powered by its members, so the digital community is a cornerstone of the Festival. We're excited to share more details with you about the main event and guest speakers very shortly – but as with future years, a key part of what makes the Festival really special is its Fringe programme.
We'd love to see our members hosting their own events across the city, discussing their own work in relation to the theme(s) and exploring the idea of Our Future City.
Jonny says of the specific themes:
"The three themes are there to give people something to anchor their event to – but not to be so prescriptive that that's all it could be about. They're holistic to me – they make up the idea of Our Future City. What it is, and what it could be? What do we want Sheffield to be? And how do the digital and creative industries help facilitate that?"
We'll be sharing more posts in the run up to the Festival about the three themes individually, some of the projects already underway in each area and how they might help fashion the Sheffield of the future. But if you already have an idea of an event you'd like to host or an idea you'd like to explore, there's no need to wait around. The Fringe Calendar is open now and you can create your event in there directly – no need to check with us first.
Electric Works recently announced on LinkedIn that they are offering their conference room free of charge for people planning to host in-person fringe events. Drop them an email to discuss.
The Festival is just over 8 weeks away – but the sooner we know about events that are happening the more we can help you promote them and communicate them across our social channels and in the newsletter.
What's Next?
We'll be announcing speakers for the main event at the Showroom on Thursday 12th soon, and tickets will be released at the end of the month. They'll be free but they are limited – so keep an eye out for more announcements to make sure you bag yours!
We already have some exciting sponsors lined up who we'll be sharing more details about in the coming weeks. If your company is interested in sponsoring the Festival, we have a few different sponsorship packages available.
We know there's a few venues like Electric Works who are kindly offering spaces for free during Festival week, and we're compiling a list for our members who are interested in putting on a Fringe event. If you have a venue or a space that you'd like to offer for the Fringe programme, please let us know!
Key Details
Date: 9-13 May
Location: Showroom Cinema, the Workstation and venues across the city
Themes: Our Future City
Decarbonisation
HealthTech
Arts, Culture and Heritage
Keep on top of Festival news on the Sheffield Digital Festival website.