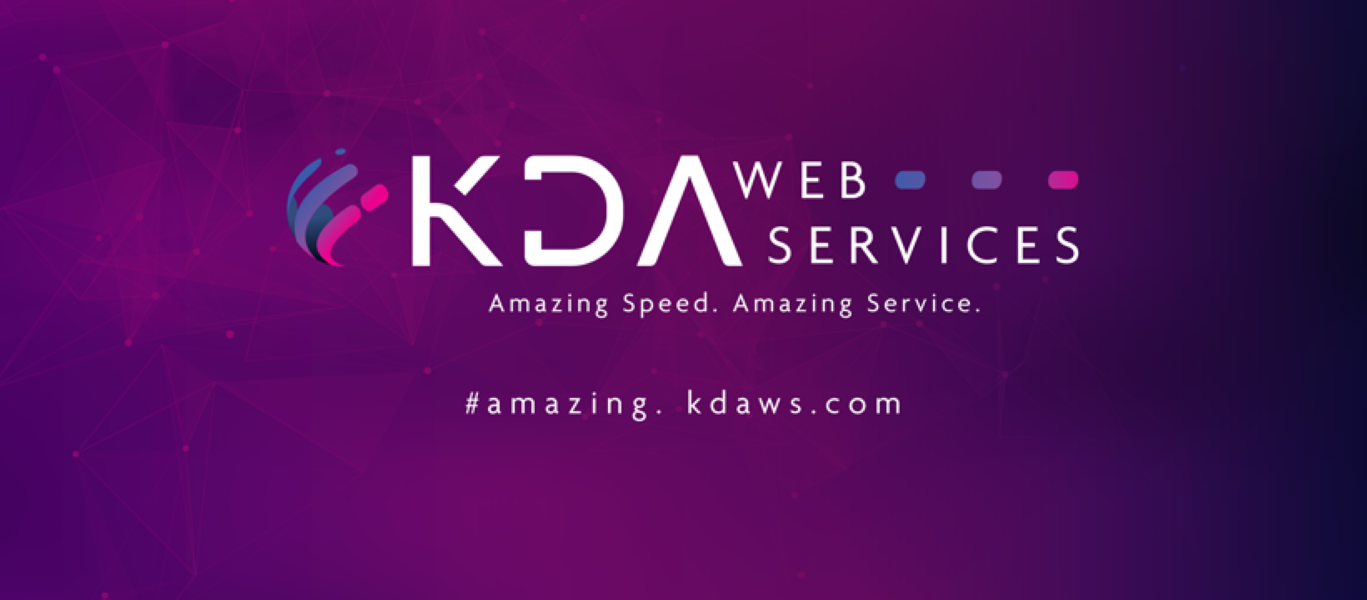 KDA Web Services is a website and application hosting company based in Sheffield. In 2020, the company celebrated its 20th anniversary and marked the milestone year with a rebrand and by setting out on an ambitious growth journey. We caught up with company founders and owners, Karl Austin and Dean Krause to find out how and why they are re-establishing themselves as a local company, what the secret is to long term customer loyalty, and how they are committing to becoming not just a carbon-neutral company, but carbon-negative.
KDA Web Services provide a variety of services related to internet and web infrastructure to small-medium sized businesses throughout the UK and in some cases, worldwide. Services range from basic web hosting, domain registration, email and application hosting, through to high speed connectivity and complex private cloud solutions, along with advice and support.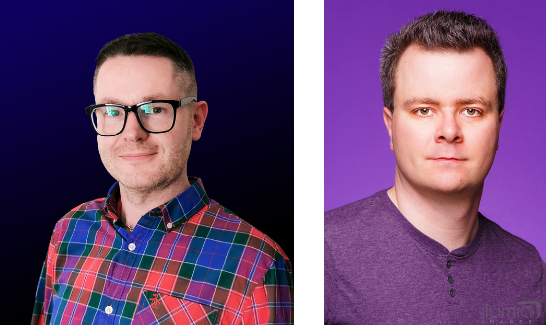 The majority of their clients offer their own customers website or application hosting, as web development, digital marketing, digital design agencies or via Software-as-a-Service (SaaS). KDA Web Services specialise in providing the infrastructure behind the websites and applications. This includes the servers, hardware and connectivity, and they pride themselves on "taking the hassle out of hosting". Karl explains,
"We help remove complexity for customers. If you have a small business and you are not experts in hosting infrastructure, it can take up a lot of time. So, we try to remove that burden and let them get back to what they're good at, while we do what we're good at."
He continues,
"We aren't rigid in what we do, we try and fit around what our customers want and ask us for. Doing this means that we offer a single point of contact for many different hosting services. A new customer recently came to us for this very reason; they had stuff dotted all over the place and they wanted to simplify things and be more efficient in their day-to-day dealings.
"Things can end up in lots of different places when people have bought into special offers, and when staff members leave and new people come in it can be difficult to know what is where. We bring it all together in one place."
Twenty year relationships and the BRIT Awards
In the twenty years since KDA Web Services secured its first client, the company has worked with a wide range of UK-based and international companies. This includes fellow Sheffield Digital member, 3Squared and, one of Karl's proudest achievements, hosting the BRIT Awards website for a number of years.
Their first ever client is still with the company, as are several others who began using KDA Web Services in the early noughties.
In a market that is notoriously competitive on price, what is the secret to achieving this kind of customer loyalty?
"Our clients know that they can come to us and ask a question and we aren't going to say, "You've asked us a question, here's a £50 bill" – it's part of the service from us, that's what they are paying for; the advice as much as the actual physical service.
"We are not the cheapest in the market, and neither are we the most expensive. We offer value but also this high level of service. Ultimately, it's not all about price and our clients know that. When push comes to shove we are going to save you money, because when your website's down, it can cost you a lot of money."
Becoming climate-positive and carbon-negative
The digital industries consume vast amounts of power and in today's climate emergency, tech companies are under pressure to reduce their carbon footprints. KDA Web Services has stepped up to this challenge, and then some.
The company has teamed up with Ecologi which helps businesses to offset their CO2 emissions by planting trees around the world. They also use ASK4's data centre in Sheffield, which has recently switched to 100% renewable energy sources, reducing KDA Web Service's carbon emissions significantly. However, they haven't stopped there. Karl explains,
"We've always tried to be careful and use efficient equipment, updating it regularly to keep our power usage as low as possible. We decided this year we wanted to go a step further. We took the decision not just to offset our business's emissions, but to offset the home, work and travel CO2 emissions from our staff as well.
"And, whilst ASK4's facilities now use renewable energy, we decided to continue offsetting what we would have produced in CO2 through our usage, if they had not made the switch. So we're going carbon negative, rather than carbon neutral."
Whilst many of the 'big players' in the tech world are making commitments to do their bit, Karl and Dean would like to see more done, and think every company regardless of size can make a difference. Karl continues,
"IT accounts for about 2-3% of worldwide electricity usage and CO2 emissions. It's a considerable amount and there's scope for even little changes that can make a difference."
Dean adds,
"Maybe it's switching to renewable power for your offices; if you are in a multi-tenanted building, then get all tenants together and speak to the landlord. In many cases, change will be customer-led."
Doubling in size and keeping it local
In November 2020, KDA Web Services launched a new brand and website, designed to communicate the high level of service that customers can expect from them. Working with business coach John Asquith, the company has set ambitious growth targets including doubling turnover and employing two to three new members of staff in the next 12 months.
Karl and Dean admit to having stayed relatively low key since moving the business to Sheffield (from Lincolnshire) in 2008. As part of their new growth and marketing strategy, they are focusing on building their networks in the region; letting the community know they are here, and establishing their place in the digital ecosystem. Dean says,
"Over the next few months there will be a big push on contacting lots of local businesses, not to try and sell them stuff but just making them aware that we're here, and we're here to be that helpful hand.
"We want to see local money stay local. If you're going to deal with firms, try to work with local firms where you'll get a better service and create better relationships as well. We spend a lot of our money with local suppliers, like Ask4, so the money is constantly circulating in the area, which is better for everyone, rather than it disappearing off to some tax haven somewhere!"
Karl adds,
"Many people don't realise that there's been a lot of consolidation in the UK web hosting market. Now there are two or three large American companies that between them, own approximately 200 of the hosting brands they might be familiar with."
Integral to the company's renewed focus on the Sheffield region was becoming a member of Sheffield Digital. Karl explains,
"Joining Sheffield Digital had been on our to-do list for a long while, and we thought it's about time it made it to the top of the to-do list!"
Well, we are extremely chuffed that KDA Web Services can finally check joining our membership off the list, and we're delighted to have Karl and Dean on board. You can find out more about the company on their website and stay up to date on Twitter and LinkedIn.