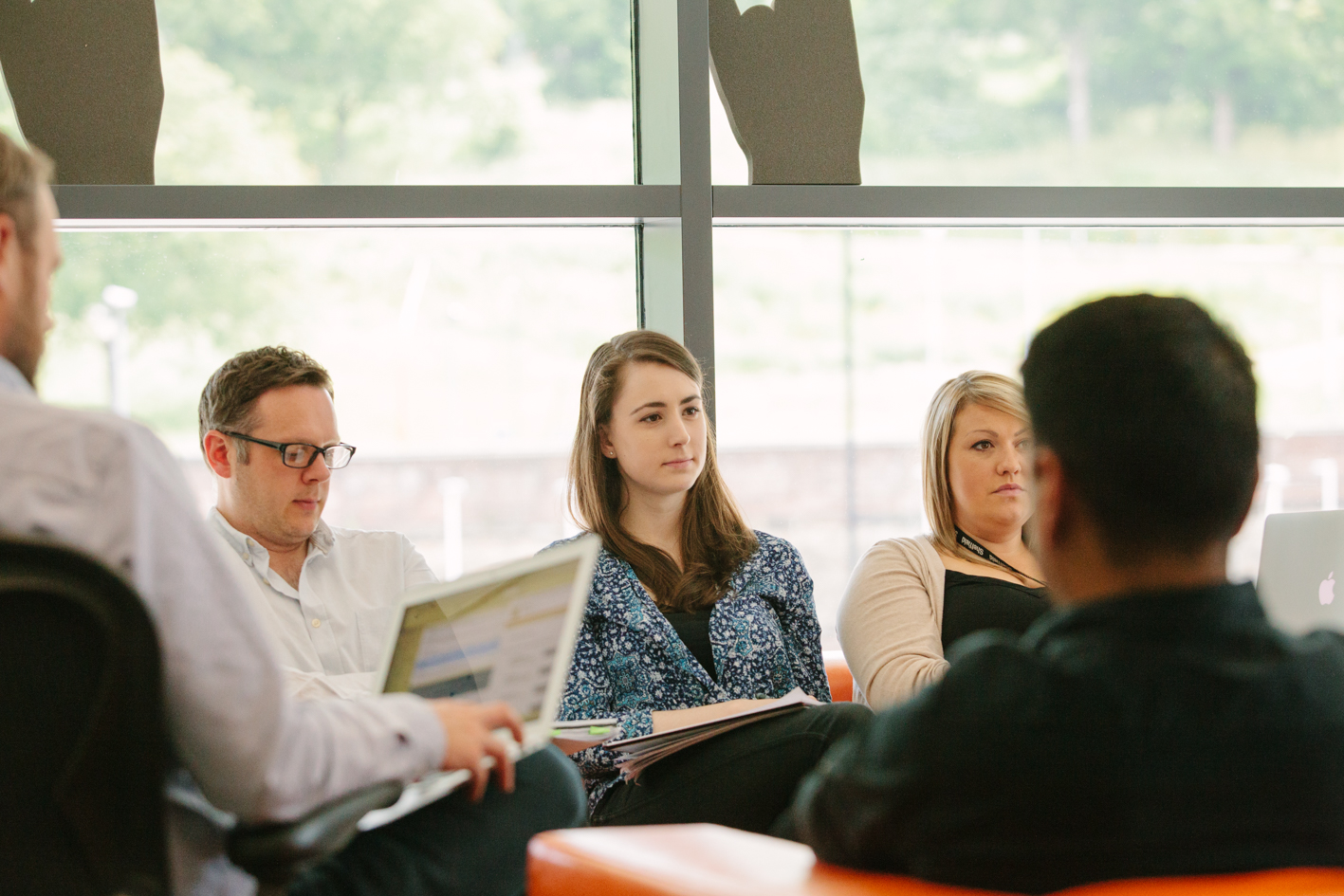 You might not have heard of The Tech Dept. Despite being based in Sheffield for 15 years, the company has kept a relatively low profile in the city, building its success in London with clients including the World Wildlife Fund and John Lewis. We caught up with Dan Kirby, co-founder and CEO, to find out why the company has transformed what it does, and why this has brought his focus very much back to Sheffield.
Founders of The Tech Dept, Dan Kirby and Rick Grundy launched their business in 2004 with an email software product. Dan was also running a branding agency and after a couple of years his two companies found mutual ground. The Tech Dept (then just 'Tech Dept') began to service clients with creative digital marketing solutions including websites, widgets, banners, apps and custom web software.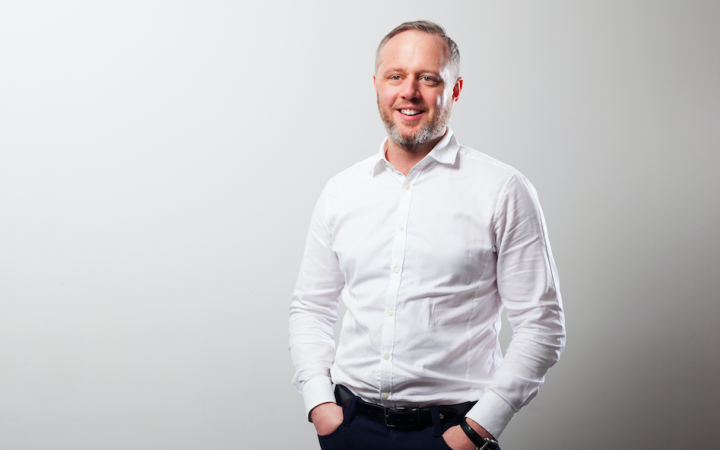 Teaming up with advertising, events and PR agencies, the company won high profile commissions within the gaming industries, retail and not-for-profit sectors. This success was in part a result of being present and visible in London. Dan explains,
"It was hard work in the mid-noughties selling innovative technologies to people in South Yorkshire and in the regions generally. Sheffield is home, but we knew back then that there was a big wide world out there. Two hours down the road is a global financial hub, with more money and more people investing in innovative new web technologies. So we took the decision to invest our time, effort and money into being in London, and over time we built our name and reputation."
A company transformation
Things were going well for The Tech Dept. The company cites BBC Children in Need and the World Wildlife Fund (WWF) as clients; it has built creative technology platforms for the marketing campaigns of movies Creed II and The Meg; and a world-first in store AR experience – which turned childrens toys into interactive 3D animations – supporting one of John Lewis's Christmas ad campaigns. This work won a Gold Cannes Lion award. The team has worked with Microsoft as an innovation lab and was invited to attend South by Southwest by the UK Government in 2017, hosting a series of pop-up events as part of the 'Great Britain House' technology showcase. Dan says,
"We were at the top of our game. I'd been named as one of the '25 Most Innovative people in Europe, the Middle East and Asia', and I was walking around London thinking 'I'm the king of the world'… then reality came and kicked me up the arse."
As the company turned 13, a combination of poor management, overreaching and bad luck saw The Tech Dept hit trouble, suffering financial losses and having to reduce team numbers from 25 to 15. Dan believes this was an important turning point for the business.
"As often happens when you mess something up really badly, it's a moment of learning. The company was hemorrhaging money, so the obvious way to replace it would have been to try to sell the most expensive digital things, to as many people as possible. But I'd learnt that whilst the large tech projects were what I wanted, they weren't what my customers wanted. They needed improvement, not technology."
Translating this insight into action at first meant that Dan and his team concentrated on selling "the smallest thing that solved the biggest problem". Now, the company focuses entirely on creating business improvement through small, quick, low-risk technological changes.
The process they created to deliver this – 'The Tech Bootcamp' – is one of continuous improvement that the company employs with all clients; planning, implementing and testing technological changes that can vary in size and sophistication. Everything is driven towards a broader improvement goal. Dan explains,
"Your goal – what we call the 'North Star' – may be that you want to get your team communicating better. Improvements might be a social intranet, or it could be Slack, or even a Google Doc; it might be having more meetings, or a better agenda for meetings. We test the hypothesis of whether each can improve your business in a small, focussed way, not a large, expensive and high-risk transformation."
The Tech Dept in Sheffield
The Tech Bootcamp has earned the company a spot in The Parliamentary Review, writing as a Best Practice Representative. It has also caught the attention of a number of Sheffield based companies, and particularly those in the manufacturing industries.
Dan thinks the quick, low-risk and often low-cost aspects of The Tech Bootcamp are a good match for manufacturers, who may be new to digital technologies.
"In the last six months, we've heard from more manufacturers who know they need to modernise, but they don't know how, or they've had their fingers burnt. They like someone saying, 'I'm going to improve your business, do it cost effectively, reduce your risk and increase your productivity, which will make you more profitable.'"
Speaking to manufacturers in Sheffield City Region and nationally, Dan understands that the UK has a problem with low productivity, when compared to the likes of Germany. He says,
"Low productivity in the UK isn't because we are lazy, it's because companies aren't using digital technologies to create efficiencies and productivity gains. Our mission is to help release potential and there is a need in UK manufacturing to do this – so in this overlap we've found a new purpose: to release potential for UK manufacturing."
Sheffield City Region's prominence in these industries means that The Tech Dept can now set its sights closer to home and for Dan, the parts have all clicked into place.
"Sheffield has a history and a future in manufacturing and I can see our part in this. It's meaningful because we have roots here; I've gone away and learnt my trade at the highest level, I've faced adversity and I've created a product and a process around what I've learnt, which works. Now we're here in Sheffield for the next 15 years of our future."
The company marked its milestone birthday with a subtle but meaningful name change, adding 'The' in front of 'Tech Dept'. The Tech Dept has, according to Dan earned its title.
You can find out more about the company on the website and stay up to date with the blog.