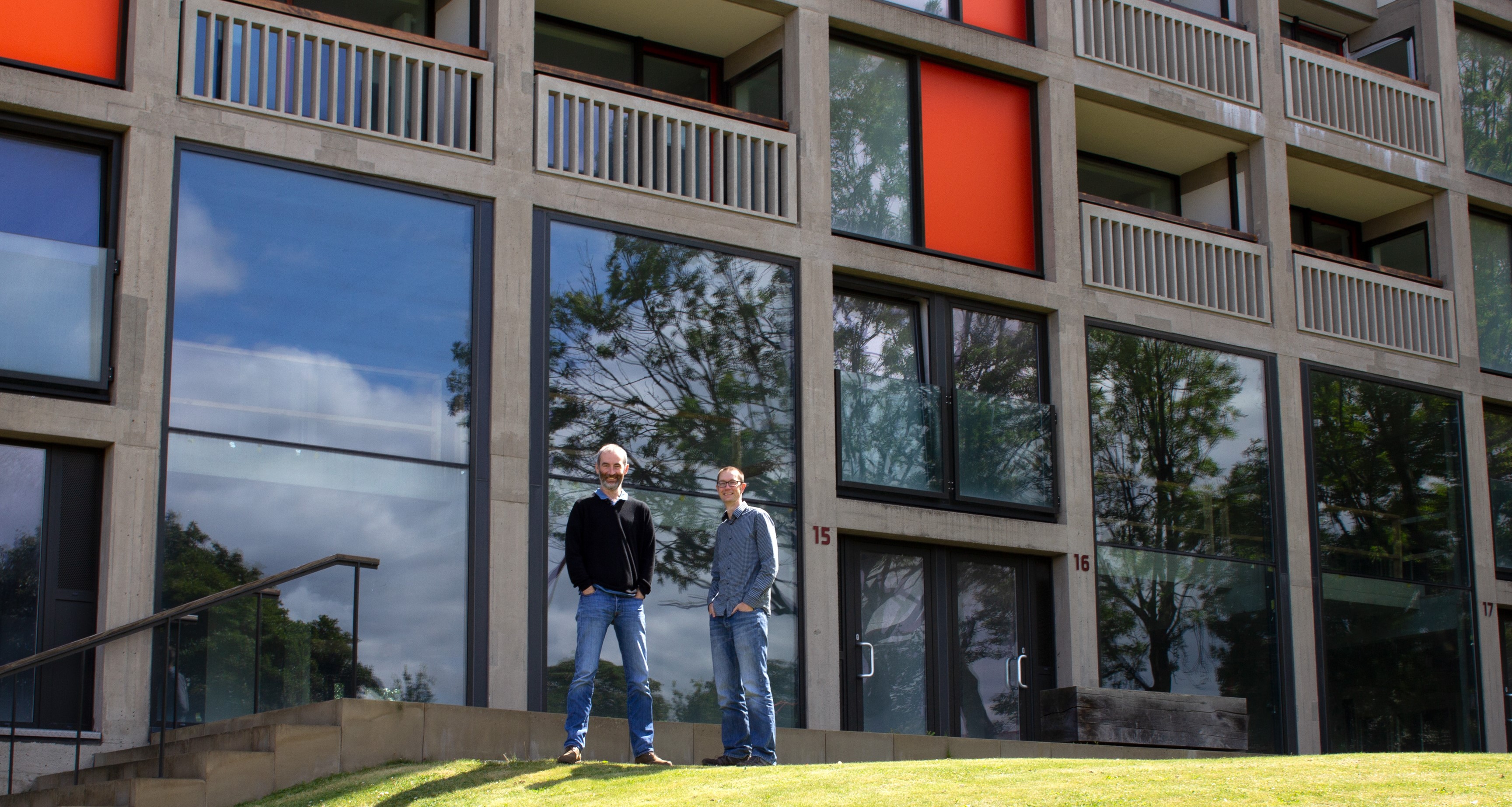 Established almost 20 years ago, Sheffield based Can Studios has been a trailblazer in the e-learning industry. The company has worked with international aid organisations, contributed to global e-learning standards and is now focussing on a number of projects to make e-learning accessible and affordable to more organisations. We chatted to Paul Hilton, Technical Director of Can Studios, to find out what the team is up to and how joining Sheffield Digital factors into these plans.
Can Studios was established almost 20 years ago by university friends Paul Hilton and Ian Stanyer. Applying their complementary skills in programming and design to various coursework projects, competitions and paid commissions, they eventually settled on Sheffield as the city to start their business in. Paul explains,
"We'd done some work with an online casino and were exposed to a rather unscrupulous side of this industry. It just wasn't for us. Ian knew people in Sheffield who were developing software for children in foster care to help them with communication and development, and we joined up, creating Can – a partnership of people working on 'morally good' digital learning products and platforms."
The team of 20, based in the Park Hill development, builds e-learning courses and has developed its own licensed e-learning systems. However, it is the company's bespoke educational software platforms that Paul believes sets them apart from other providers.
"There are companies that do some of the things that we do, providing authoring tools or learning management tools. But, I don't know of other companies that specialise in building new educational technologies which they give to their client, enabling them to go and make their money from it. More than half of what we do is solving other people's problems, building a solution that they can take away, without any licence fee – it is their platform."
Clients range from educational publishers to charitable organisations, including the Norwegian Red Cross and the Environment Agency. Paul broadly summarises their work as 'using tech to help further people'. He continues,
"We work across a range of industries. From teaching three year olds how to read using a giant purple lion, to teaching aid workers how to look after the health of people in refugee camps – anything that requires a new skill, or for someone to develop their skill set.
"We try to get in early to consult on the process and to advise when and where technology can help in the process. We'll always be honest with this – it's best to find out at the start where technology will give the best returns."
Setting the standards for e-learning
Can Studios contributed to the global standards for e-learning, after finding the guidelines that were issued by the British government ineffective. Over seven years, the company undertook several visits to the US to sit on the working groups and develop the standards, which are the primary guidelines used worldwide today.
Now Can Studios is working with other industry leaders on the Adapt Learning project which provides open source elearning tools compatible with these global standards. As an official collaborator, Can Studios is contributing development and testing effort, as well as influencing the project's direction. Paul comments,
"Getting involved in Adapt Learning genuinely feels like we are helping everyone get access to good quality tools for building e-learning. It's also nice to have the recognition within the community – it's not just that we're contributing code but also that our commitment and quality of work have earned us collaborator status."
Making e-learning work for more businesses
A recent, key piece of work for Can Studios has been a significant redevelopment of its Training Post software. Learning management systems are typically more cost-effective with hundreds or thousands of learners. But Can Studios are meeting more people who want to experiment with e-learning, or start-up new ventures, who need something that works at a smaller scale. Responding to this demand, they have rebuilt Training Post using new technologies and adopting Agile project management methodologies. The team has been able to reduce the minimum price of using the software, and is launching with a £2 per learner/ month introductory offer. Paul explains,
"We've changed Training Post to 'software as a service', spreading the hardware behind it across multiple clients and significantly reducing the running costs. We now charge per user, so it can grow with the success of a company, and we've paid a lot of attention to keeping it simple without overcomplicating it with features it doesn't need."
This development is a major part of the company's commitment to make e-learning an accessible option for more businesses, regardless of size or budget.
"It has completely changed the way we talk to people about our management system. We used to spend a lot of time consulting about whether e-learning is the right thing for them to do, but now they can affordably and easily run a pilot and find out from their users whether it's right.
"If, for example, a social media expert sets up a course but they've reached a limit as to how many people they can reach in Sheffield, they can sell it in a different city at a low cost. E-learning can also be used as a content marketing tool, to enlighten people about what your organisation does and why it is relevant to them."
Within the first week of launching the updated product, requests for licenses came in in numbers far beyond what the company had imagined.
"We were asked for a million licences on one continent, and 180,000 on another. We set this up so people can start small and grow, but people going in at that level shows the significant range that it can cover.
"The opportunities that Training Post is opening up for people is genuinely exciting – we're really looking forward to seeing clients take prototypes to large successful projects."
Sealing the deal in Sheffield
A major milestone for Can Studios was its 2015 move from rented office space to Park Hill, where the company bought its first property. Paul says,
"Buying our office space in Park Hill sealed our commitment to being in Sheffield. There's a really nice collaborative community up here and we've been able to invest in our environment and make it what we want it to be.
"We love Sheffield as a place to be and the attitude people have here. There's clearly a lot going on and I need to thank Sheffield Digital for making me see how big the digital scene is and how much it is growing!"
The education and technology industries are experiencing an uplift in Sheffield, and Paul is seeing more and more opportunities for Can Studios to learn and to share insight based on the company's 20 years' experience in the field.
"I'm very happy with the way things are going in Sheffield. We're seeing a resurgence in the e-learning industries, with companies like TES Resources coming in and the Hallam Festival of Education's digital theme. Continued investment in these exhibition type moments for the city will help to put Sheffield on the map, not just e-learning but digital in general.
"We want to be more visible locally, to learn from the organisations around us and help out where we can."
Paul's message to businesses and organisations that are considering e-learning is to get in touch and talk about it.
"The sooner we can talk to somebody and find out what they are trying to achieve, the sooner we can work out how to get them there. E-learning might be the thing for you, it might not. With Training Post, we now have an easy way to find out with very little commitment required, so it's a great time to start."
You can find out more about Can Studios on the website: canstudios.com, you can get in touch via email: info@canstudios.com, and get the latest company updates on Twitter: @canstudios.