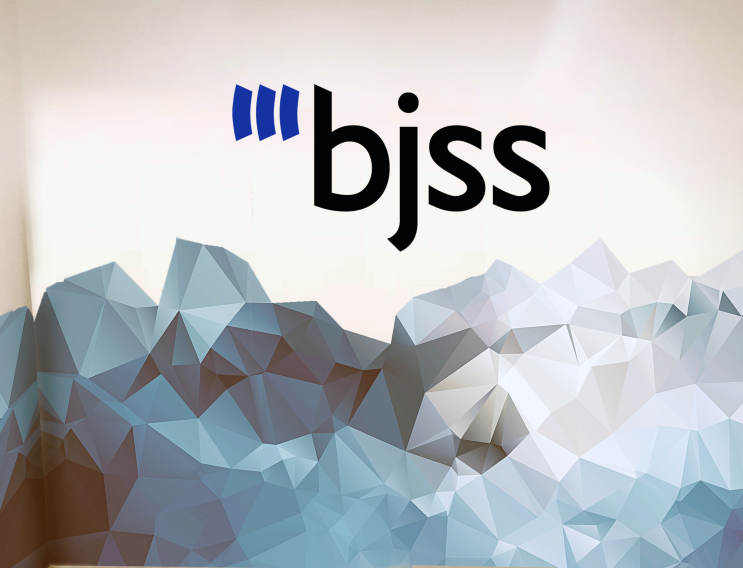 BJSS was founded in Leeds by two IT workers who believed they could do things better outside of a large corporate environment. Now, with offices nationally and internationally, and a Queen's Award for Innovation, the company's agile approach has enabled them to withstand market changes, diversify the business and seize new and exciting opportunities for growth. One such opportunity is BJSS' expansion into Sheffield and we are delighted to welcome the company to Sheffield Digital. We spoke to the man making it happen, Head of Delivery, Mike Sanderson, to find out about his plans.
BJSS is an IT and Business consultancy created in 1993 by Mark Hunter and Andrew Vincent. From offices in the UK and US, the company delivers business and technology solutions to solve difficult problems.
In its early years the company built its reputation in the financial technology markets, delivering high profile solutions to the Vienna Stock Exchange and the London Stock Exchange. Shortly before the financial crash in 2009, BJSS diversified into the retail, utilities and commodities, public sector and healthcare markets. The company delivered NHS Spine 2, the largest Open Source system in the UK public sector which saves the NHS over £21 million every year.
Despite its growth from a team of 13 to 1500, BJSS remains agile and rooted in its original values. Mike explains,
"We trade on our reputation. We are known for doing high quality engineering, delivering for our clients and being easy to work with. It really helps that the two people who founded the company still own it. This private ownership allows us to make decisions that maybe some companies can't if they have big sets of shareholders to satisfy. We are light on bureaucracy and hierarchy – we have grown up like a small family business and we are passionate about maintaining that culture."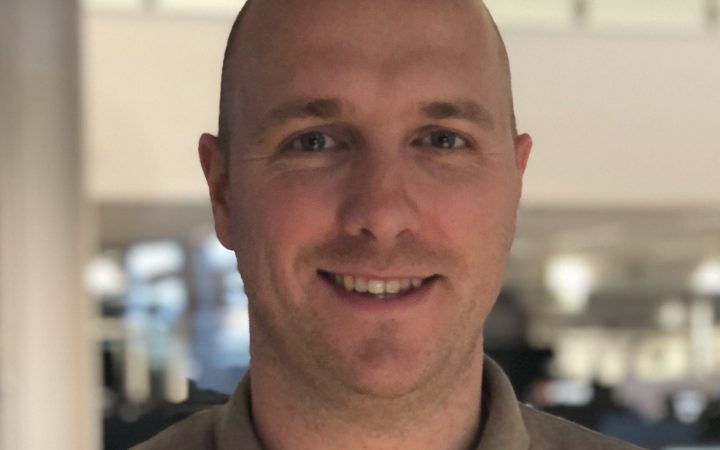 More recently, BJSS has expanded its service offering with the launch of a business consultancy arm providing advisory services from industry experts, and a digital design consultancy which specialises in the design, prototyping and planning of new services, products and ways of working. It has also opened new offices in UK cities including Birmingham, Cardiff and Sheffield, where the company has recently moved into the Wizu Workspace at 32 Eyre Street.
On the cusp of something exciting
BJSS has maintained a steady flow of work in Sheffield for clients including HSBC and Sopra Banking, which Mike has been responsible for delivering. Given the close proximity to Leeds, home to the company's main headquarters, Sheffield wasn't the obvious choice for a new office base. Mike says,
"Our growth has always been organic. We tend to grow by winning some work in a new place and developing around that. With Sheffield it's a little bit different. You get close to Sheffield and realise things are going on, like Sheffield Digital and all of the meetups that are happening. It feels like it's on the cusp of starting to really explode, and it's exciting to be in at this point."
He continues,
"We gave it four weeks from October to do a bit of feasibility as to whether there is a business case here. Within two weeks I could see there was definitely a business case!"
Mike's focus now is on building the company's profile in Sheffield – as an employer, a service provider and an active member of Sheffield's digital ecosystem. BJSS has a history of 'giving back' to its communities, including a tech training scheme for veterans preparing them for careers in the digital industries, and an awarding-winning community programme helping young people to build digital skills. The company also runs free events for other tech professionals, which are an opportunity to share views on technologies and agile ways of working. Mike is keen to get this type of activity off the ground as soon as possible in Sheffield. He explains,
"It's easy to say we're not going to do those type of 'extra' things to start with, because we need to establish ourselves and get a base first. But for me establishing ourselves is being part of those things, because we are not just establishing ourselves with clients, we are establishing ourselves with the community and the ecosystem. We want people to understand what we do, how we do it and the things that are important to us."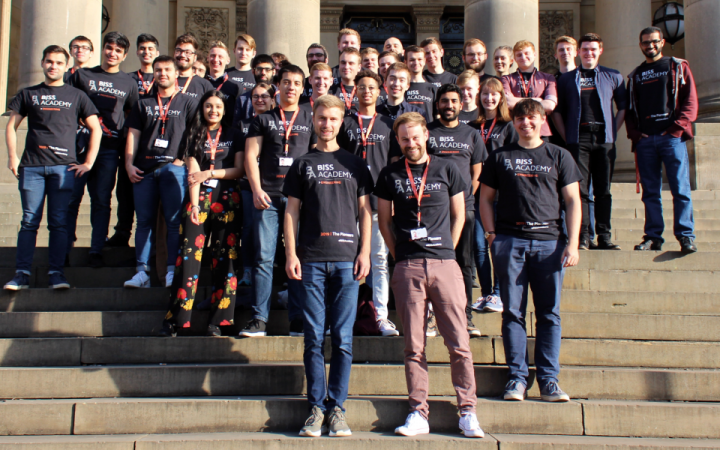 Keeping it agile
Mike's approach to recruitment is underpinned by the agile ways of working that BJSS has built its success upon, which he describes as 'leveraging the smart people we have, to deliver real return on investment for our clients'. This has meant looking for very specific types of technologists in Sheffield.
"We've intentionally hired people in Sheffield who are good engineers and multi-skilled. I want agile delivery cells of people that can deliver for clients. If I only employ people that specialise in one thing, I'm then saying to a client I need 10 people, which is not economically viable.
"If I have a developer that can do front and back, a platform engineer that can do a bit of coding, a test engineer who is happy to get their hands on some front end stuff, then suddenly that team of ten becomes four. I'm still delivering the same but the value to the client is massively different in terms of cost, timescales and all the things that they are looking for in ROI. I can do so much more with higher skilled people."
With five new recruits appointed, and a number of employees (who live in or near Sheffield) who may transfer from the Leeds office, Mike could have a team of around 30 in place during the first quarter of 2020. His ambition is to at least double this by the end of the year. Mike is equally ambitious about securing new work in Sheffield. He says,
"It feels like there's plenty we can do here, there's so much opportunity. And it doesn't feel like it's that far away either; hopefully before the year's out we can get our first piece of new work, that's definitely on the table. We have to be ambitious; if we came here and were a little bit cautious with it, we'd be doing ourselves a disservice."
Despite having big plans, BJSS isn't scared to start small. As well as looking to expand on work for clients like HSBC and the Home Office, Mike wants to have 'door-opening' conversations with a long list of companies he hasn't worked with before.
"We're eager to start with smaller pieces of work, whether that's some consulting on digital design or straight into delivery of tech solutions. We want to get to the point of doing big, complex things because that's what we do as BJSS and that's what we want to be known for in Sheffield. But, it's not about being this massive behemoth of tech delivery, making big projects that are hard to shift and difficult to govern. We have to remain nimble."
As for Sheffield, Mike is excited about the evolution of the city as a tech hub and is confident that BJSS won't be alone in expanding operations into the city.
"Sheffield is becoming known for EdTech and health-tech, and all the heritage of manufacturing which feels right for digitisation – I think Sheffield will continue to be an attractive proposition. I'd be very surprised if this time next year we aren't talking about companies that have done the same thing as us."
It's great to have BJSS set up home in Sheffield and become a member of Sheffield Digital. We are really looking forward to watching the business grow and to seeing a lot more of Mike and his new team as they make their mark in the community.
Find out more about BJSS on the website and stay up to date on Twitter and LinkedIn.