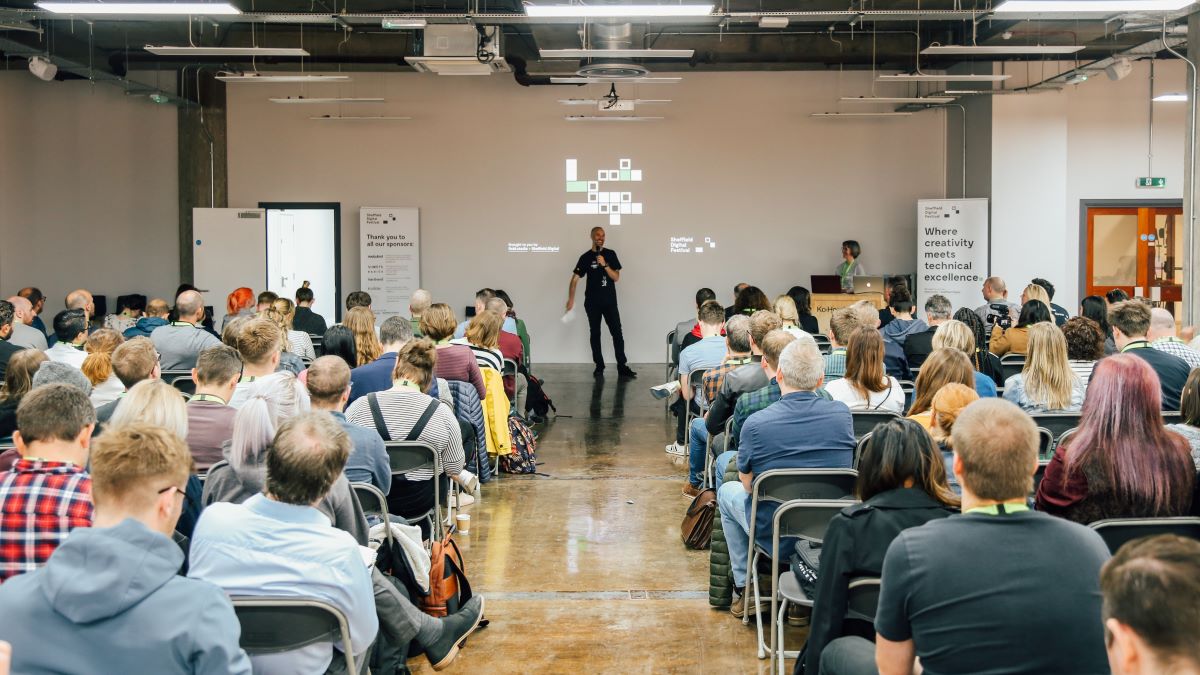 The Festival is a celebration of all of the great things that the creative and digital communities of Sheffield excel at, framed under the theme 'Where creativity meets technical excellence'. This year's main focus is 'Discovery' and we are looking for talks, presentations and experiences that showcase what design and technology can do when they are brought together.
Have you developed new approaches or ways of working by discovering new partners, new technologies or even creative processes that have unlocked new and exciting opportunities for you? Have you made something that breaks new ground through the combination of creativity and technology?
We would love to hear from any Digital Artists, Makers, Technologists, Companies or Collaborators who are interested in presenting, speaking or performing at either our Main Event on the 21st of May or our Opening Event on the 15th of May.
The Main Event
The Festival Main Event will take place in the afternoon of Thursday 21st May, in Ko-Host at Castle House. We want it to include a series of interesting and intriguing talks and presentations, all focused on exposing the audience to the ways that creativity and technical excellence combine to produce ground-breaking products, services and experiences.
We are looking for individuals, companies or groups that can deliver really engaging, exciting talks/demonstrations of around 20 minutes, with the potential to open up debate and lively conversations around the topics of art, design and technology. The Festival organisers are looking to work with the selected presenters to ensure that we offer a memorable and rewarding experience for the 200 plus delegates in the room and we also hope to broadcast the talks to an online audience.
The Opening Event
Our opening event will take place at the end of the working day on Friday 15th May, in the community space in Kommune at Castle House. The event will be a party to launch the Festival and tell everyone about all the amazing things that will be happening during the week. Our plan is to have digital art and entertainment for the guests to enjoy, using the party to set the scene for a week of discovering what happens when creativity and technical excellence come together.
We are looking for individuals or groups who can help us create an atmosphere of excitement and discovery through digital artwork, music or experiences. Come and show us what you have made!
How to let us know you're interested
If you are interested in being part of the Festival or have an idea that you'd like to discuss with us, please respond to info@sheffielddigitalfestival.com with a brief proposal or examples of work or presentations, by the 28th of February.
The Festival will be willing to support travel and accommodation expenses if you are travelling from outside of the city. We look forward to hearing from you!
More Festival news coming soon.
Stay tuned for the launch of the 2020 Festival Fringe calendar and information about how you get can involved by planning your own event during Festival week.