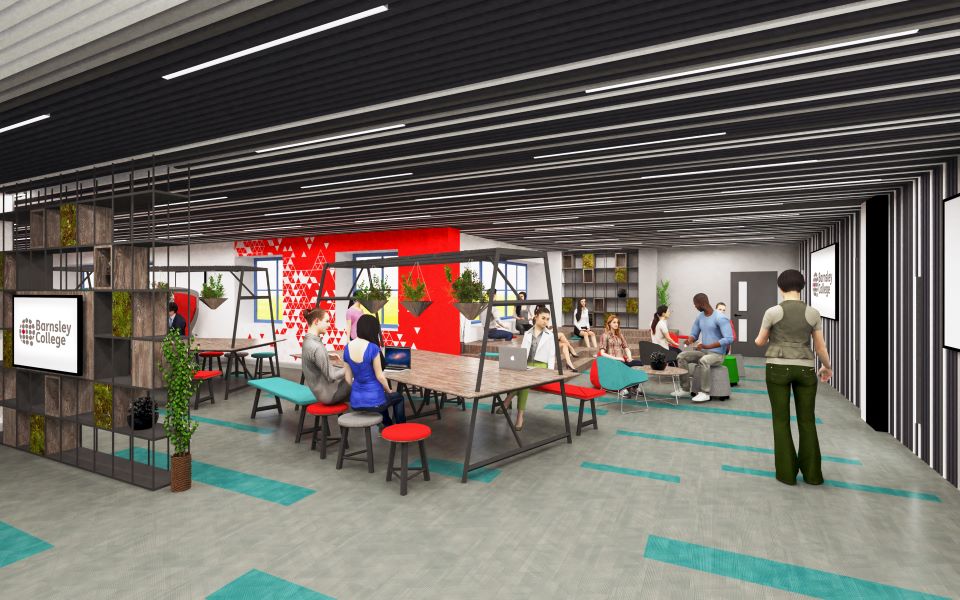 Rated as 'outstanding' by Ofsted and an integral part of Barnsley's digital agenda, Barnsley College is a force to be reckoned with and we are delighted to welcome them as a Regional Partner.
Last year Barnsley College launched an ambitious three-tiered digital transformation strategy designed to improve the digital skills of local communities, transform the college's infrastructure and facilities, and close the region's digital skills gap.
As part of the strategy, Barnsley College has introduced a new Digital Industries Department offering employer-led courses, and a bespoke specialist Digital Innovation Hub. The Hub will be part of Barnsley's planned Digital Campus, a collaboration with the Digital Media Centre and Barnsley Council.
The College has teamed up with Sheffield Digital as a Regional Partner to help inform its courses and resources, ensuring that learners are equipped with relevant skills. The College also wants to extend its reach to more businesses in Sheffield City Region to help upskill workforces.
The College's digital offer is being led by Ebrahim Akudi, who joined as Head of the Digital Industries Department last September. Ebrahim has collaborated with a number of local and regional sector leading employers to refine the courses to fit the digital skills gaps that employers face. He is keen to work closely with businesses throughout the region and to support the wider digital agenda. He explains,
"We are part and parcel of Sheffield City Region and many of our learners work within or leave the Borough to seek employment, with Sheffield being a main destination for them. By joining Sheffield Digital we are embracing the wider regional agenda, promoting digital skills for life and the numerous courses and specialist experiences our college has to offer – and in doing so, aiming to lead the journey in digital education."
Ebrahim is encouraging more businesses in the region to tap into the new resources and facilities at Barnsley College, including its soon to launch flagship building, The Digital Innovation Hub, and the range of courses they offer at HE and FE, Higher Apprenticeships and the new T-Levels. He says,
"We are here to support the Sheffield Digital agenda and community with their requirements and needs. It's simple – your growth is our growth, your success is our success. We are part of an ecosystem and we can serve each other's purposes in many different and creative ways. So let's get digital…".
You can read more about Barnsley College here and you can contact Ebrahim directly on email.