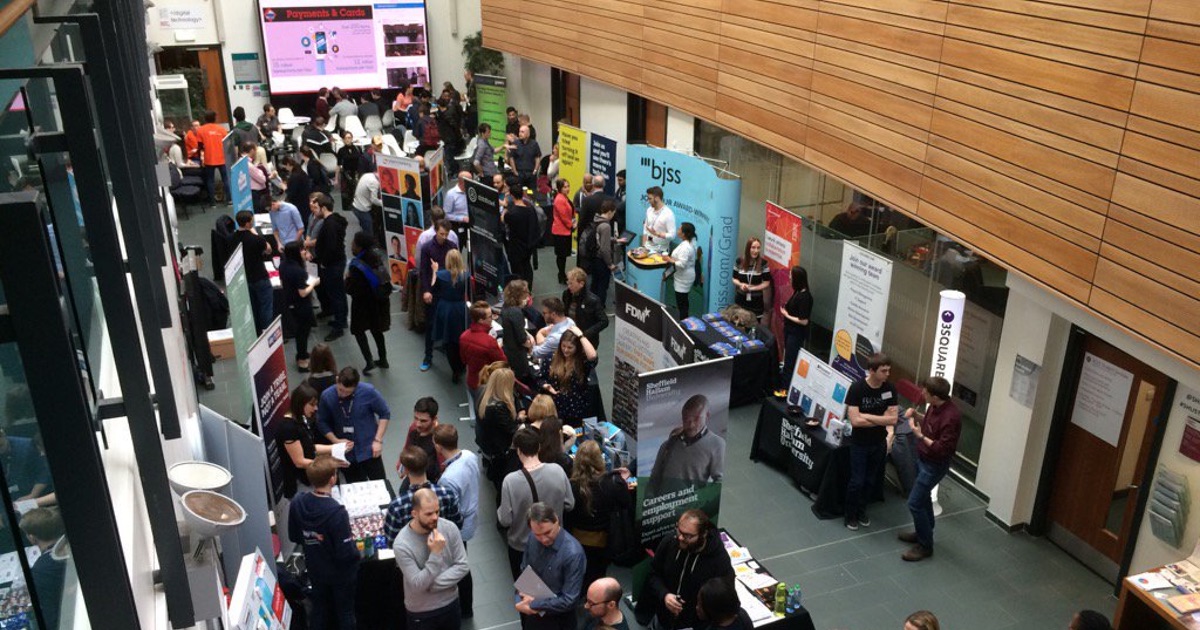 STACK 2018: A Careers Event for Computing, IT and Cyber Security Students takes place on 28th February at Sheffield Hallam University.
The all-day event is a great way for digital companies to meet and talk to students, graduates, employers and other organisations about what you do and any job opportunities you might have.
About STACK 2018
STACK is run by Sheffield Hallam's Department of Computing, which offers a wide range of degrees and career pathways. It's an annual event that aims to give students a better idea of working in the industry, and to showcase developments made by the University over the year.
There will be a networking exhibition taking place 12–3.30pm, where companies can promote your jobs and opportunities to students. You can book a stand and speak directly to attendees about the kind of work you're involved with and the type of graduate you look to employ.
When you get chance to wander around the rest of the event, you'll find a series of lunchtime lectures, exhibits from both Hallam students and researchers, and the Lab in a Van, where attendees can get advice on all things IT security.
Later in the day, you can go to the grand opening of the new Security Operations Centre with the University's Vice Chancellor. After that, there will be a public lecture on crypto-currencies and blockchain, plus time for further networking with students and staff.
Book a stand at STACK 2018
You can book a stand at STACK 2018 by completing an online form. You can also follow the event's Twitter account and hashtag: #SHUSTACK2018. The event takes place at the Cantor Building, Sheffield Hallam University on 28th February, 11am–7pm.