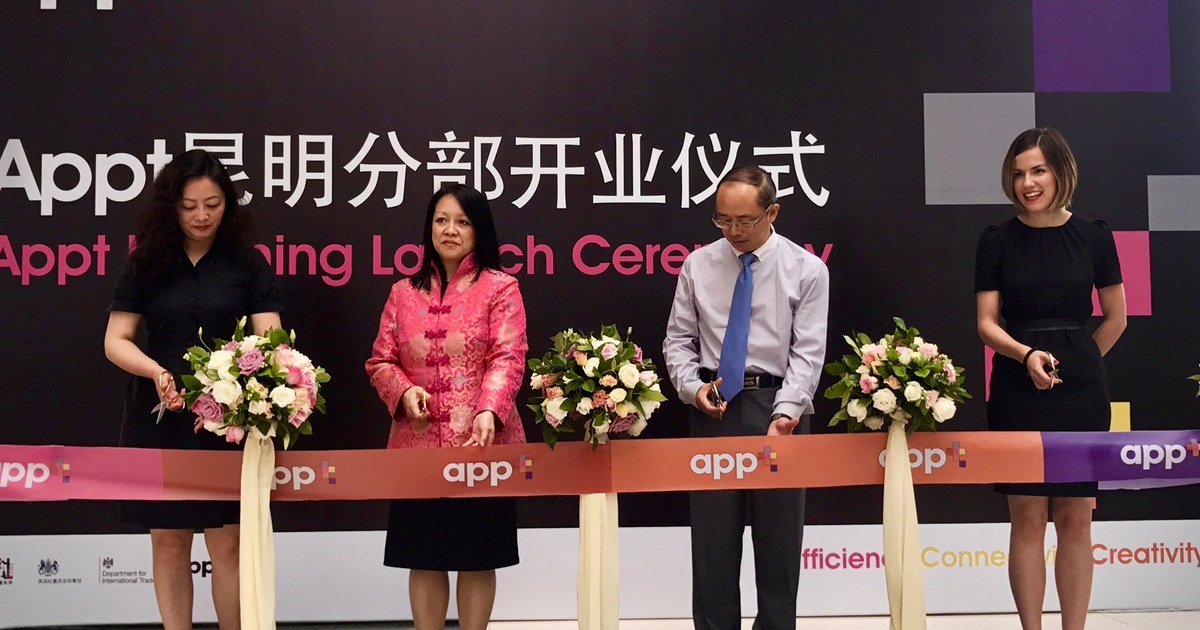 Last month, Sheffield-based digital agency, Appt, were given the 'Best in China' award at the Horasis summit, co-hosted by the Sheffield City Region and China Federation of Industrial Economics. It's a great achievement and reward for Appt's launch and success in China this year.
A successful launch
The Best in China award celebrates the achievements of city region businesses in the Chinese market. Appt opened an office in Kunming, China in June 2017 and have helped both Chinese and British businesses bridge the digital gap between China and the West. Appt's drive and ambition to establish itself in the Chinese market impressed the judges.
It was Yingzhu Quan, Managing Director of Appt China and graduate from the University of Sheffield, who saw the potential of not just China as a market, but also the opportunities available to businesses in the Yunnan Province. The launch of Appt China was attended by Yunnan governmental officials and international diplomats. It was covered by regional and national Chinese media, which helped raise the profile of the company in China, right from the outset.
Building strong links
Appt Co-Director, Neill Birchenall, received the award at the Horasis China Meeting closing dinner. This is what he had to say:
"Winning the Sheffield City Region Best in China Award shows that there are opportunities in building strong links with China for businesses of all sizes. The largest opportunity in Appt's history came on the back of our launch in China and our future pipeline is strong in both directions.
"We want to lead the way and offer services that will facilitate the expansion of many more British companies into China, by providing the digital services they need to work in both territories. To any business in the Sheffield City Region considering an expansion into China, we say go for it!"
Hear all about it
If you'd like to know more about Appt's venture into China, including how they did it and whether it might be right for your company, check out episode one of the Sheffield Digital podcast, where Neill talked us through it.