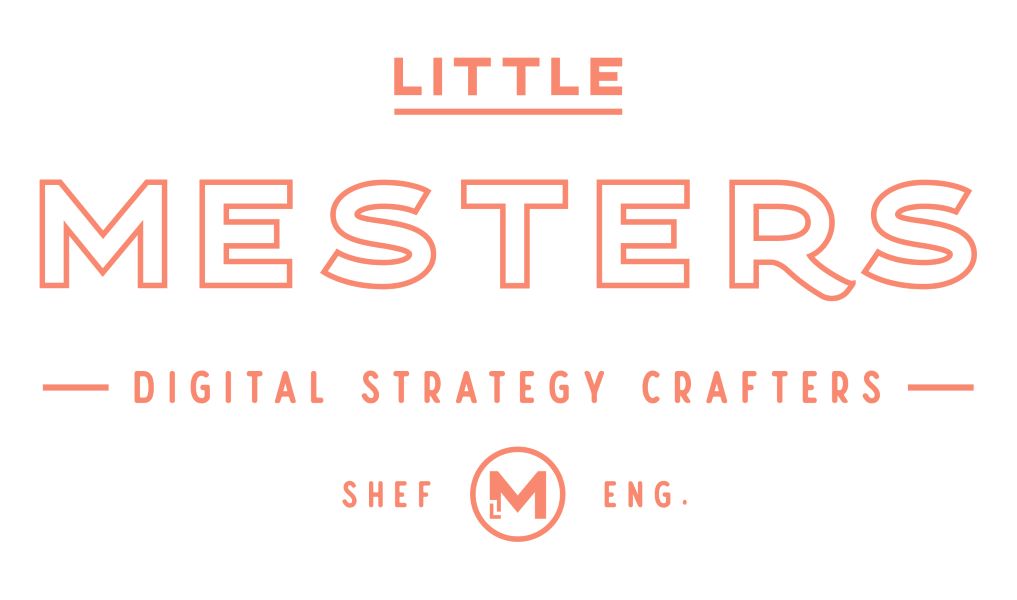 Tom Scott launched his new digital marketing agency, Little Mesters, early in August. Inspired by the expert crafts-people of Sheffield's Kelham Island, known as 'Little Mesters', the agency builds bespoke teams of freelancers, experienced and skilled in their specific field. Compared to more traditional agency structures, Tom believes his approach will help more organisations to benefit from digital marketing. We spoke to Tom about his plans for the agency and how individuals and companies in our community can be part of it.
'Little Mester' refers to a master crafter working on a specific part of a production process, and this is exactly what you can expect from the newest digital marketing agency to launch in Sheffield.
Little Mesters brings together experienced freelancers from the creative and digital industries to work on its clients' projects. Rather than having a permanent agency team, this model is designed to offer flexibility to the client and the benefit of having experts in one particular field. Company founder, Tom Scott, explains,
"We can offer bespoke teams of freelancers, some with 15 to 20 years' experience in their field, on-demand for our clients. So they get exactly what they need, when they need it. This is more flexible than, say, a retainer based contract and offers the very best people as opposed to who an agency happens to have employed at that particular time."
Despite the company not yet being two weeks old, Tom has already secured work. The agile nature of Little Mesters means that Tom can take on small projects that bigger agencies wouldn't. He says,
"I can start small with a company who may just need some help with their social media at first. Then perhaps this develops into SEO support, so I can bring in the right person to do this and build up a team as we develop the brief."
Tom wants to enable more businesses and organisations to use digital marketing and hopes this new model will help those who wouldn't ordinarily commission an agency.
Little Mesters is also offering a weekly 'Little Legup' session, when anyone can book a free 45 minute chat with Tom or another Little Mester, to get some advice on digital.
Are you a Little Mester of your craft?
Little Mesters became a member of Sheffield Digital soon after launching and Tom is keen to meet freelancers from our community to join the Little Mesters network. He says,
"I looked into a few different networking organisations when setting up the company but they can be a bit restrictive on who you can make referrals to. I need the freedom to choose the best people for the job. When I saw what Sheffield Digital does and what the community is like, being part of it was an obvious thing to do."
Take a look at this video to see a bit more about Little Mesters (you might recognise the voice-over as our very own Quiz Master James Marriott!).
If you are working in the field of digital marketing and communications – whether it be SEO, social media, web design and development, content, UX or video production – and are interested in becoming part of the Little Mesters network, get in touch with Tom. Little Mesters can also work with other agencies to fill gaps and add extra capacity as and when needed, so if this sounds like you – contact Tom for a chat.
If you are looking for some digital marketing support for your business and like the sound of the Little Mesters model, you can get in touch with the company or visit the website to find out more.