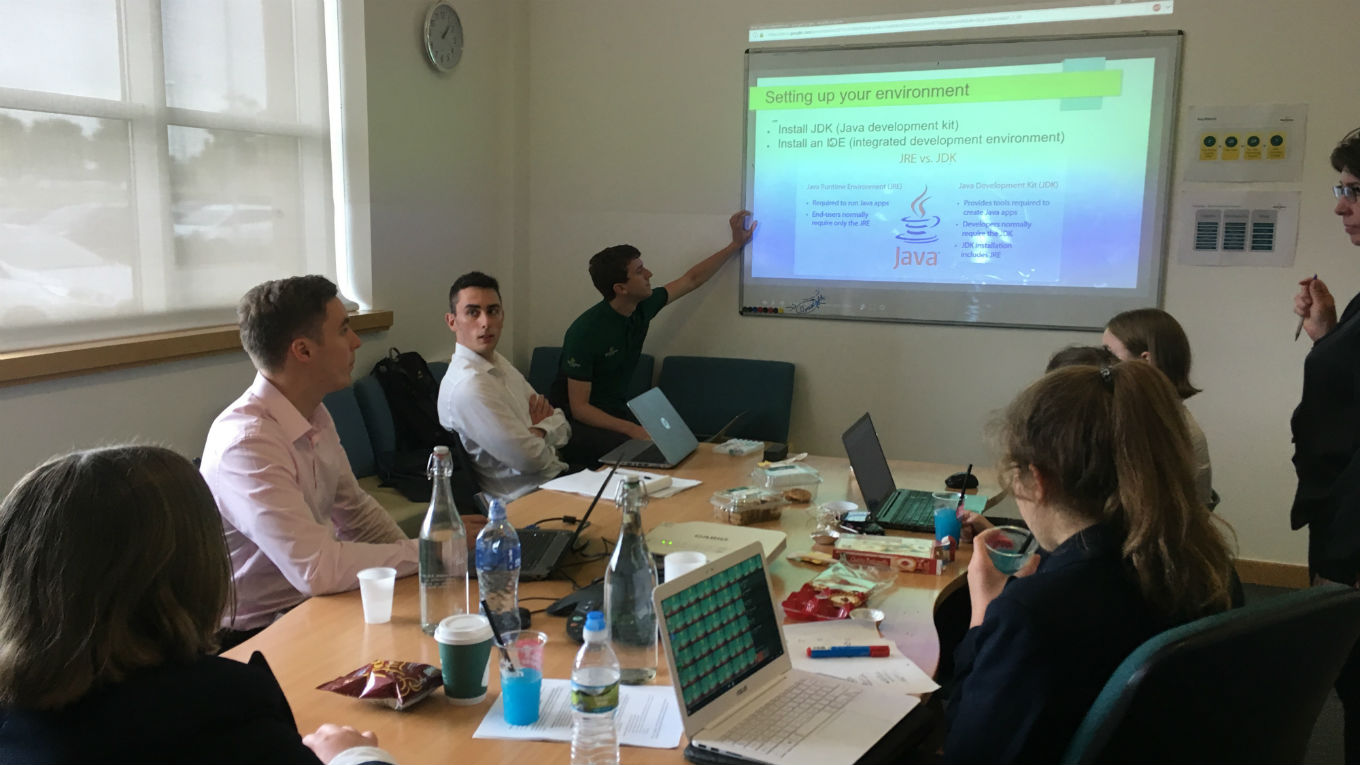 IdeasInc is a project run by Canadian-turned-Sheffielder Kathy McKay. Kathy is passionate about encouraging young people to improve their employability, digital skills and entrepreneurship and to explore the career opportunities available to them through digital.
Kathy describes IdeasInc as an enterprise accelerator for young people aged 13 to 24. Groups of students work together to identify a problem and work out how it could be solved using technology. The project combines online resources with working with teachers in curriculum-based classroom projects and extracurricular activities in and out of school.
Some of the groups that Kathy is working with are trying to develop their own app-based digital products and potential start-up businesses. IdeasInc has created an online learning platform that takes the students through a number of steps towards coding an app. The steps start with Scratch and App Inventor and then introduce Python. Resources include educational material on wireframing, requirement specification and design functionality.
The IdeasInc learning platform works by pulling together a variety of free online resources as recommended by professional educators and coders. This is combined with simple instructions on how to get started and move through a project.
However, the platform is missing information on coding in Java and there is no Java support available for the young people at school. Kathy has therefore asked if there are any Java developers in the Sheffield community who would be happy to share some knowledge to build out this resource. She is looking for help and suggestions on how best to structure the sequence of steps, plus suggestions for the best websites, tools and resources to support independent learning.
Kathy would also like to allow young people to post questions on the platform if they get stuck and then have more experienced students and professional developers answer the questions or provide hints and tips. This will provide a low overhead way for developers to share their knowledge and help young people grow their skills.
Kathy says, "We have a group of young people that are ready to code a basic functional app prototype. The prototype will be used to pitch to their User Groups in order to refine the app's back/front office functional capabilities and progress its development. Advice from some professional developers would go a long way towards helping these young people achieve their objectives."
If you would be interested in helping Kathy to create the right kind of resources for her aspiring entrepreneurs, or to be available to answer students' questions online, please get in touch with her by email: katmuk1@gmail.com .