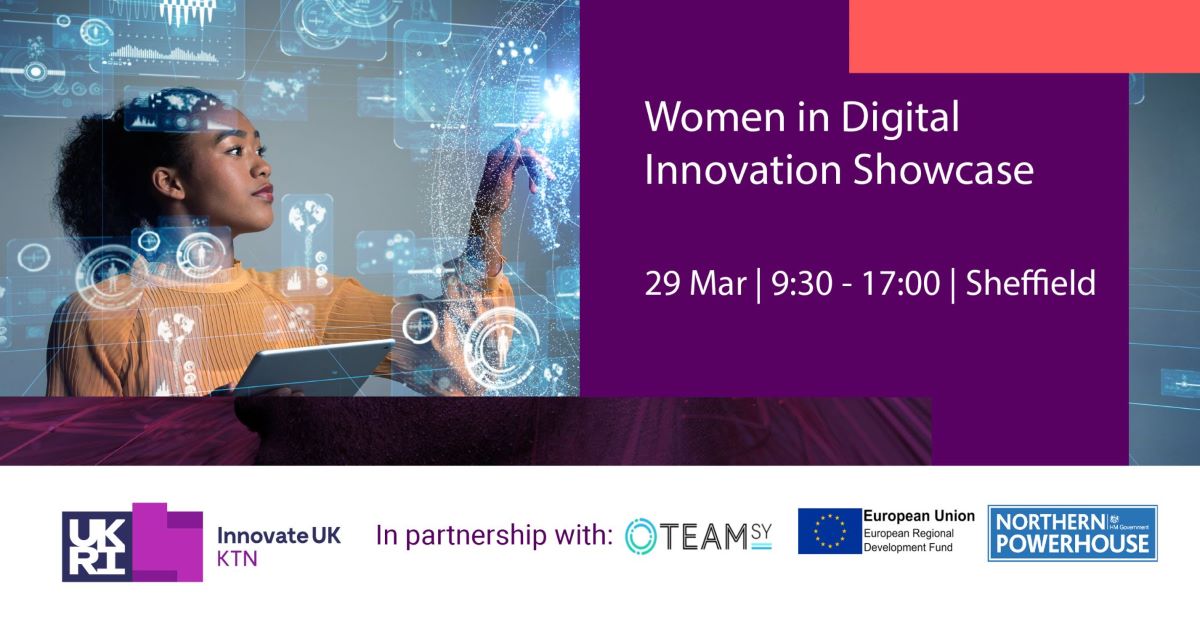 Women in Digital Innovation (WIDI) is on a mission to grow, empower and support women led digital innovation businesses. At a pilot event in Sheffield on 29 March, the network will provide a space for women in digital innovation, across various disciplines and sectors, to exchange know-how, talk frankly and get help to take the next steps in growing their business. Here are more details about the event from the organisers, Innovate UK KTN.
About the network
Women in Digital Innovation (WIDI) is working across the Yorkshire, Humber and North East region, to provide an ecosystem of support for women led digital innovation businesses. This ranges from business start up support to investment readiness, and providing a safe space to speak, nurture, and inspire each other.
WIDI was born out of a passion to give women in digital innovation a place to exchange know-how, talk frankly, and get help to find the right knowledge and information to help them take practical steps to building their dream.
About the event
The Women In Digital Showcase will take place on 29 March at Sheffield United Conference Centre, 09:30-17:00. It will showcase entrepreneurs who have been there and done that, who can offer advice and be an inspiration; celebrating diversity of thought and building connectivity between different regions and industries.
The speaker line-up will feature 'powerful, unstoppable women' who will share how they overcame the most difficult obstacles in their personal and professional lives.
Who is this event for?
Women, those that identify as women and non binary people that have either started their own digital business, are growing their business or who simply have an idea and want to understand how they can develop it.
You can find more information about the Women in Digital Innovation Showcase and register your place here.