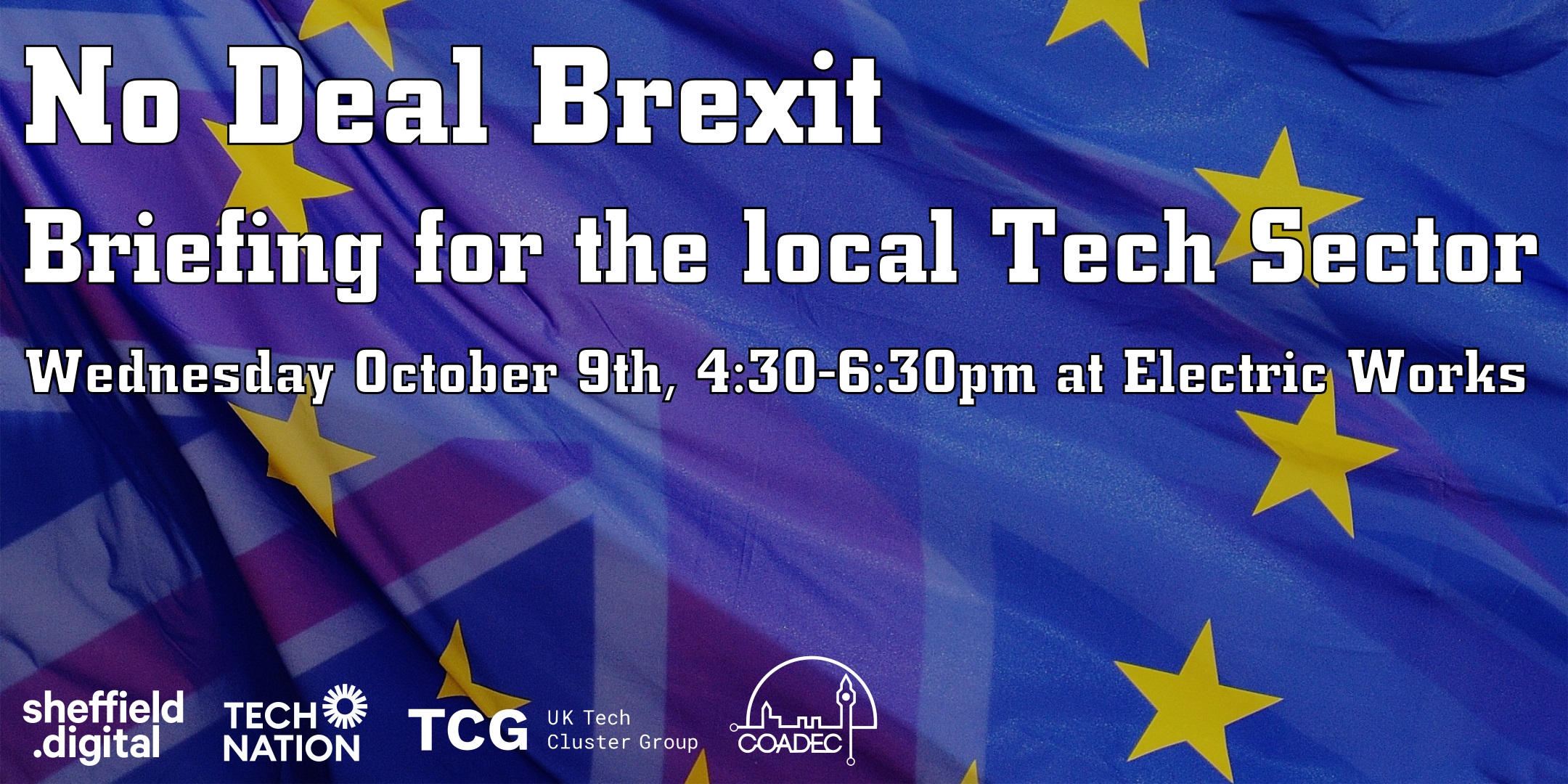 With the Prime Minister saying he is committed to leaving the European Union by the 31st October "do or die", The UK Tech Cluster Group, Tech Nation, and The Coalition for a Digital Economy (Coadec) are working together to explain what tech and digital companies need to do to ensure that their businesses are ready for a potential "no-deal" Brexit.
Briefing for the local Tech sector
Attend this briefing to find out about the key issues that will impact tech and digital companies in the event of a no deal outcome and what you can do to make sure that your business is fully prepared for all eventualities. Areas of focus will include steps to secure your cross-border data flows, ensuring your European staff are ready and understand how settled status works, tax implications for your business and how to manage the other business critical impacts of a no-deal Brexit.
We will have industry experts, as well as local legal and accounting professionals, on hand to ensure that you are able to take the necessary steps to Brexit-proof your business. You will hear expert guidance from Dom Hallas, Executive Director of Coadec and former official at the Department for Exiting the European Union, on both the UK political context and the Brexit process, in order to understand what's really happening.
There will be a Q&A discussion to learn what other organisations are doing in preparation for Brexit.
Date and Venue: Wednesday, 9th October, Electric Works.
Timings:
16:30 – Registration

16:50 – Intro from Sheffield Digital

17:00 – Presentation of guidance paper from Coadec

17:30 – Political context / Brexit process update

17:50 – Q&A session

18:30 – Close
This event is relevant to all firms that develop digital products and services, or whose operations depend on digital technology.
The event is limited to 60 places, so please book your place at the earliest opportunity!
[button url="https://nodealbrexit.eventbrite.co.uk" size="large" "darkred"]REGISTER NOW[/button]
The event is open to all, and is guided by Sheffield Digital's Code of Conduct. Light refreshments will be provided, including caffeine-free options.
This is a Sheffield Digital event, in partnership with Coadec (the Coalition for a Digital Economy), The UK Tech Cluster Group and Tech Nation.