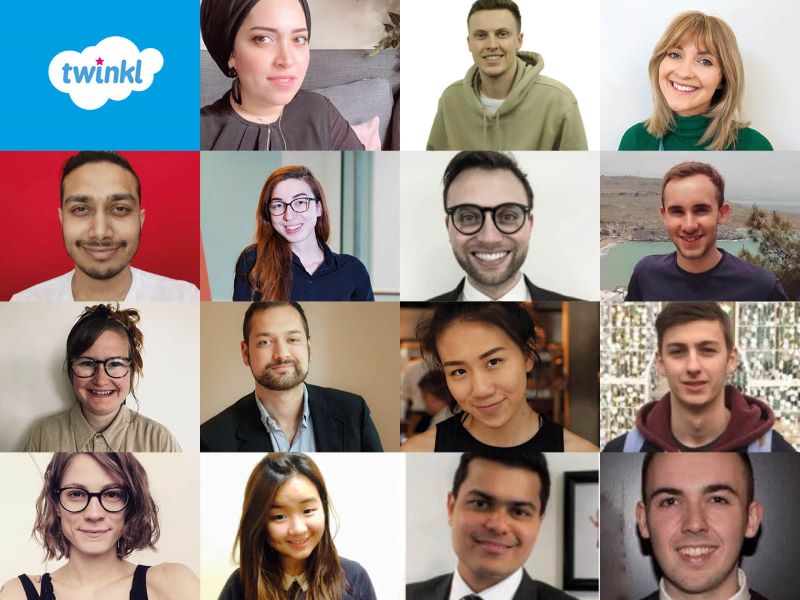 Sheffield Digital member, Twinkl has been awarded the title of Global Digital In-House Team of the Year at the inaugural Global Digital Excellence Awards. The Sheffield-based team, which has grown from two to 64 members since January 2019, was commended for its strategy, processes and results in maximising the visibility of Twinkl's teaching resources on Google and other search engines. Congratulations to the team at Twinkl!
The in-house team fought off tough competition to be named best in the world by an influential and respected international judging panel, including senior figures from Microsoft, Vodafone Group, Freesat and Arriva Group.
The Global Digital Excellence Awards were held for the first time this year to recognise and celebrate exceptional digital campaigns, businesses and talent. The awards also looked at how teams had worked during the COVID-19 crisis.
Based on Twinkl's mission to help those who teach, the company's in-house SEO team was established last year to help educators throughout the world find their resources online.
Paul Morris, a Judge at the awards and a Digital and E-commerce Director, said: "This team was able to instil a culture of SEO throughout their organisation. They made use of split tests to ensure appropriate results before implementing these across the site, proving their value. A well-deserved win!"
He commended the team for its achievements as a new and relatively small team, commenting on their strong processes and evolving ways of working.
Twinkl's UK website now appears for around 70,000 different search phrases on Google, compared to 25,000 when the SEO team was founded. The search phrases are now responsible for 70% of all website traffic. Prior to establishing the team, Twinkl had never actively done professional SEO work.
Jonathan Seaton, who founded Twinkl in 2010 with his wife Susie, said: "I am absolutely thrilled that the team has been awarded Global Digital In-House Team of the Year. It is a huge accomplishment for the team to be recognised amongst top digital businesses and agencies, but also demonstrates the hard work, effective strategy, and results they have worked hard to deliver on a global scale.
"Everything we do at Twinkl comes back to our goal to help those who teach and part of this is making our resources as accessible and easy to find as possible. Through the hard work and dedication of the SEO team and others working with them, we have been able to support more educators through this. It's extremely rewarding that the team has been recognised for all the effort they put in to try to make the lives of others easier."
The in-house SEO team has also recently started supporting residents of TwinklHive, the company's business accelerator, with their SEO in order to help grow their audiences. Twinkl launched the accelerator at the end of 2019 to support emerging EdTech startups both in the region and further afield.
To find out more about Twinkl, visit the website.