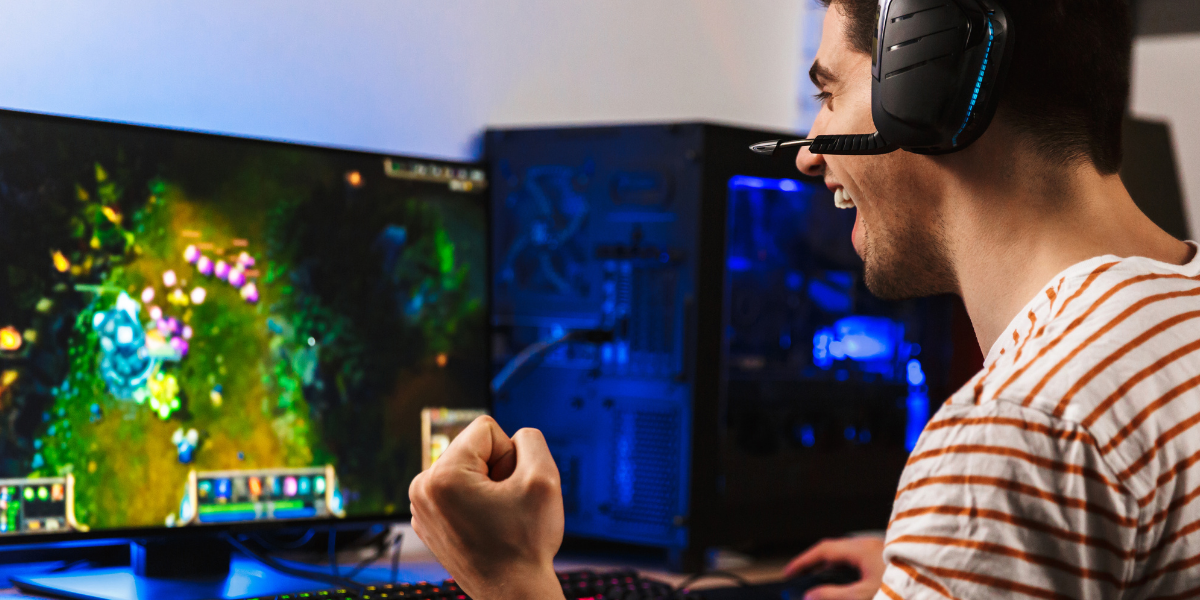 Specialist Internet Service Provider to multi-tenant buildings, Ask4, has explored data taken from students in four countries, to create a new report 'Gaming for Good'. The report explores the uptake of gaming during the 2020 lockdown, and the ways that students feel it helped to develop skills such as problem-solving and concentration. Ask4's research also found that many student gamers – whether new or experienced – felt that regular gaming had a positive impact on their wellbeing. Read on for more details from the report and to see how you can get your hands on a copy.
Within weeks of the world entering lockdown in 2020, users of online gaming platforms such as Steam and Twitch soared.
The popularity of video gaming, and particularly online gaming, increased as many people picked up a controller to help reduce the stresses and anxieties of social restrictions and lockdowns, as well as using online games to socialise with friends.
The new report from ASK4, Gaming for Good, looks at the reasons why students who have never previously been interested in video games turned to gaming during the pandemic.
Ask4's findings show that gaming during lockdown not only helped to improve poor mental health but it also helped students to develop practical skills that are useful in studies and future employment.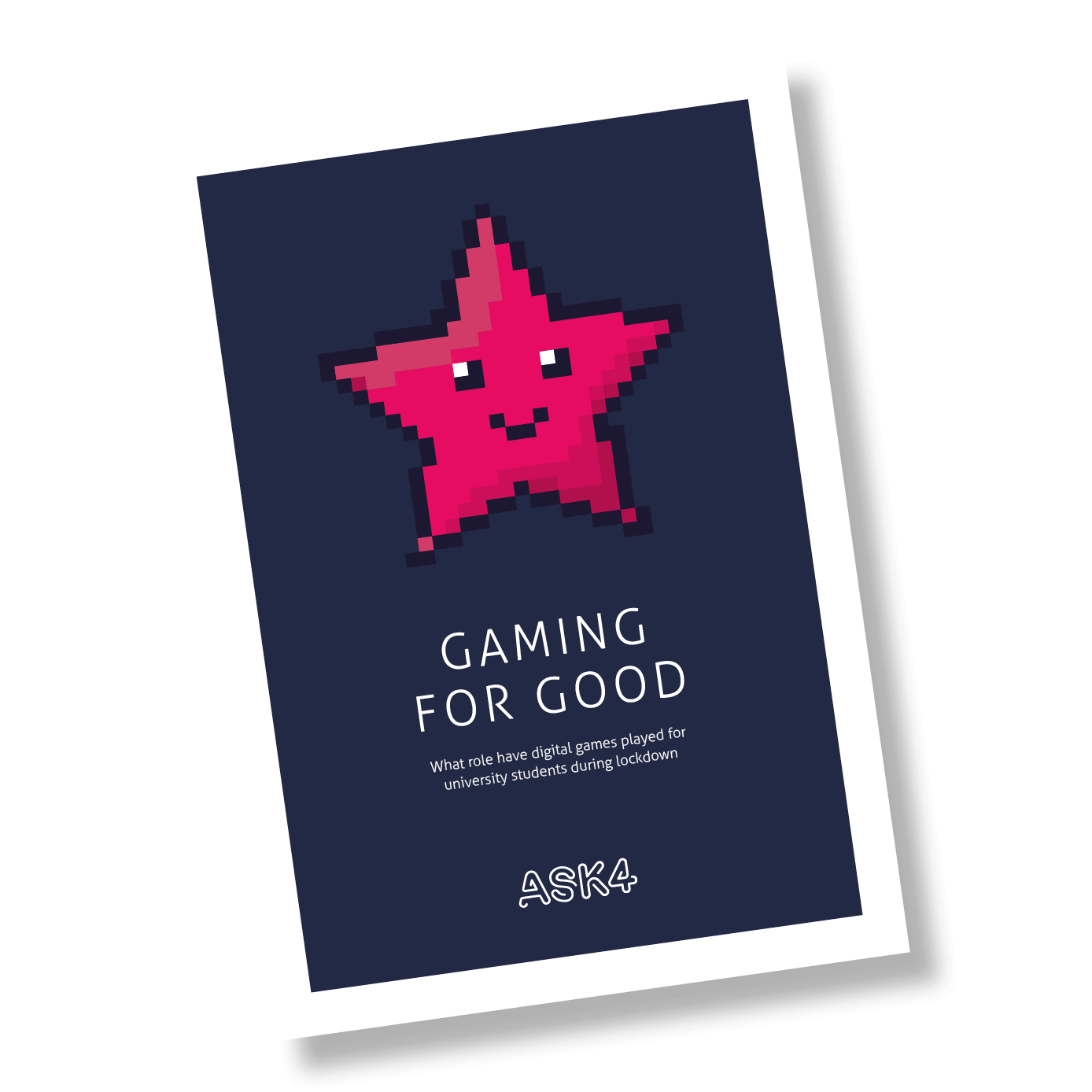 Over half of the students surveyed (59%) said that gaming had enhanced their problem solving skills, and 54% felt it had helped to develop strategic planning skills. Concentration, critical thinking, and pattern recognition were also skills that students listed as having improved through increased gaming activity.
Online gaming became particularly popular during the pandemic, owing to its remote nature and the ability to connect and compete with others, when other social interactions were limited. This factor attracted a new wave of online gamers, with 1 in 6 of those surveyed saying they had never played with others remotely prior to the pandemic.
The report also indicates that regular gaming can help to improve the mental health of students, with 69% of those surveyed saying that gaming has had a positive effect on their levels of stress and anxiety. And, those who game every day were more likely (65%) to rate their wellbeing positively, compared to those who play one to three days a week (55%).
Commenting on the report, ASK4's Content and Digital Marketing Manager, Adam Willerton said:
"We wanted to take a holistic look at gaming with this report, including survey data from students across 4 countries and extensive desk research. Gaming is no longer a niche hobby and, as the report demonstrates, its impact is extensive."
The report also explores some of the innovative ways that gaming, and gaming technology is being used around the world, and features comment from eSports community experts, Gfinity , whose CEO, John Clarke said:
"The Gaming for Good report shows that this generation, digital natives, are resourceful. They found new ways to stay connected during challenging times. Gaming helped protect their mental health and lessen the blow of not being able to enjoy the normal human interaction that is such an important part of university and college life. The report is important as it provides deeper insights into the positive impact of gaming over the past 18 months."
To read the Gaming for Good report visit ask4internet.com/gamingforgood.