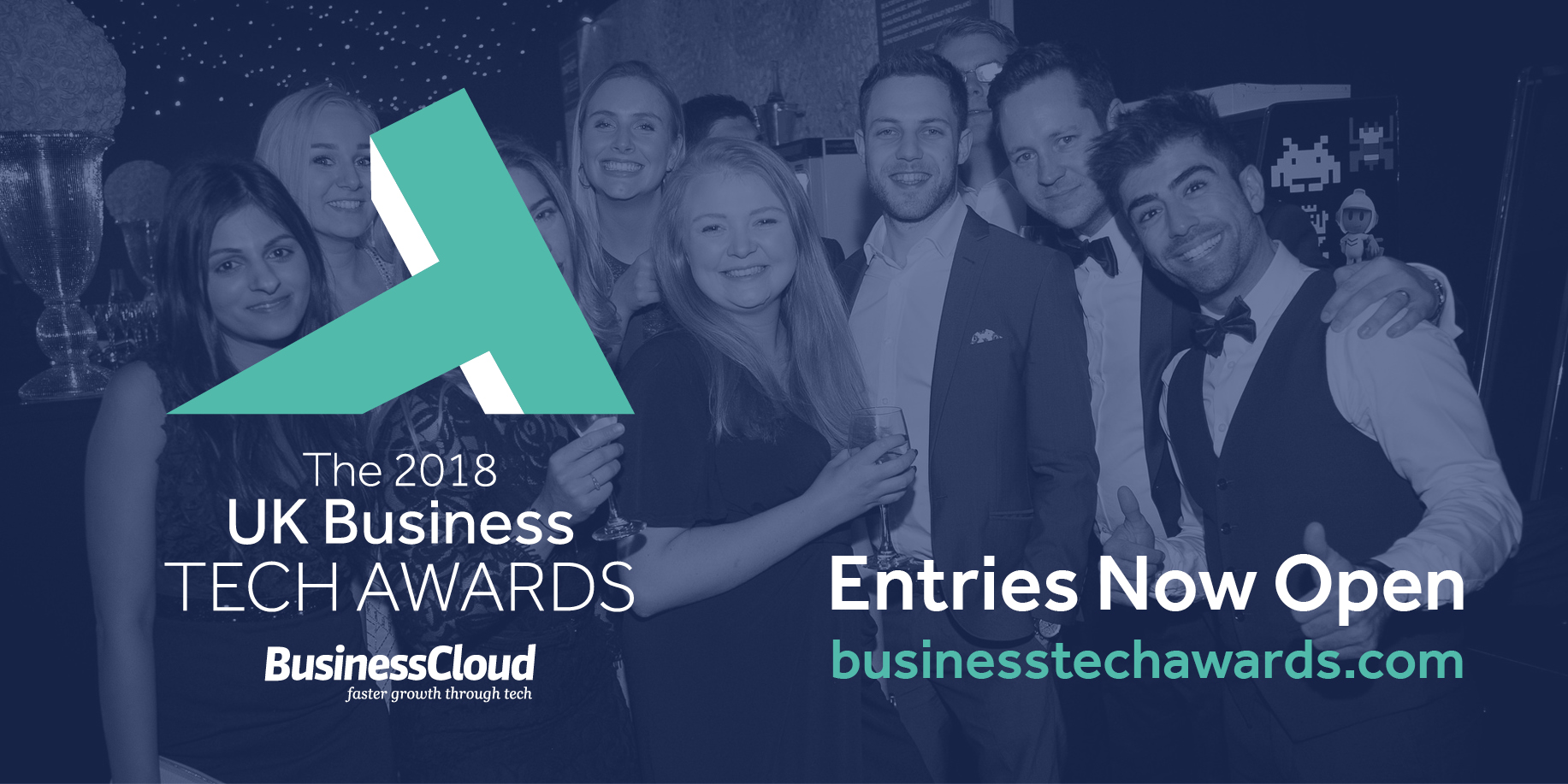 The UK Tech Business Awards is a new initiative conceived and hosted by Business Cloud, the UK tech industry magazine and media channel, and is intended to celebrate (and amplify) the UK's best tech businesses.
Yes, I am going to be one of the judges for these awards, which are being held on the 20th November in Marble Arch, but the deadline to enter is now fast approaching and I would like to get more Sheffield firms to put an entry in.
One of the things I like very much about Business Cloud, and the reason I agreed to be one of the judges, is that it actively looks outside of London for its stories, especially in the North, and is doing a good job of promoting the industry across the whole of the UK (notwithstanding that the awards are going to be held in London, natch). This is reflected in the judging panel which has lots of Northern connections, including Laura Bennett, Amy De-Balsi, Richard Gregory, Jo York and Steve Wainright to name a few of the well known Northern tech folks who will also be judging.
The awards are intended to recognise innovative and exceptional application of technology across the following 19 categories:
Healthtech
Fintech
Ecommerce
Manufacturing Tech
Transport
Edtech
Data
Apps
Innovation
Tech for Good
Most Impressive Growth
Tech Company of the Year (Small, Medium and Large)
Digital Agency of the Year
Young Entrepreneur of the Year
Tech Entrepreneur of the Year
Tech Backer of the Year
Lifetime Achievement Award
The business model for these awards is also a bit different to most, in that instead of firms being nominated and shortlisted either by Sponsors or in an open call, companies that would like to enter are charged an administration fee of £100 + VAT per entry until 14 September, with a late submission fee of £150 + VAT after 14 September up until 21 September when entries submissions close.
The judging session will commence just under one month later on 10th October 2018. The judging is a rigorous two-stage process including pre-scoring to determine shortlists and a judging meeting where entries are discussed and evaluated in detail to decide the winning entries. (Note that I won't be judging across all categories, and I won't find out which categories I will be judging until all the entries are in.)
The 2018 awards ceremony will take place on Tuesday 20 November at the Montcalm Marble Arch in London, and is expected to attract an audience of around 300 senior business professionals and investors in the technology sector from across the UK so will be an excellent opportunity to meet people.
If you'd like to enter you can do so here:
[button url="https://www.businesstechawards.com/categories" size="large" style="red"]Register for the UK Tech Business Awards[/button]
If you need any further help or have any questions, contact Scot Furness at Don't Panic (the events company) on 01706 828 855 or email scot.furness@dontpanicprojects.com.