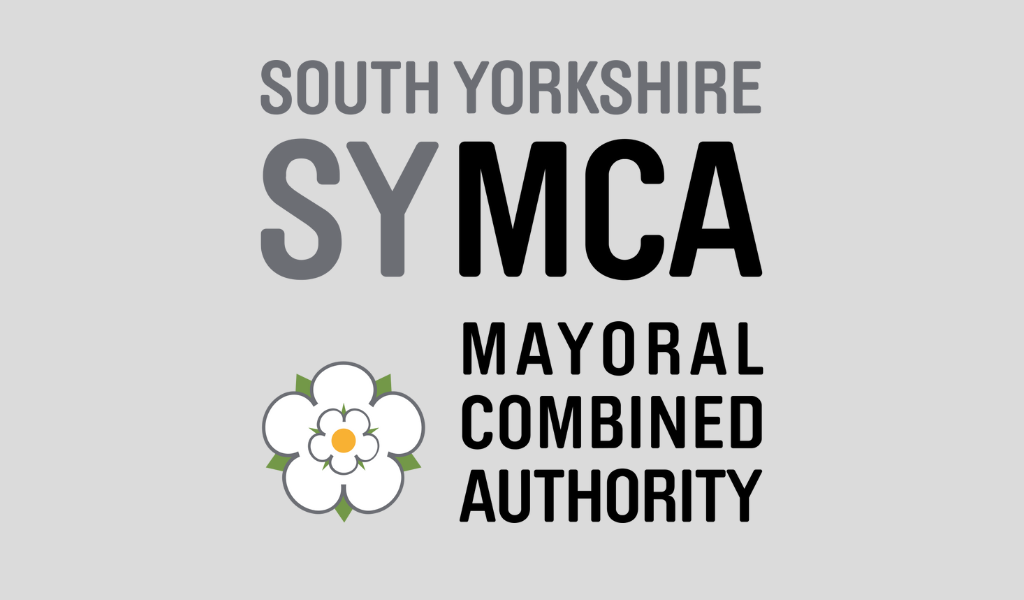 Sheffield Digital is now a member of the South Yorkshire Mayoral Combined Authority (SYMCA) Business Advisory Group and our Co-director, Chris Dymond attended a meeting earlier this month. Read on to see what was covered, including the regional economic update and information about spinout companies from The University of Sheffield, a proposed high tech food growing hub, the Business Resilience Strategy and an inclusive recruitment campaign. We've provided you with a brief overview of each topic with Chris's comments, and relevant links and contact details where we have them, so you can find out more.
Economic Update
Delivered by Lewis Adams, Corporate Policy Officer at SYMCA, this update covered the Prime Minister's new year pledges, employment and the labour market, energy, inflation, exchange rates, interest rates, economic growth, industry and business, and consumption. Lewis's key takeaways were:
Inflation seems to have peaked
South Yorkshire's labour markets continue to tighten…
…But prospects look good for jobseekers
Businesses are less confident.
If you'd like to find out more on the topics covered in Lewis's presentation, take a look at SYMCA's Data and Intelligence Hub where you can access local economic data relating to South Yorkshire.
Chris' take: Given that we work in a very high productivity industry, these figures are also a measure of how much more headroom there is for digitisation, upskilling and new tech business growth across the region.
Spinouts from The University of Sheffield (TUoS)
Andrew Hogben, Head of Impact and IP at TUoS, explained how funding and a change of policy in 2017 helped the University to increase IP-commercialisation, with TUoS now creating approximately seven spinouts every year. He also spoke about Northern Gritstone – a collaboration between the Universities of Sheffield, Manchester and Leeds which invests in IP-rich, fast growth businesses in the North of England (the majority of which will be university spinouts).
Andrew's focus is now on keeping these spinouts in Sheffield and integrating them into the local ecosystem. Since the meeting, Chris has arranged a meeting with Andrew to discuss how Sheffield Digital can help.
You can see Andrew's presentation here.
Chris' take: This is great progress from TUoS and Northern Gritstone, and we're looking forward to helping them integrate their spinouts and startups into the local community, business support infrastructure and wider talent pool, as well as introducing them to new early stage startups.
Preparing for business resilience support for South Yorkshire businesses
Maz Mumtaz from SYMCA spoke about developing a specific strategy for business support agencies to assist their clients/members in the difficult economic climate. Maz referred to the most pressing challenges that are affecting businesses now, including rising energy costs, increased borrowing costs and recruitment challenges. He also presented a comprehensive list of potential interventions that could be deployed by business support agencies, and asked for feedback.
The interventions include an energy brokerage service to help businesses find alternative and more competitive suppliers, better promotion of local/national supply chains to help companies that are struggling with international suppliers, a business resilience coaching programme for business owners/leaders, and business planning and strategy support.
We intend to work with Maz to provide a way for our membership to see the proposals and express their views, before the next meeting.
Chris' take: There are a lot of potential interventions in the proposal, but we need to open up the review and see which ones are most relevant to businesses in the digital sector.
The FeedAMillion food growing hub
Martin Howarth, Professor of Food Engineering at Sheffield Hallam University and Director for the National Centre of Excellence for Food Engineering, introduced the proposed high tech food growing factory in Sheffield. The 'FeedAMillion' food growing hub will help to generate new food supplies and improve nutrition locally through the use of new technology and vertical farming in Sheffield. In Martin's presentation, he explained that the impact of poor diet and unhealthy weight in Sheffield is far-reaching, contributing to the development of chronic ill health and economic inactivity. The proposed vertical farming campus is designed to grow healthy food using local renewable energy sources and Sheffield based technology, so there's likely to be some great opportunities available for our community.
You can email Martin on m.howarth@shu.ac.uk if you'd like to know more and we've asked for more information about the potential to get involved and collaborate on this project, which we'll share with you.
Chris' take: This is a very exciting initiative and it's impressive to see such a major consequence of the investment that SHU has made in the National Centre of Excellence for Food Engineering, and the potential it has for positioning the region at the forefront of industrial-scale vertical farming, which I think will be a major industry in the 21st century. Please get in touch with Martin to see if there's an opportunity to get your business involved if you have relevant skills, investment or technology to offer!
Inclusive Recruitment
Caroline McConnel from Business in the Community shared their Inclusive Recruitment campaign 'Opening Doors', designed to promote and improve access to disadvantaged groups, helping to 'unlock untapped talent'. This includes disabled people, refugees, black, Asian, mixed race and other ethnically diverse people, and younger and older people. Caroline also provided a number of links to useful resources, which could help you to be more inclusive in your recruitment:
The Opening Doors campaign: www.bitc.org.uk/openingdoors
The Race at Work Charter: www.bitc.org.uk/race-at-work-charter-signatories
Unlocking the labour market crisis – talent across the generations (this is a recorded workshop): www.scci.org.uk/about/toolkits-resources/age-friendly-employer-workshop
Chris' take: It's great to see these resources in one place! We didn't know this existed, but really want to promote it to our community and I'd like to be able to offer back some best practices for inclusive design and recruitment from our own industry, please get in touch if you'd like to help with that!
Share your views
Do you have questions or feedback about anything covered in this meeting? Is there something you'd like us to raise at the next Business Advisory Group meeting? Please email us on info@sheffield.digital.