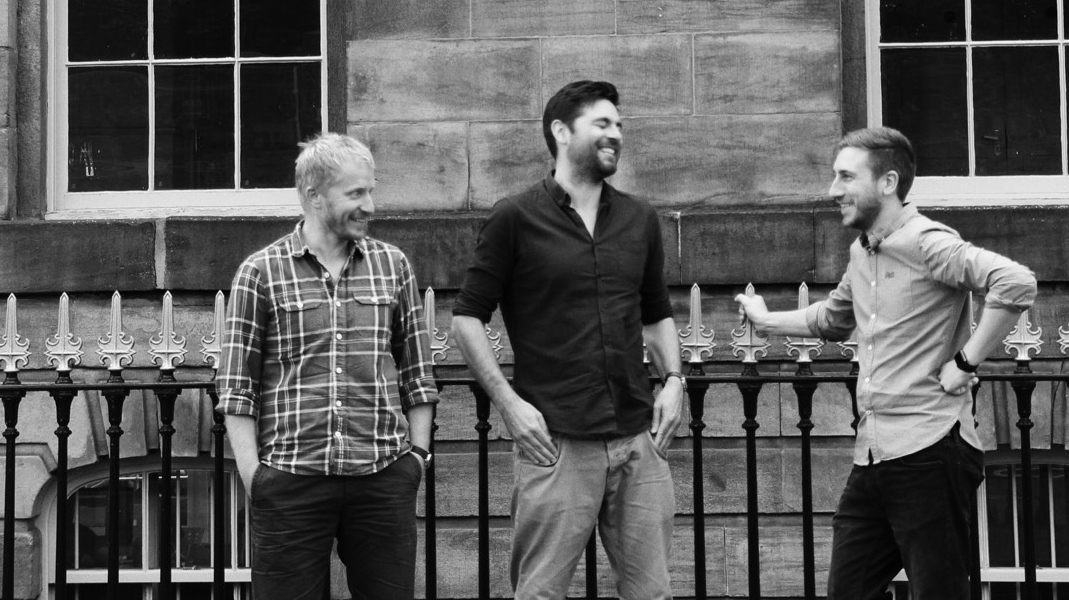 Pass through the huge stone archway into the cobbled courtyard of Globe Works and, apart from the cars, you could be stepping back in time.
Globe Works oozes Sheffield heritage. Built in 1825, the building is possibly the world's first purpose built cutlery factory but is certainly one of England's oldest surviving cutlery and tool factories. In a pattern that could be found in many similar buildings in the city, the courtyard was made up of many small workshops, where "little mesters" carried out their craft.
Today, the building provides managed workspaces for a variety of businesses and is one of the notable locations in the Kelham Island quarter. Head up the flight of stone steps from the courtyard and you'll find your way into the chosen home of one of the city's latest digital start-ups: Paper.
Paper is Cam Spillman, Jon Rhodes and Mark Goddard. The three originally met when they worked at Technophobia, after which Cam and Jon went on to work at Quba while Mark freelanced for a variety of clients and agencies. Most recently, the team came back together to work on a major project and that successful collaboration provided the jumping off point for their start-up. Here's what the team had to say about the drive behind their new business and their plans for the future.
"We are not an agency . . .
"We've seen a shift in the industry. Instead of clients wanting to outsource everything to a full service agency, the trend now is towards clients building their own in-house teams. This means that businesses have core expertise but want to bring in specialist suppliers for specific tasks or problems. For them, going to a full service agency creates too much overlap and becomes expensive and inflexible.

"We're focused on research and design because we want to concentrate on the type of work that we really love, rather than being just another place that does everything. Clients are getting more sophisticated and are asking the right questions. They see value in working with a small team that can take risks, try different things and really work on the thinking, rather than just jumping straight to a solution."
. . . and this is not an office."
"We don't want this to be somewhere that people just show up to and do a job. We want to be a place where people have the freedom to make and create and take ownership of research and development. We're putting one day a week aside for the team to focus on our own projects and things that interest us. We're also using that time to provide 'leg up' time for local community groups and social enterprises, or to help someone else get a new business idea off the ground."
There are no desks at Paper. When I visited, the guys were half way through building a big table out of scaffolding poles and wood planks which everyone will work around. They'll be holding monthly drop-ins for people to come in to talk through ideas and challenges. It'll be fascinating to see what comes out of the studio over the coming months.
Website: paper.studio
Twitter: @PaperSheffield
---
Here at Sheffield Digital, we're keen to help raise the profile of new digital businesses in Sheffield. If you're a digital start-up in the region and you'd like us to write about you, please get in touch.