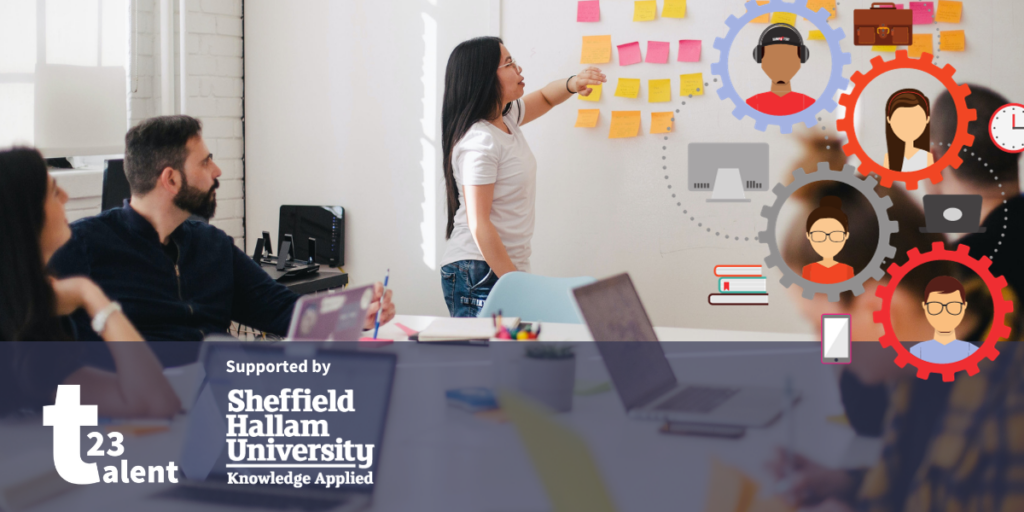 Today we have launched the Sheffield Digital Skills Audit. There is a talent and skills gap for tech businesses in our region and as part of our Talent23 campaign, we want to find out exactly what skills businesses like yours need, so we can help to overcome that gap. Supported by Sheffield Hallam University, this Skills Audit will give us the first data focussed specifically on the skills needs of our region's digital and tech businesses, and it will help us to influence better skills provision and policies. Please take part by answering our 20-minute questionnaire and telling us about the skills that you need to help your business thrive.
Why are we carrying out this audit?
Throughout 2023 Sheffield Digital is focussing on activities that help to overcome the talent and skills gap that is holding tech businesses back in our region. But we need your help.
The purpose of this audit is to compile information from South Yorkshire digital and tech businesses about their current and future skills requirements and how well those are being met by education and training organisations and by the talent available in the region.
This information does not currently exist for digital and tech businesses in our region. With your input, we want to fill this gap and provide evidence to influence improved skills provision and policies.
How will we use the information?
Sheffield Digital will use this information in the work we do with education, industry and the public sector. We also hope to support the ecosystem to be more progressive, inclusive and diverse. This first audit will provide benchmark data which we plan to build on annually.
The survey should take around 20 minutes to complete and the questions we ask cover a range of topics, from the business you're working for to skills requirements, education and diversity.
The data you provide will be kept completely anonymous and individual data will not be released. We will only contact you to follow up if you have agreed to provide further information.
We will use the findings to deliver a summary report which we hope to have ready in November.