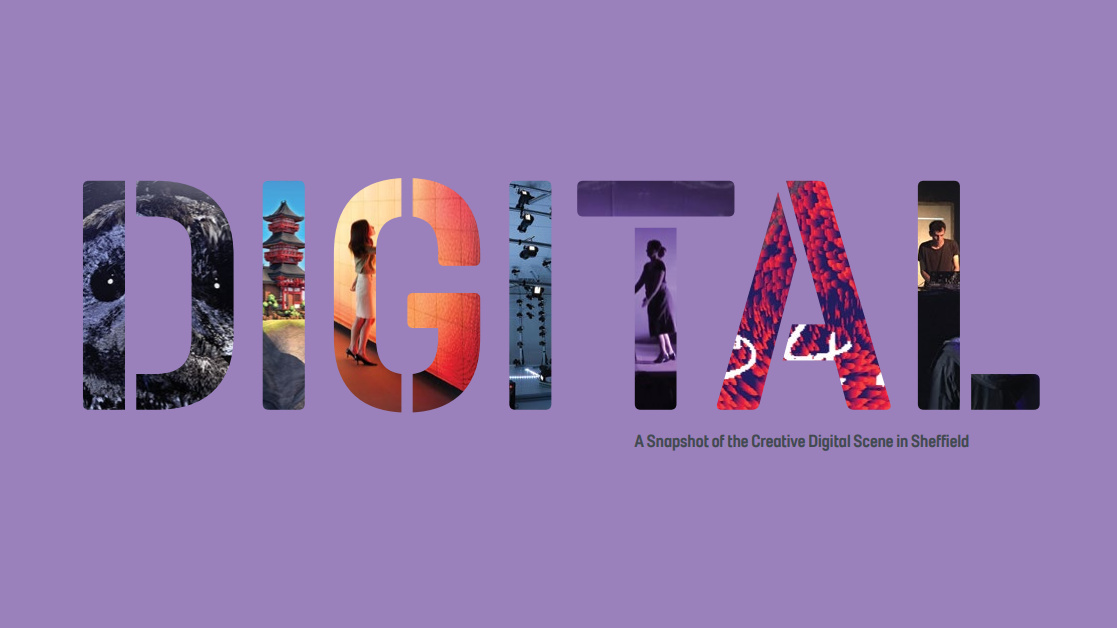 As many in the local tech scene will know, the Digital Snapshot Report was launched earlier this month at a lovely event at DINA on Cambridge Street.
This is the fourth in a series of reports commissioned by Prof Vanessa Toulmin, Director of City & Cultural Engagement at the University of Sheffield. They are designed to bring more attention to cultural and economic activity in Sheffield that, whilst quietly adding tremendously to the life and prosperity of our city, often flies under the radar and gets left out of city narratives about what goes on here in Sheffield and what the city has to offer.
The first three of these reports covered Music, Beer and Art, and this one, while titled simply "Digital", looks at the creative digital sector, as distinct from tech, software and IT in its broader sense.
I'm not going to go over the content of the report – you should do that yourself. It's quite short, very visually engaging and easy to read! But I do want to give some background, comment on the recommendations and explain a little bit about how we at Sheffield Digital see things.
Background to the report
Firstly, the report is not intended to be a comprehensive economic analysis of an industry sector. It's supposed to paint a picture of a set of related activities in the city at a particular moment in time – a snapshot.
As I mentioned, the driving force behind the report series is Professor Vanessa at TUoS, but this one was co-commissioned by Edward Highfield at Creative Sheffield. The report was project managed by Tamar Millen, researched and written by Laura Bennett, and designed by Nick Bax and his team at Human Studio.
Mel and I conducted an employer survey, provided the data analysis, made introductions and generally supported the effort. Simon Collingwood lent PR guidance and is supporting the dissemination. It was a great team effort, and we are extremely happy to have been part of it and proud of the resulting product.
We're also elated that it is finally available for the community to read. It was originally intended to be released well over a month ago, but the general election got in the way.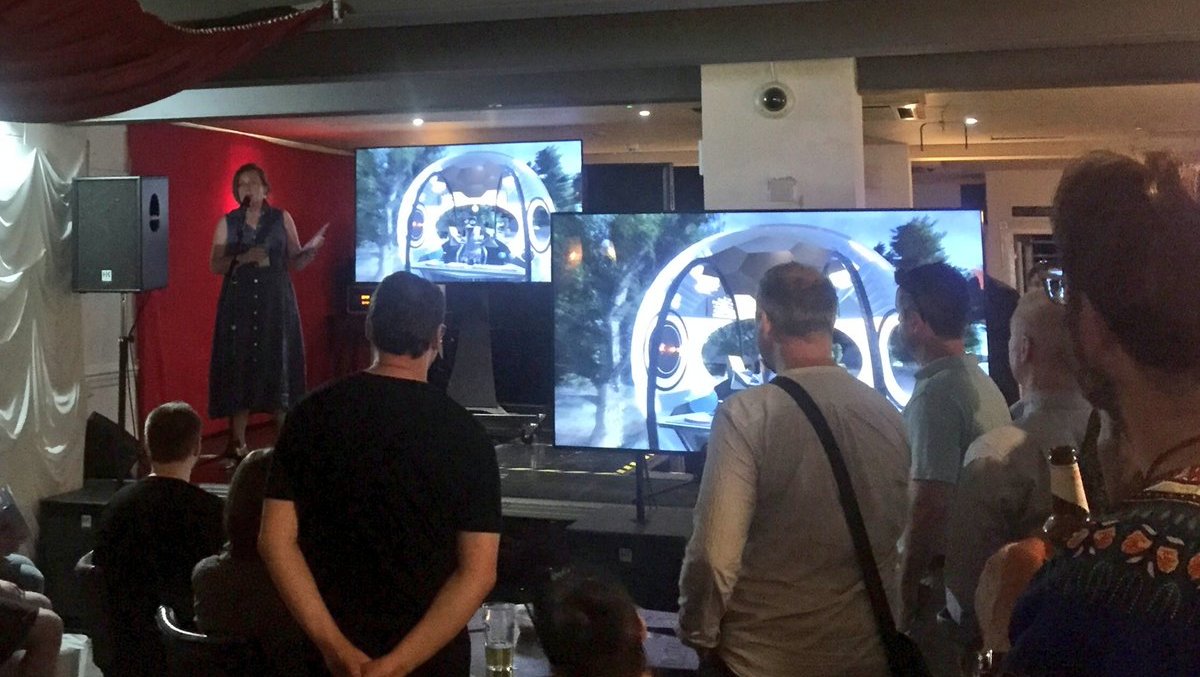 A fantastic response
I'd like to say a massive thanks to everyone who responded to our survey back in January.
Again, it's was not intended to be a comprehensive analysis of the sector, but I estimate that we got responses from roughly a quarter of the firms involved in creative digital in the city, and that the sample represents closer to half of the people employed in the sector, which is fantastic.
I was also very pleased that we managed to get a good cross section of firms, both horizontally in terms of sub-sector, and vertically in terms of size.
The key analyses and findings are in the report itself, but I would also like to take the opportunity to publish the anecdotal comments we received in their entirety. There wasn't room for all of this in the report, but I think it's very illuminating to hear what people thought of the city and the sector without selection.
I've created a PDF that contains the full set of qualitative responses to the questions we asked in the survey, (anonymised, of course, to protect the guilty!)
Download the Digital Snapshot Report Survey Feedback (PDF 91KB)
Our take on the report
Finally, I'd like to offer some comments on the published recommendations and some things we think would also make a big difference to the sector.
The report's recommendations focus on promotion, workspaces, business support and cross-fertilisation locally and between our peer cities. This is all true, and we've been advocating for these things for a long time and will continue to do so. Above all, we need more, and more appropriate, spaces for our creative cultures to congregate.
What strikes me though is that these recommendations apply across the sector, and to the broader digital tech ecosystem as well.
I think we should also take the report as a starting point to dig deeper into the individual sub-sectors. We need to better understand what specific actions could be taken to help them reach a 'critical mass' whereby their activity is cumulative and constant, attracting attention further afield.
The way to do this would be to establish collaborations of key sector partners, made up of:
one or more anchor firms

the universities, college and broader education base

the independent community, freelancers, SMEs and hobbyists

meetup and event organisers

an advocacy organisation for the sub-sector

at least one innovation hub or incubator

other relevant local institutions

one or more relevant national institutions and industry bodies.
Wherever possible, these things should be located close together, certainly within 'lunch and coffee appointment distance'.
By doing this, each of these sub-sectors, and by extension the creative digital sector itself, can become more than the sum of its parts, begin to grab more national and international attention, and attract external investment, which is ultimately what the city needs probably more than anything else.
Furthermore, I think that there are at least four significant sub-sectors of 'creative digital' that this model could be applied to right now, with enough of the elements present here in Sheffield for the collaboration to have a good chance of success.
Digital Film and Media

Digital Making

Video Games

Digital Arts & Culture
I should note also that the same ideas apply just as well to areas of the broader local tech sector where we have significant strengths, such as Industry 4.0, Robotics, VR/AR/MR, SAAS, Data Analytics and Simulation, eLearning, Digital Wellbeing, Smart Cities, BIM, and probably a few more.
It would be great to sketch out the assets, stakeholders and potential that such collaborations could activate for each of these sub-sectors, and how they could be supported. Perhaps as well as technology and specialism-based meetups, we should have more regular sub-sector-based meetups to bring people together who could do this.
Sheffield Meta-Meetup
In this vein, one upcoming thing to point to is the 'Meta-Meetup' on Monday 10 July.
We've invited as many local tech meetup and event organisers as possible to an evening at the Google Digital Garage. Everyone can meet each other, compare notes and share what they need to make existing events better and new events happen.
So far, we've identified 57 unique events and event series that are either running, used to run but have stopped for now, or that people are actively trying to get off the ground. This just speaks to the volume of current activity there is around digital tech in Sheffield.
If you are interested in taking part, and especially if you are interested in providing a venue or sponsoring a meetup event, please register for your ticket via the button below.
[button url="https://sheffieldmetameetup.eventbrite.co.uk" style="darkred"] Sheffield Digital Meta-Meetup [/button]