Bowmark Capital are investing in ASK4 in a deal that will help it continue to expand into new markets, develop products and recruit new staff. We're really pleased to see a Sheffield company successfully growing and attracting investment.
About ASK4
ASK4 provides high-speed internet solutions and managed data services for multi-tenant accommodations. They do it by partnering with universities, private sector student accommodation providers, residential apartment developers and businesses.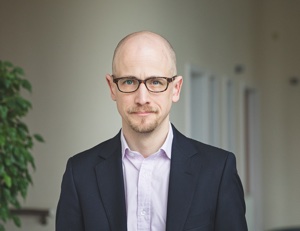 Jonathan Burrows founded ASK4 in 2000: "Our growth has been built on delivering exceptional customer service and investing in strong long-term partnerships. With Bowmark's support, we are well-positioned to continue to grow significantly in the UK and expand further into Europe, through both organic growth and targeted M&A."
Currently serving more than 160,000 customers across 400+ sites in the UK and Europe, ASK4 has maintained strong growth over a period of time. That's partly down to a proposition that sets them apart. The company focuses on customer service and increasing levels of investment in multi-tenant accommodation.
Investing for the future
Bowmark Capital's deal with ASK4 sees them acquiring its interest from the Sheffield company's previous institutional investor, Darwin Private Equity, alongside the current management team. Bowmark is a mid-market private equity firm and they have plenty of experience of investing in growth companies.
What will the investment do for ASK4? First, the company plans to continue its expansion in the UK and overseas. They also plan to accelerate the roll-out of new products and services, and to recruit and train extra staff.
Stephen Delaney is a partner at Bowmark: "We have been tracking ASK4 for a number of years and are delighted to have the opportunity to support Jonathan Burrows and his team as they build on the impressive growth they have achieved to date."
Find out more
You can learn more by heading to the websites of ASK4 and Bowmark Capital. If you have some good news of your own to share, you can email info@sheffield.digital and let us know.