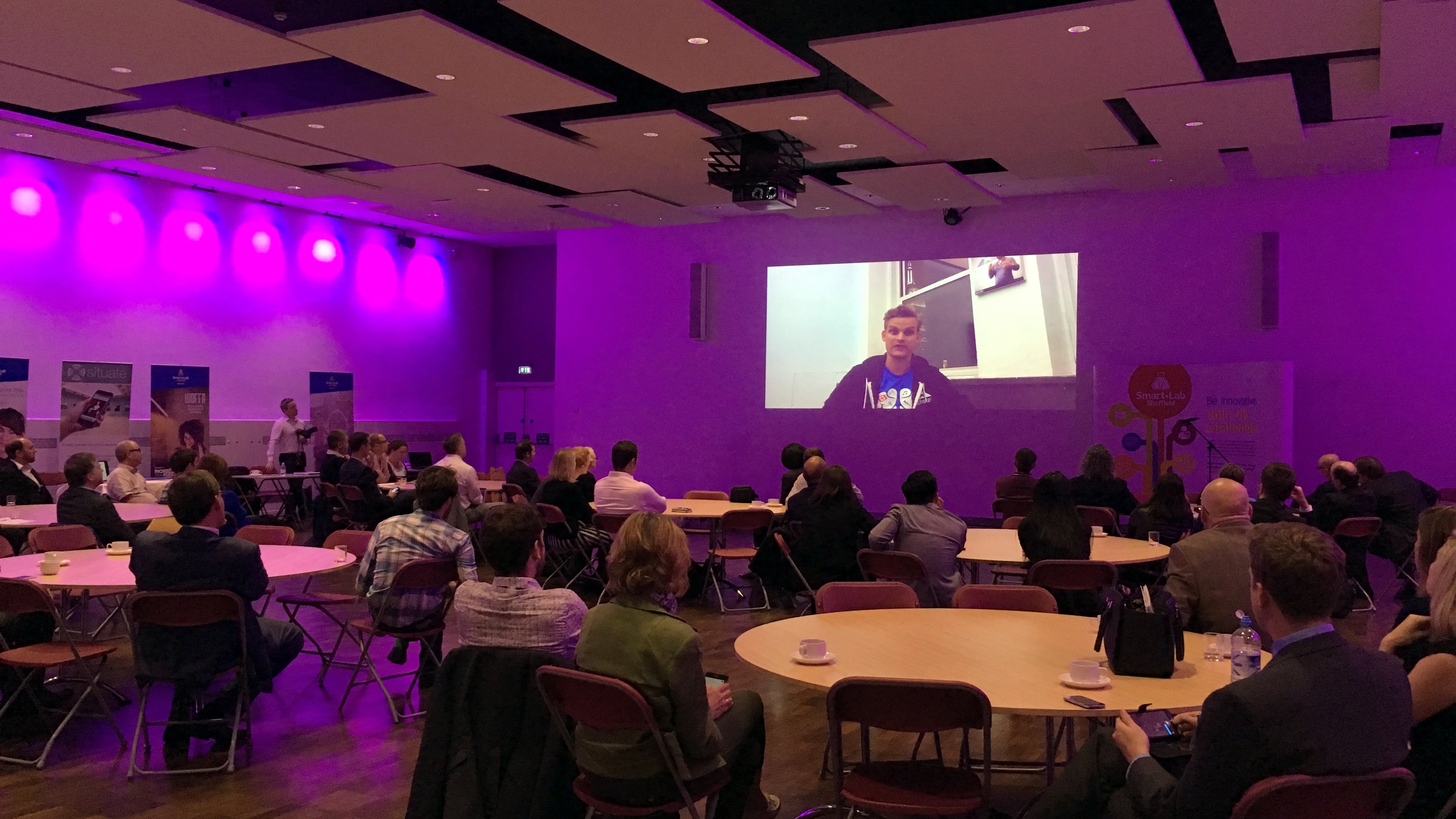 Last Thursday, the 29th September, the Sheffield Smart Lab hosted a 'Demo Day' to showcase the winning solutions from Sheffield's first Smart City technology accelerator.
The Sheffield Smart Lab was set up in September 2015 as a partnership between Sheffield City Council, Amey and Ferrovial Services. It invited entrepreneurs and start-up businesses, both in Sheffield and globally, to submit original ideas to address two specific city challenges:
Energising Sheffield City Centre

Supporting People to Live Independently
Nine winners were announced in December 2015, and they have since taken part in a programme, supported by both The University of Sheffield and Sheffield Hallam University, to develop their business case and test their ideas in the city.
Here are the 9 participating companies in brief:
Energising Sheffield City Centre:
Better Cities – Woffa
Better Cities' original concept was to provide a platform that combines local offers and parking vouchers, however, following a pivot, the platform has been re-branded Woffa – for 'Worker's Offers' – and now cleverly connects local workers with offers in nearby retailers and eateries in order to boost city centre trade from people who are already there during the day and early evening, and encourage them to visit establishments they might otherwise never discover.
Movement Strategies – GAPS
GAPS stands for Gather, Analyse, Play, Strengthen, and is based on the idea that vibrancy is unevenly distributed in cities, and that by analysing and visualising movement and activity data a city could gain a deeper understanding of where under-utilised spaces exist and how they could be brought to life.
http://www.movementstrategies.com/
OverHear
Overhear provides a mobile-first local event-finding experience by using a time-slider to explore and uncover what's going on in the city. OverHear are currently developing a web app proof of concept at http://overhear.uk/.
Llama Digital – Situate
Situate is a location-aware mobile application platform that lets venues and cities develop rich, interactive walking tours and provide visitors with self-guided tour experiences without the most of the overhead of developing and maintaining a bespoke solution.
Supporting People to Live Independently:
Alcove
Alcove use IoT, wearables and other technologies to connect vulnerable people's activities with their families and care-givers, so they can live more independently in their own homes for longer.
Give & Take Care
Give & Take Care is an innovative reciprocal system of exchange, where people who give care and support earn 'care credits' (called GATs), which they can use subsequently to pay for care when they or their close relations need it. The scheme is independent of the state, business or charities and generates the cash money required from within itself.
http://www.giveandtakecare.co.uk/
GoodGym
GoodGym helps people get fit by channelling their energy into social good. The service connects runners with opportunities to provide social benefit to elderly and/or isolated people in the community, either in groups or as solo missions.
MindMate
MindMate provide a platform and suite of applications that help sufferers of dementia and related conditions lead a better and more independent life.
NANA – Novel Assessment of Nutrition and Aging
NANA provides an intuitive, easy to use way for older people to record their daily nutritional intake and also over decisions about how their nutrition data should be shared and with whom.
http://www.newdynamics.group.shef.ac.uk/nana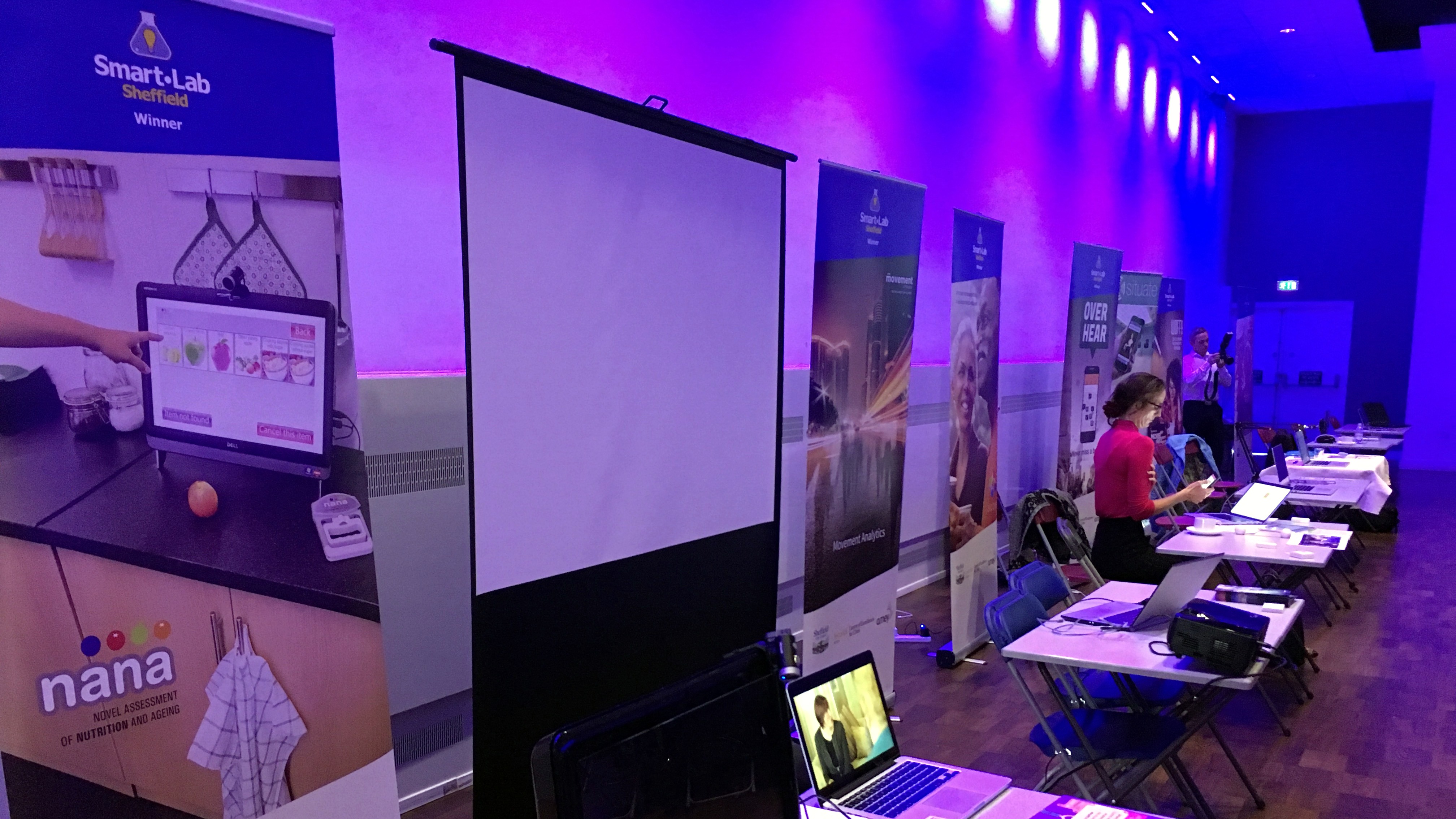 Sheffield Smart Lab worked with each of the solutions individually to help them develop their ideas and introduce them to relevant individuals and organisations as they looked to develop their pilots in Sheffield.
As a result, almost all of the solutions were able to develop pilot programmes in Sheffield, some of which are still in progress, and the results of others are being analysed.
For instance, GoodGym were able to access the Age Better in Sheffield Innovation Fund, and were awarded £25k. They have now recruited a local co-ordinator/trainer and are about to start group runs and solo missions in the city.
Meanwhile, Situate were able to work with The University of Sheffield's Archeology Department to develop a walking trail that charts the city's 16th and 17th century development – you can find out more about this project and download the app to try it out at the Situate website.
The Smart Lab should be able to say more about the final outcomes in the coming weeks – keep an eye on their website and we'll report more when information is available.
Talks are also underway to build on the success of the first Sheffield Smart Lab, and run a second programme based on two new city challenges, which is something that Sheffield Digital would love to see happen. If any firms would like to be involved in the second edition, please get in touch and we'll connect you to the Smart Lab organisers!
(with thanks to James Wilson at Creative Sheffield for providing info!)