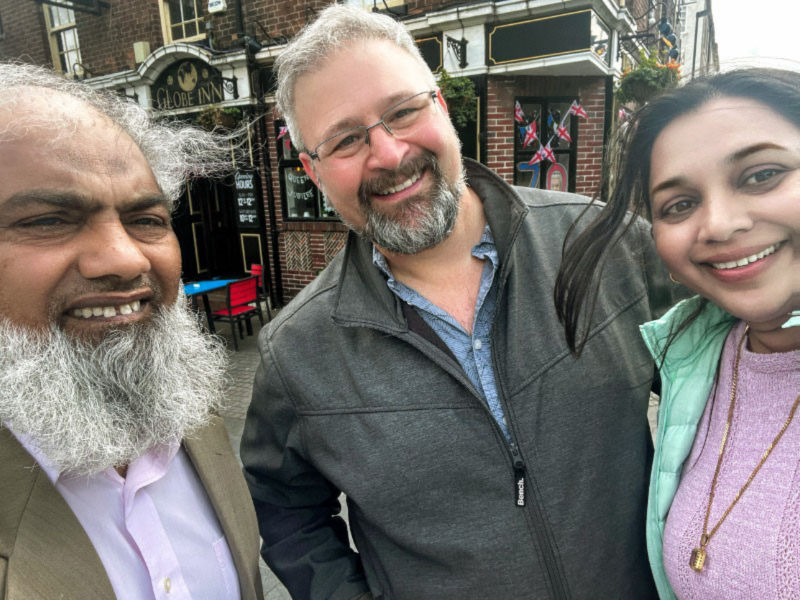 Last month we had the pleasure of welcoming Kavitha Prasad, Head of Inward Investment Northern Powerhouse (NPH) from DIT Bangalore, to Sheffield. It was a great opportunity to showcase our cutting-edge tech and digital scene and natural Sheffield charm!
As part of her day-long visit, Kavitha was taken on a walking tour of Sheaf Valley assets, fuelled by great coffee from Tamper, and accompanied by Chris Dymond from Sheffield Digital, Paul Hilton from CAN studio and Mustaq Birader from SYMCA. They met Tom Wolfenden at Sheffield Technology Parks, toured the Electric Works with Amie House and ended the day taking in iconic views of Sheffield, from the top of Park Hill, with Airship's Dan Brookman.
Kavitha commented that 'Sheffield is a great destination for FDI (Foreign Direct Investment)' and she 'looked forward to connecting more Indian companies to this city with a grit of Steel!'
She was impressed by the steady stream of great talent being nurtured through Sheffield Hallam University and The University of Sheffield that she believed will 'shape industry 4.0 as well as Innovations in EdTech, Creative & Cultural tech, Biotech, Health and Wellbeing and many other areas.'
Thank you to everyone who contributed to making the tour a success by welcoming Kavitha and sharing what makes Sheffield special. It often takes an outside perspective for us to take time out and celebrate the brilliant people, companies and space we have. We look forward to future opportunities to promote who we are and what we do.
If anyone would like to explore business opportunities in India with Kavitha and the Department for International Trade, please do get in touch and we'll make the introduction: info@sheffield.digital
–>