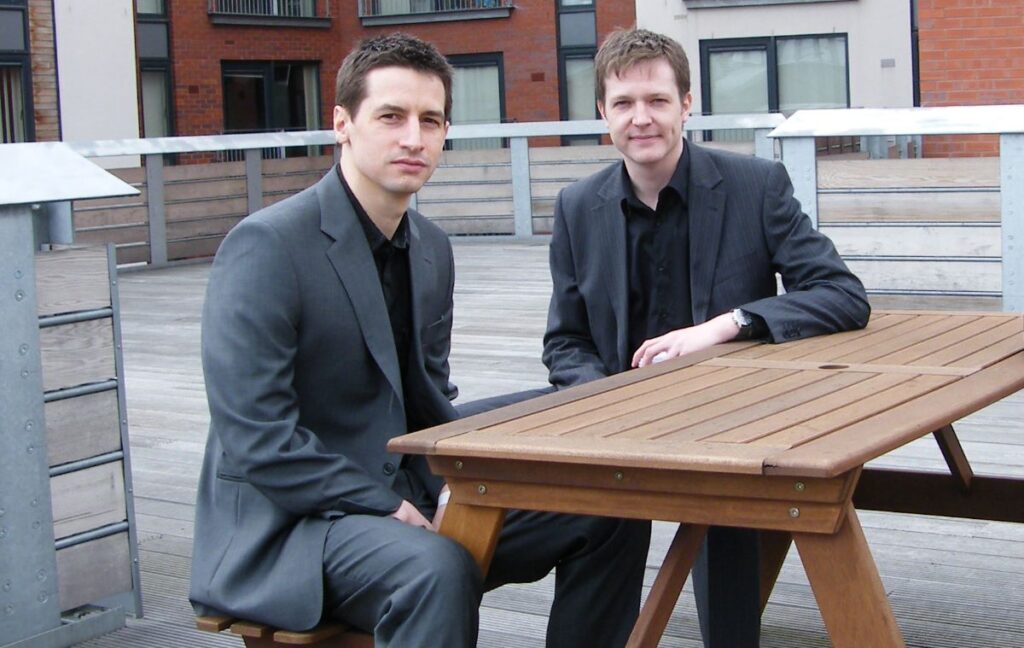 Pipe Ten is an independent managed hosting company founded in Sheffield by Gavin Kimpton and Carl Heaton in 2002. They met when Gavin moved to Sheffield after many years in Leeds, Manchester and Liverpool before he decided to settle here, attracted by the friendliness of the people and the town atmosphere. Gavin's expertise was in graphic and web design and Carl's in web development and, when the company they both worked for folded, they saw an opportunity to create their own business. We spoke to Gavin about how they have remained successful over the last 20 years, what have been the big changes in tech, and what the future holds for Pipe Ten.
Gavin explained, "Providing quality and support-focused web hosting services became the core focus of our business when demand outstripped our design and development offer. Back when we started, customers requested shared web hosting, and as they grew, so did their requirements. The solutions we created became more complex, with multiple servers and firewalls, load balancers, web application firewalls and various intrusion detection services." Gavin has found that one of the secrets to success is being able to grow, adapt and work in partnership with companies; to be seen as a natural extension of their team. This relationship is central to customers' confidence in Pipe Ten to find a solution to business requirements.
Gavin reflects that, although they have been in business for 20 years, it is often like working in a start-up as requirements constantly change. He says, "Our success has not been down to luck but hard work and keeping your finger on the pulse, keeping up to date with the latest technologies and staying on the bleeding edge of web hosting. This approach has meant that when our customers grow, so do our capabilities." A recent example is a bank that started with Pipe Ten, was bought by a PLC and now manages millions of transactions a day. The team at Pipe Ten quickly had to build them a solution to integrate into the Faster Payments System which needed to be hosted in specific locations with specific redundant connections, behind specific security devices and meeting specific security standards.
Alongside the bespoke solutions, there have been thematic shifts over the last 20 years, across all businesses. We asked Gavin to share his views on the ones that are most prevalent, and he told us:
Public cloud: "In the past customers wanted to know where their data was, so we would use multiple data centres and solutions across the country. In the last 4 to 5 years, we moved to using the public cloud a lot more. People are becoming more confident with the cloud infrastructure provided by the bigger names, and security issues tend to arise from the applications rather than the infrastructure they run on. We still offer servers and private cloud solutions in specific data centres for customers who want to know where their data is stored, and we are ISO 27001 compliant.
Cyber Security: "SSL and HTTPS were used sparingly 20 years ago – and now they are the default, every website has SSL certification on it. In the past, you would have been lucky if you ran anti-virus software on your web server because the threats were not there. Now you have bots searching for vulnerabilities in all websites – it is relentless. So, we have multiple layers of firewalls, host intrusion detection systems, network intrusion detection and encrypted data transmission."
Performance: "There is a lot more emphasis on the performance of websites and web applications now because it is so competitive. We make sure we have the right software stack for the application and its intended audience, that it is optimised with the right web server software, load balancing, caching and database technologies. And then it's followed by continuously monitoring the performance of the infrastructure and customer's applications.
These shifts provide opportunities for new in-demand services. For example, Pipe Ten has recently launched specific application hosting packages that can be ordered off their website aimed at providing PCI DSS compliance by default. This solution targets the more popular website applications such as WordPress, drawing on Pipe Ten's ISO 27001 status and optimisation expertise.
Looking forward, Pipe Ten will continue to work in partnership with organisations to create solutions that meet their needs and offer ready-made services and domains through their sister company Purely Domains. Gavin says, "You can't predict the future but we will continue to be led by our customers and nurture the talent we need in our organisation to stay at the forefront of web hosting. This includes working with the team at Sheffield Hallam University, where we currently have a Master's student on placement, who will join the team full time when her studies are completed."
Congratulations from Sheffield Digital on your 20-year anniversary! If you'd like to find out more please visit https://www.pipeten.com/