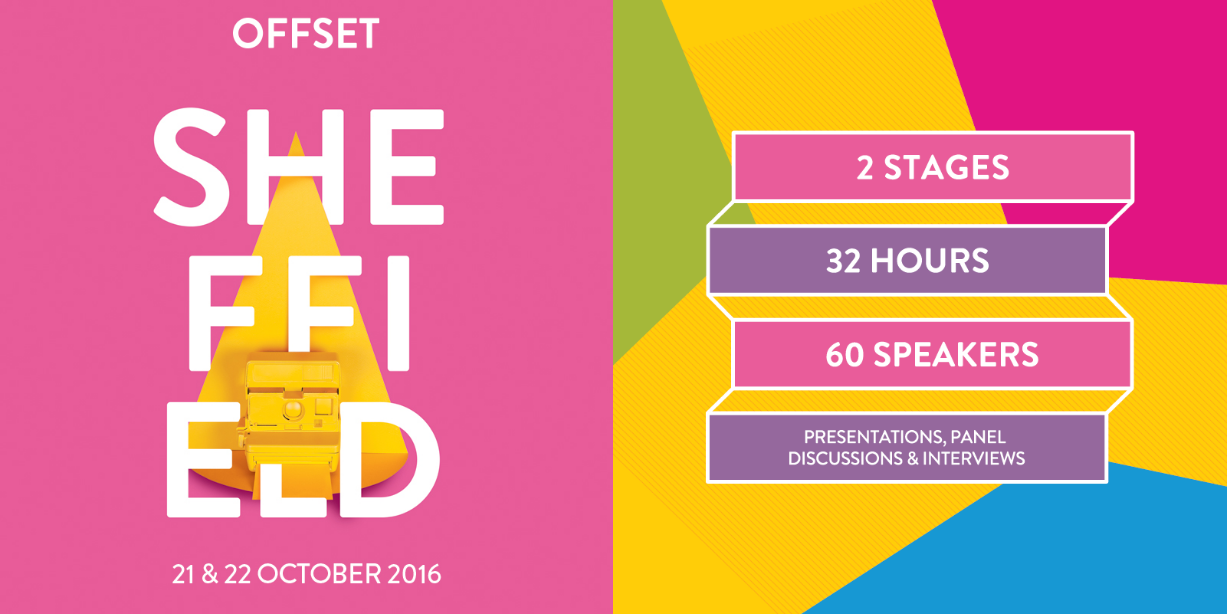 OFFSET is one of the world's most inspirational, educational and vocational conferences for the design and creative industries. The Dublin-based event attracts over 2,500 attendees every year and features speakers who are key disrupters and influencers in their fields. National and international giants in the world of design speak about their work, ideas and inspirations, sharing insight into their practices and personal perspective on their careers.
Following a successful first UK edition in London last November, OFFSET selected Sheffield as the venue for its 10th edition. The two day conference takes place at The Crucible on October 21st and 22nd and forms part of Sheffield Hallam's Catalyst Festival of Creativity and Sheffield Design Week.
The stellar line-up so far includes legendary graphic designer & typographer Wolfgang Weingart, award winning UK illustrator Laura Carlin, design director of LEGO Star Wars Jens Kronvold Frederiksen and Sheffield's own founder of The Designers Republic (tDR) Ian Anderson, among many others.
It's a huge coup for Sheffield to have attracted this important event to our city and an unmissable opportunity to hear from world-class talent across a range of design disciplines. See the Offset website for more information and tickets.