We are excited to announce that Northern Value Creators is the latest company to join Sheffield Digital as an Associate Sponsor. The specialist coaches focus on developing great people skills and showing tech leaders more human-centered ways to lead their teams. They have already worked with a number of Sheffield tech companies and we are looking forward to learning more through regular Q&As, events and Slack discussions – just a few of the ways they'll be supporting our community.
Northern Value Creators was founded by husband and wife duo, Simon and Amanda Cookson in 2016. They have 20 years' combined experience of working in tech and education – including managing multi-million-pound digital transformation projects and building the UK's first digital bank. Along with the many positive experiences, in that time they saw how toxic a work environment can become when leadership isn't right.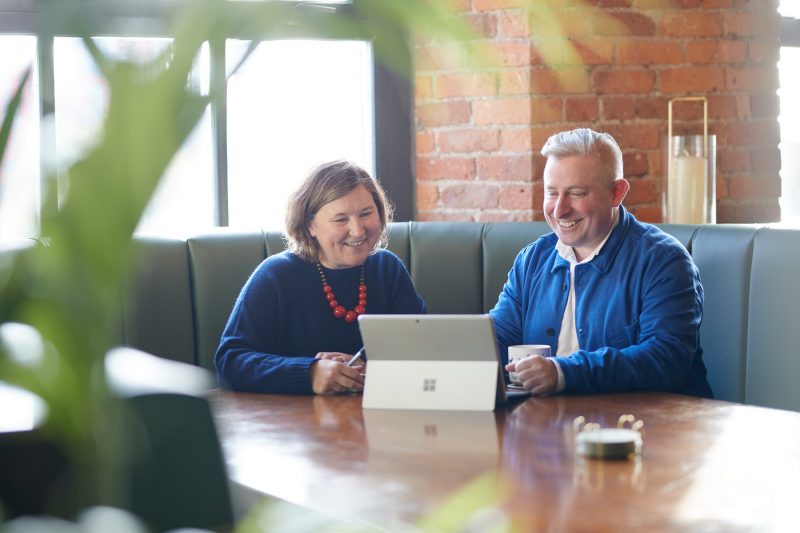 Believing that tech is a great sector to work in, they set out to make it even better by promoting the value of people & leadership skills as equal to technical knowledge.
Now, Northern Value Creators is a team of professionally qualified coaches who work with tech organisations across the north of England and beyond, thanks to the uptake in remote working.
In Sheffield, they have worked with companies such as Hive IT, Tutorful, Evoluted and The University of Sheffield. As the city where they launched, Simon and Amanda's 'heart and soul will always be in Sheffield'. That's why, as they focus their business development towards 'community and generosity', they have chosen to become an Associate Sponsor of Sheffield Digital, and to share insight and expertise to help make tech a better place to work.
We are especially pleased to have Northern Value Creators join us just as we embark on Talent23 (T23) – a year of activities to address the talent and skills gap for the region's tech businesses. The company's work is so closely aligned with our objective for T23, we are really pleased to have their support, expertise and knowledge to strengthen the campaign.
You can find out more about Northern Value Creators in our brand new Sponsor Spotlight, where Simon and Amanda share more details about their coaching approach and the type of issues they help people in tech to overcome in order to thrive as great leaders. Read now.