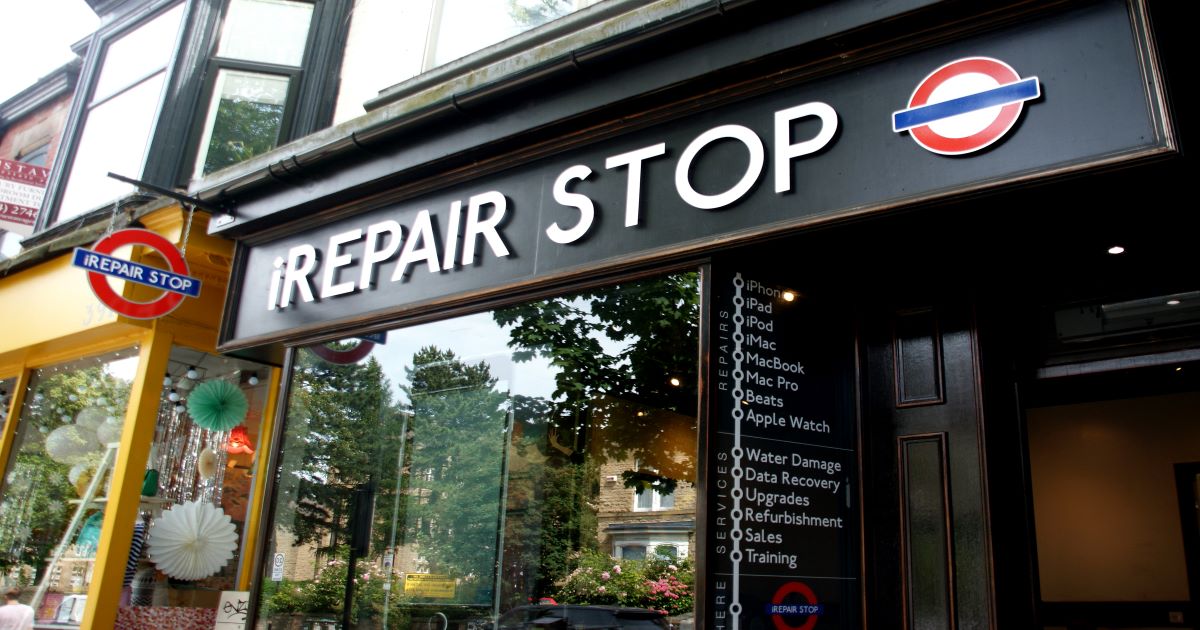 Three Sheffield entrepreneurs have opened a new Apple repair store on Ecclesall Road. iRepair Stop offers Apple certified engineers, diagnostics and repairs, and a commitment to reusing and recycling Apple devices whenever possible. The team is giving fellow Sheffield Digital Members a 10% discount on all services.
iRepair Stop opened in October 2018 on Ecclesall Road, close to Sheffield Hallam's Collegiate Campus. In its prime location, it has quickly become the go-to place for iPhone, iPad and MacBook repairs from the large student community, local residents and visitors from further afield.
The team – which consists of Dave Walker, Cal Lapugean and Damian Teather – want to fill a gap in the market for Apple repairs. Dave comments,
"There are a lot of phone and computer repair companies that advertise Apple repairs but the reality is, they don't all have the qualifications needed to handle expensive Apple devices. It is risky to use them, but on the other hand, the Apple Store can be expensive, time consuming and has limits on what it will repair, and how long for.
"We bridge the gap in that we have an Apple Certified Macintosh Technician, and we deliver honest and free diagnostics, good value for money and fast repairs."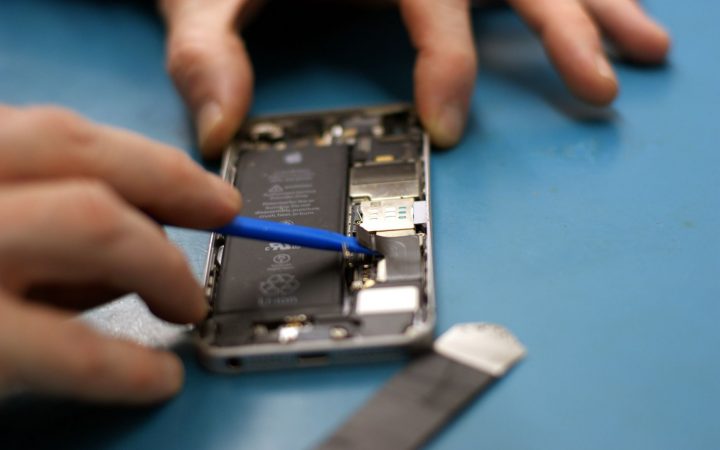 The iRepair Stop team wants to see more people using their Apple devices for longer. Former Genius Bar engineer, Cal, explains,
"The nature of phone contracts means that we've created a throwaway culture and we're always looking to upgrade to the next model. But, Apple makes its devices to last, way beyond the two year lifespan that many phones are given. It is also very difficult to dispose of parts such as the batteries – they cannot be recycled.
"Using devices for longer has environmental benefits, plus it saves people money because contracts can be so much more affordable if you aren't paying for the device."
Services for business
iRepair Stop completes one-off repairs on all Apple devices and also offers support contracts to businesses, which include call outs and on site support. They have recently launched a data recovery service, using specialist equipment to extract data from even the most damaged devices.
The team would like to form collaborations with IT support companies in Sheffield that currently specialise in PC repairs. Dave says,
"A lot of IT companies manage PC estates but don't have the specialist Apple expertise to take on the support and repairs. Teaming up with us could help them to compete for businesses in the creative and digital industries, which often have Apple estates."
Cal is also a skilled trainer across the full range of Apple devices and can deliver one-to-one training courses, either at iRepair Stop or offsite, as well as group sessions at a client's office. Just get in touch with the team to chat about any of these options.
Refurbishing more than just Apple kit
When the team moved into its new premises and started the refurbishment, they came across original features that had been covered by the previous tenants. Tiles dating back to 1880, original wooden floorboards and a large neo-nouveau painting were uncovered.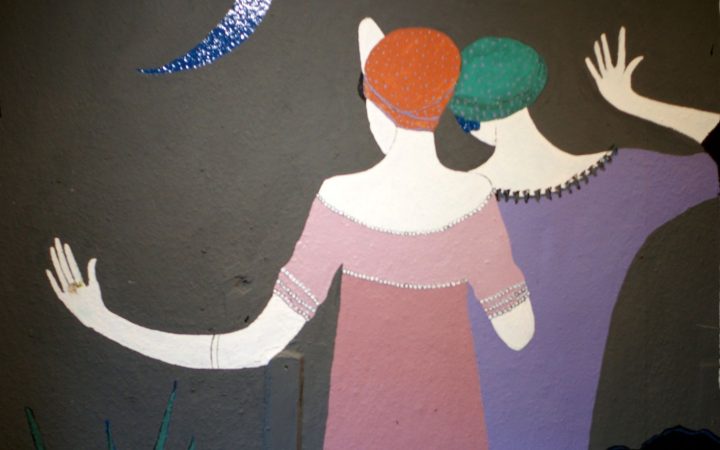 While the team had intended to kit out the shop in contemporary minimalist style, the features they found told a story of the premises' past dating back to 1903, having homed a butcher, a dress shop and a tailor.
Restoring the tiles and the floorboards, and giving the painting pride of place in the shop front, iRepair Stop has a uniquely retro identity, entirely in keeping with the team's ethos of restoration and reuse.
Be sure to chat to Cal about the Victorian tiles which he traced back to the oldest tile manufacturer in the UK, and the artist behind the painting who was also commissioned to paint a mural in Sheffield's Hole in the Road and has since visited the shop to re-sign her original artwork.
10% off all services for Sheffield Digital members
If you are an Individual Member of Sheffield Digital you will receive a 10% discount on all repairs and Company Members will receive the same, up to the value of £1000. On managed services and support contracts, a 10% discount will be applied to the first month. Contact the team now to arrange your repair or visit the website to find out more.