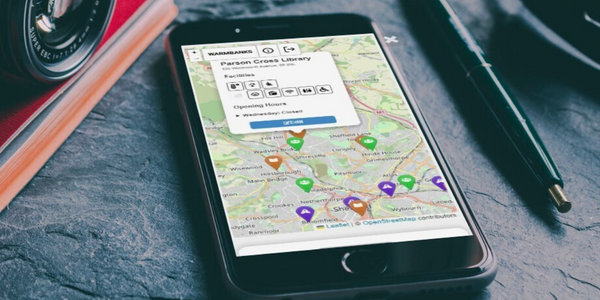 'Warm Banks' are on the rise as the cost of living concerns grow moving into winter. To support people struggling, Alyzande Renard Coach & Mentor at The Developer Academy, and Bradley Ashton, a Developer Academy Alumni have created a brand new, free-to-use 'Warm and Safe' app which will be shared with councils around the UK.
The app will provide people with a list of warm and safe spaces that they can visit to escape from the cold, such as local libraries, museums, charities, and faith groups.
Alyzande said: "We've been working on the app in our spare time for a while now, and to see it come to life is fantastic. The hope is that it takes off in the coming weeks and helps provide those struggling with the cost of living a safety net of warmth during the cold months."
Initially, the map will begin with information on places in Sheffield, but the app will be made available to councils and public bodies enabling them to log safe and warm spaces to build a UK-wide network.
All rooms on the app will have shelter, heating, and seating, and be free to enter. Extra, optional facilities could include the opportunity to buy hot food or a drink, basic children's toys, simple entertainment such as magazines or radio, Wi-Fi, and ideally wheelchair friendly.
Ben Atha from The Developer Academy, who oversaw Alyzande and Bradley's progression through their courses at the Academy, said:
"I'm immensely proud of Alyzande and Bradley for coming up with and making this app. The Developer Academy is a huge believer in using our skills to help others, whether through training them for a new career or creating apps or websites. Everyone at the Academy is extremely excited to see this app take off in the coming weeks and help as many people as possible."
The 'Warm and Safe' app is free and available to download onto your phone from the Apple App Store, Google Play or Samsung Galaxy App Store