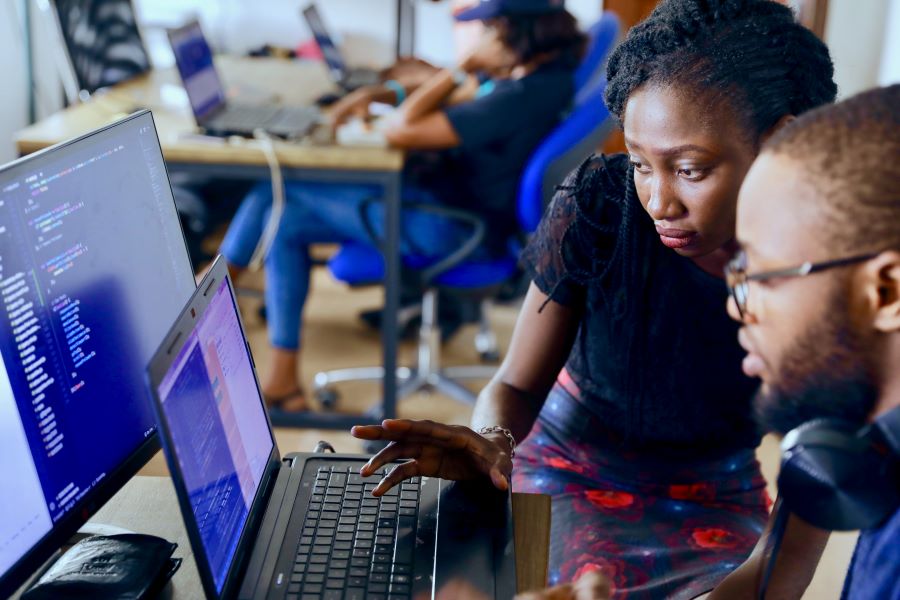 Manchester Digital's influential annual skills audit is being rolled out nationwide, in collaboration with the Institute of Coding and The UK Tech Cluster Group. By taking part in this survey, businesses and individuals will help us to gain an accurate picture of the skills landscape of South Yorkshire's tech sector and how we compare with the wider region and the country as a whole. The information will help shape our ask of policy makers and the work we do with education and industry as well as support the ecosystem to be more progressive, inclusive and diverse.
We're asking businesses, freelancers, individuals and students in South Yorkshire to complete a 10-minute survey to provide us with important information on our sector, the people working in it and the future skills demands that are emerging. We are also asking businesses to share insight about the challenges they are facing and the impacts of COVID-19, to help shape local and national policy and priorities.
Being part of the national survey will help us understand success stories from other regions, and identify opportunities and initiatives which we can bring into South Yorkshire to strengthen our work. And of course, we are keen to share the successes and innovations from this region to inspire others in the UK.
Insight from businesses
The survey also asks businesses to share insight on how things are going at the moment. This will take a little longer to complete but it's vital that we understand more about how the businesses in our region are performing, the challenges they face and the impacts of COVID-19.
When published, this important research will inform the policy of businesses, government and regional and national stakeholders trying to understand emerging trends, and prioritise the most pressing issues.
The survey is anonymous, and any sensitive information you provide will not be recorded against your company.
The results of the survey will be released in early 2021, including a full report on the sector in Yorkshire and access to the national report. This will help us to understand how our region compares to the rest of the UK and to learn from other areas in order to become even stronger.
[button url="https://www.surveygizmo.eu/s3/90248607/skills21yh" style="darkred"]Take the survey now[/button]
Thank you!
We appreciate your support by taking part in this survey and we will share more information about the reports when they are published next year.