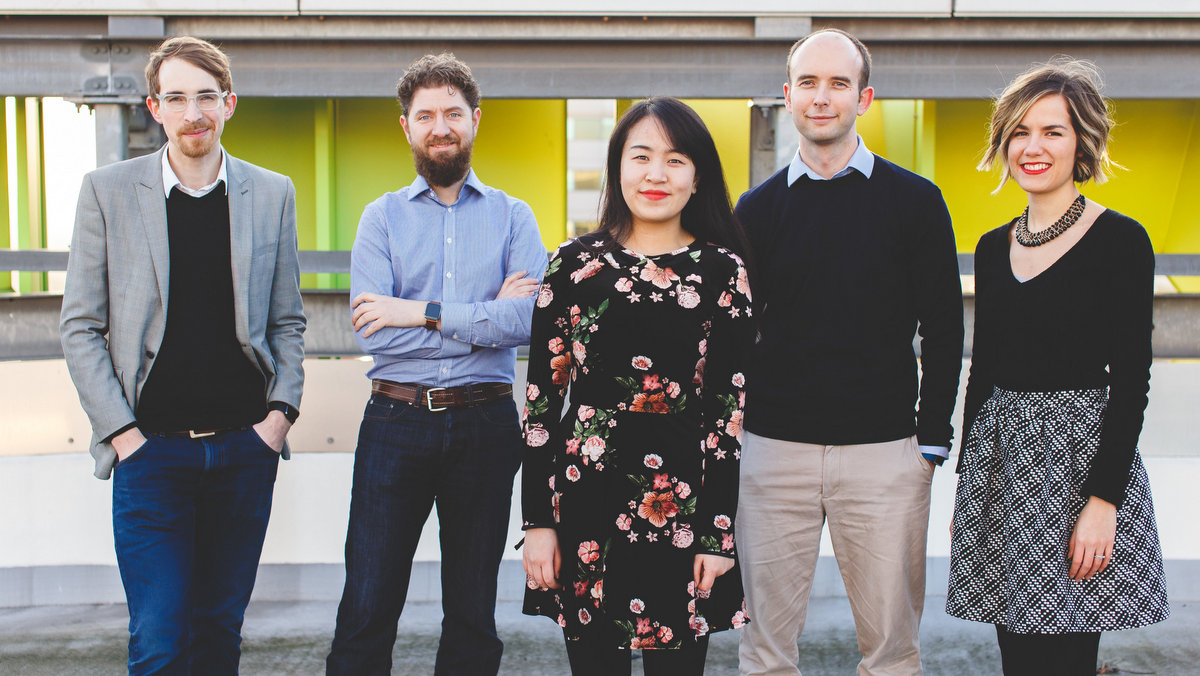 Appt, a digital agency specialising in the design and development of bespoke mobile and web based apps, is opening a new office in Kunming, China. Their mission is to help companies navigate the complex differences between the digital landscapes of China and the West.
Chinese developer Yingzhu (Joy) Quan, a Sheffield University graduate, will be returning to China in February 2017 to head up the new office. She is an experienced developer with a detailed understanding of digital practices in both the UK and China, and it is this knowledge which is going to enable Appt China to help UK companies looking to establish a digital presence in China. Similarly, the Appt China office will be well positioned to provide web and app development services to Chinese companies looking to connect with a Western market.
"It all started over a coffee with Joy. She was lamenting about having to move back to China and leave Appt," recounts Appt director Anna Bollinger. "Somehow we came up with the wild idea of her going back to open up an Appt office in China 84b03al. That way she could remain part of Appt. The other three directors weren't convinced at first, but we began to do some research and found that there was a big gap in the market for digital agencies who could help Western companies to reach a Chinese audience and vice-versa. We are excited to take some of the cutting-edge technique and practices that we use and introduce them to a Chinese market."
What followed was a lengthy process of talking to different advisers, including Sheffield City Region and China British Business Council. Through this, Appt heard about a Trade Mission to China organised by Liverpool City Region. At the last minute Neill Birchenall, fellow Appt director, managed to squeeze on to the trip. He reflects, ''When we visited Kunming it became clear how great the opportunities for businesses like Appt are in China. As many of our own cities in the UK have experienced, a once great manufacturing industry is in transition, creating a need for digital and creative services to come in and take their place. The Chinese government are very keen to grow trade with the UK, and offer many incentives to technology companies looking to expand into China. We are excited to be offering more than just an off-shoring service to take advantage of the lower wage costs in Kunming and can't wait to start to do business with local companies in China as well, helping them to improve their digital presence in the West."
With the vision in place, the process of sorting out the logistics of opening a new office began. "This was definitely the biggest challenge," comments Jon Bollinger, who founded the company with Anna in 2013. "While business is surprisingly similar between the UK and China, the culture and the people are very different. It's taken a lot of work to take our skills and the lessons we've learned and adapt them to a new culture and continent. Having Joy on board was a huge help; being from Kunming she understands the Chinese context much better than we ever could. We also hired an adviser in China who helped us with a lot of the logistics such as securing an office space and setting up bank accounts. It was a lot to put in place, but we have been amazed by the scale of the opportunities for us in China."
The new office will launch just after the Chinese New Year celebrations. Appt are excited to see what 'hatches' for them during the Year of the Rooster!