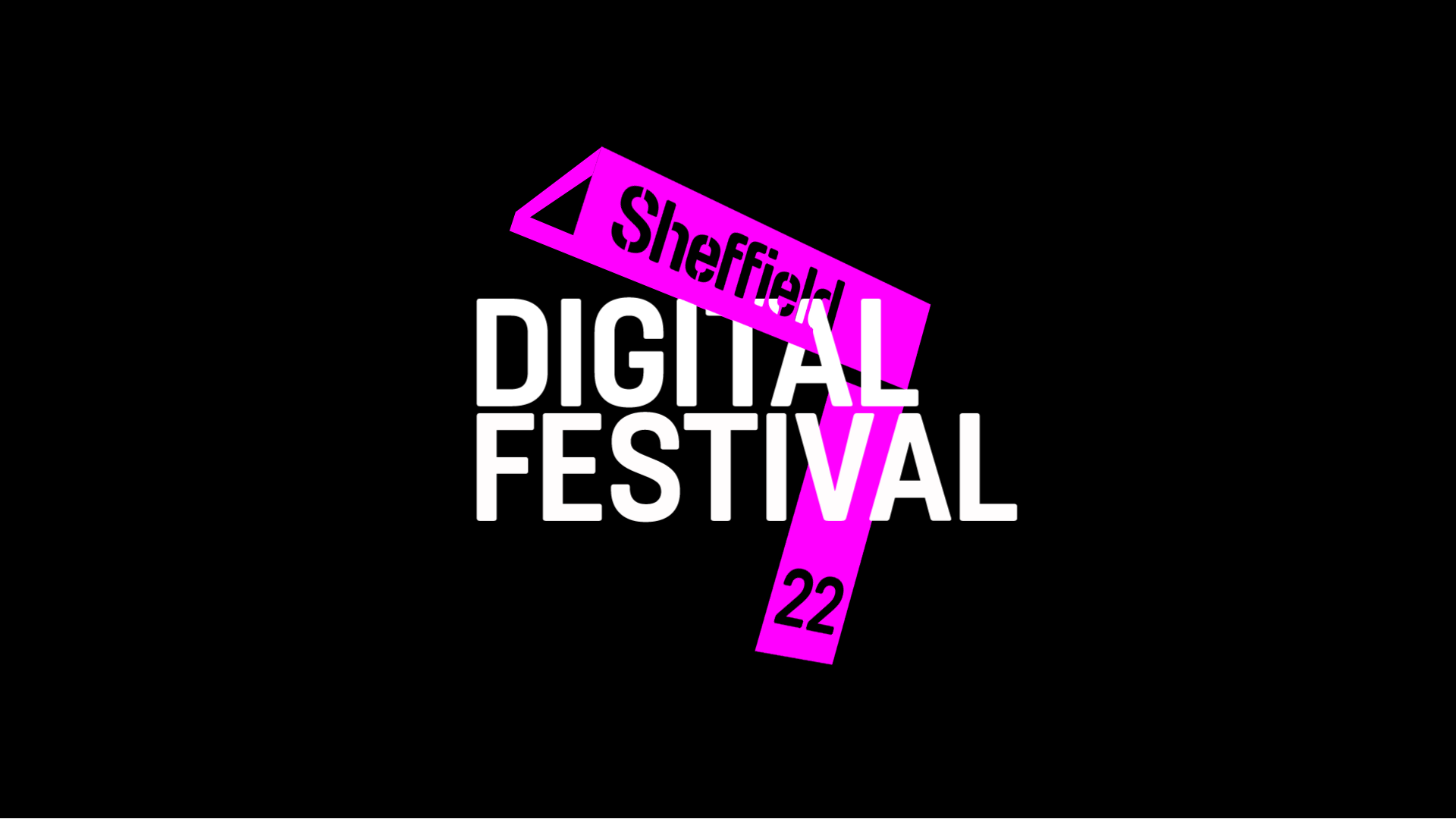 It's not long now until the Sheffield Digital Festival returns – in real life! – and there are lots of exciting developments to get up to date on. The Festival runs from the 9th to the 13th of May, with a half day "Main Event" conference on Thursday 12th. The Main Event takes place at the Showroom Cinema, with exhibitors in the Creative Lounge next door at the Workstation.
Main Event speaker announcements
Focusing in on the Festival themes of Decarbonisation, Health, and Culture & Heritage, we can now announce that our main event speakers will include:
Neha Seghal, a data science expert and senior lecturer at Sheffield Hallam University. Neha will be talking about her work with natural language processing and data analytics to track energy usage in our city, and how that data can be used to improve energy efficiency.
Claire Mead, Programme & Collections Manager for the National Videogame Museum, who will be talking about the Animal Crossing Diaries, the National Videogame Museum's digital collecting project and online exhibition. She will share how this project presented the stories of players of the game Animal Crossing: New Horizons during the pandemic, engaging with a wide range of experiences – locally and internationally.
We'll also be hearing about a collaboration between two Sheffield companies that is helping to bring one of our region's biggest heritage sites, Wentworth Woodhouse, back to life; getting a round-up of the health tech start-ups being nurtured by Sheffield's two health-tech accelerators, and listening in to a panel discussion led by Sheffield's very own smart cities expert, Chris Dymond.
There will also be plenty of time for chatting, meeting new people and discovering what's on offer in the exhibition. Plus, there'll be a chance to socialise and play some games at the end of the day down at the wonderful National Videogame Museum.
Tickets for the Main Event are free and are available now. The event runs from 1pm to 5pm (registration and exhibition from 11:30am), with the after party from 5pm to 6:30pm.
Fringe events
As well as the Main Event, the Festival offers a whole week of interesting, informative and inspirational Fringe events, put on by different companies and organisations from across the digital community. The event calendar is filling up fast, so take a look and register now for the ones that you'd like to attend. There's everything from the launch of a world first robotic metalworking platform to an in indepth look at freight train data. There's also a whole series of events from the Digital Innovation for Growth programme, covering AI, IoT in health, computer vision and much more. With new events being added every day, there's bound to be something new for you to discover or learn about.
There's still time to add your own Fringe event too – if you need help with your idea or with finding a venue, contact the Festival team.
Thank you to our sponsors
The Digital Festival couldn't happen without support from our sponsors, so we'd like to say another big thank you to EyUp, BJSS, Business Sheffield, Sheffield Hallam University, Showroom Workstation and the National Videogame Museum.
It's going to be an amazing week – we look forward to seeing you there!