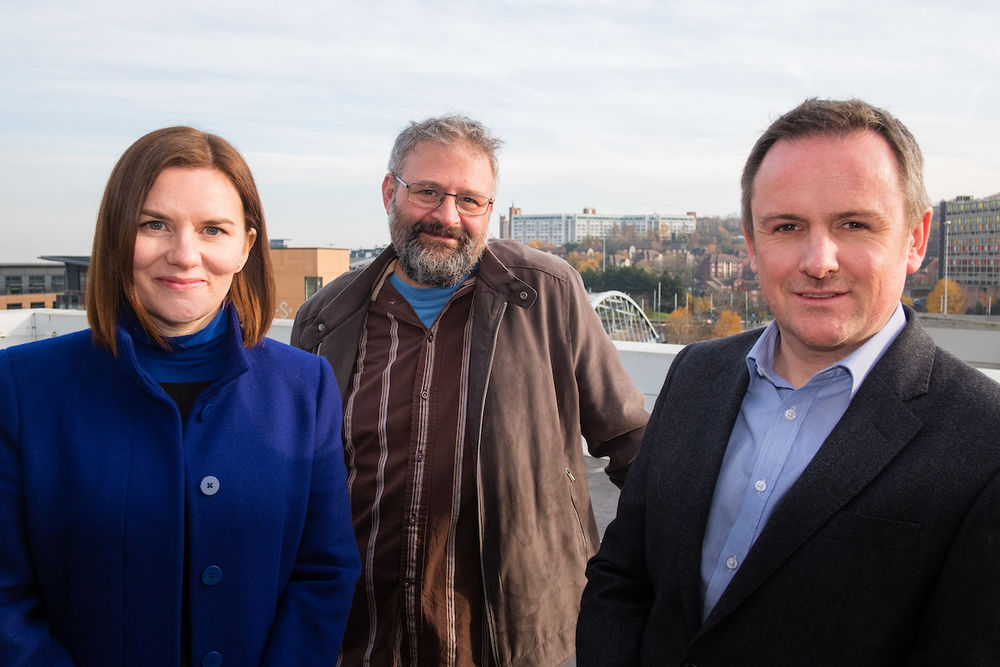 Keebles LLP was established in Sheffield over 200 years ago and now has more than 200 employees, 27 partners and offices in Sheffield, Doncaster and Leeds. The firm's commercial division takes a sector-based approach, with the creative and digital industries making up one of its specialist areas. We are delighted to welcome Keebles to Sheffield Digital as an Associate Sponsor and we caught up with Partner and head of the firm's Corporate Team, Matt Ainsworth to find out more.
As one of Sheffield's longest established full-service law firms, Keebles has served the creative and digital industries for many years and has a varied client base that includes IT providers, graphic designers, games developers, media companies and software developers.
The firm has joined Sheffield Digital to help it engage with and learn about the sector, something that is vital to offering a relevant and valuable service to clients. Matt explains,
"It's important for us to gain hands-on experience of the sectors that we work in, so that we properly understand the challenges and current issues facing our clients.
"Whilst we are well established in the creative and digital industries, we know that technology is fast moving and there is lots to learn from the Sheffield Digital community. We want to be part of it to help us improve and to stay relevant."

Keebles' client base ranges from freelancers and small agencies, through to large companies in the creative and digital industries. Services include creating legal and funding structures, ensuring that commercial contracts and legal agreements are in place, protecting Intellectual Property (IP) and helping businesses to comply with the GDPR.
The firm has witnessed the growth of the technology sector in Sheffield and is excited at the prospect of the city being recognised nationally as a hub for tech companies. However, Matt has seen companies struggle to develop in Sheffield. He says,
"The digital industries in Sheffield definitely have momentum, but there are challenges in setting up and running a business here, such as accessing the right people and investment. This is far more problematic than it is in London, for example.
"We want to do our bit to develop Sheffield as a hub for technology businesses. We are right here on the doorstep, with lots of experience in helping companies to grow, ensuring they have the right structure and their assets are protected."
Matt and his team will be attending events and are keen to meet Sheffield Digital members to find out more about them, and what help and support they would benefit from. Matt continues,
"This is a hugely exciting time for the digital and technology sectors in the region and Sheffield is establishing itself as a real centre of excellence in the industry. We are looking forward to getting involved, meeting key stakeholders and businesses and furthering our contribution to this exciting community."
We are really pleased to have Keebles on board and are looking forward to seeing and hearing more from them!
You can find out more about Keebles in their Sponsor Spotlight and you can visit the website or you can stay up to date with the firm on Twitter and LinkedIn.
Photo caption: L-R Keebles' Legal Director Carys Thompson, Sheffield Digital Co-
Founder and Director Chris Dymond, Keebles' Head of Corporate and Commercial, Matt Ainsworth