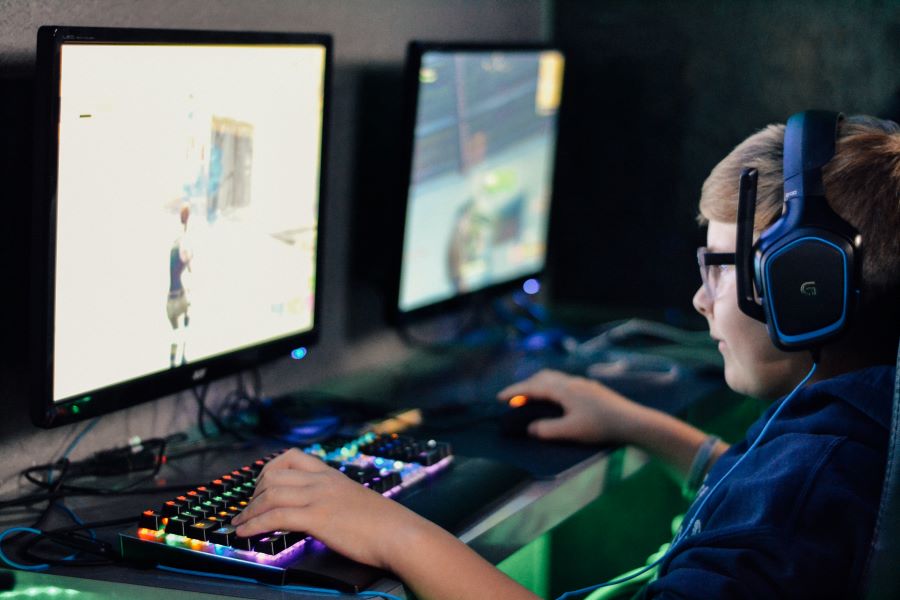 Cyber Choices is a police-led programme that works with young people typically aged between 11 and 18 who have committed, or are at risk of committing, a low-level cyber crime offence. As well as raising awareness of the Computer Misuse Act to prevent young people from offending, the programme educates and supports them towards using their skills in a legal way, working towards qualifications and securing a career in the digital industries. The programme, which is coordinated by the National Crime Agency and delivered locally by the Yorkshire and Humber Regional Cyber Crime Unit and South Yorkshire's Cyber Choices team, wants to connect with local businesses and organisations to help deliver this important work. By teaming up with local businesses, the team wants to provide real industry exposure as well as connecting digitally smart young people with potential future employers.
The Cyber Choices network was created to help young people make informed choices and to use their cyber skills in a legal way. Its work is delivered under two main strands, the first being to raise awareness of the Computer Misuse Act by delivering talks and presentations in schools and community settings. This helps to prevent young people from committing an offence by highlighting the ways in which they can, often inadvertently, stray on to the wrong side of the law.

Secondly, the Cyber Choices team also works directly with juveniles who are referred to the programme. Typically aged 11-18, these young people will either have committed a low-level offence or are likely to do so. DC Steven Swinscoe, Cyber Prevent Regional Coordinator from the Yorkshire and Humber Cyber Crime Unit, explains,
"The young people who come to our attention are often very interested in things like coding, online activities and gaming. What we find is that sometimes they'll stray into committing offences under the Computer Misuse Act, but they are not aware of it. So, we are trying to get the word out as much as we can about the dangers of stepping on to the wrong side of law."
Steven works with all four Yorkshire and Humber Police forces to deliver Cyber Choices at a local level, identifying projects and private organisations that want to engage with the programme. Young people on the scheme are introduced to platforms like Immersive Labs – where they can develop their cyber skills and work towards a qualification in a fun and engaging way.
Steven and his colleagues recognise that the young people they work with have the skills and potential to pursue successful careers in cyber security, and other areas of computing. They aren't, he says, setting out to break the law.
He comments,
"A typical example of the juveniles we work with is a kid at school or college who has taken down the network using DDoS (Distributed Denial of Service) and it's done for the challenge and to test out the skills they are self-teaching, to see if they can do it. There's no intent to become a criminal, harm anyone or gain monetary reward."
The programme is designed to intervene before a more serious offence is committed and, in doing so, it can transform a young person's prospects. Steven continues,
"The children we come into contact with are often quite shy and can be neurodiverse, they might be under privileged or not at the forefront of their classes, because of their shyness. They are often children that are teaching themselves online and parents probably don't know the warning signs to look out for. The earlier we can intervene, the greater the impact we can have overall."
He adds,
"They are often very surprised at the amount you can earn in these sectors, especially if you become highly skilled. We're talking about far above the national average in terms of wages. It's like seeing a little match being lit up underneath them when they realise that what they are learning in their bedrooms can actually be taken and used as something that will legitimately earn them money."
Interested?
South Yorkshire is an area where the programme wants to 'reboot the connection' between cyber law enforcement and the digital industries, to help young people and to help plug the cyber skills gaps. Steven explains,
"We really want to work with anyone that is interested in what we do, and not just cyber security companies; the wider digital industries can all help us to widen the scope of what we offer. We'd like to look into joint ventures with companies, offering workshops where staff talk to the groups, perhaps offering skill-based activities and challenges so that children can learn about the law and see how it is applied. We use these days to engage with parents too, who are often in attendance and can be incorporated into the learning experience.
"Any business that would be willing to enhance our knowledge or capability of providing gamified platforms – which are always a huge hit, with many of our target audience being quite heavily invested in gaming – to incorporate learning around the the ethical use of cyber skills, would be immensely helpful."
If you have gaps to fill within your organisation, Steven believes the Cyber Choices programme can help to find the region's best talent. He says,
"If you want talented, highly skilled young people with real aptitude for this kind of thing, we are almost like a talent spotting agency!"
The Cyber Choices team is open to having informal conversations with any business or organisation that is interested in working with them and contributing to this work. You can get in touch by emailing Steven on steven.swinscoe@yhrocu.pnn.police.uk and you can find out more about Cyber Choices on the website. Steven will be joining us on the Sheffield Digital Podcast to tell us more about Cyber Choices, so keep an eye out for that episode, coming soon!