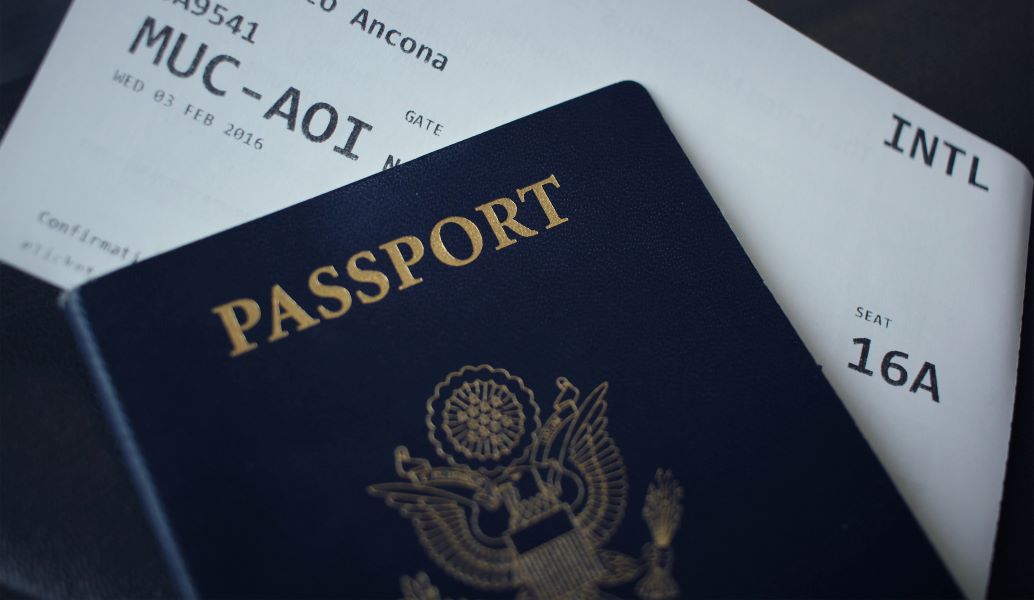 The rules governing the new relationship between the EU and UK came into effect on 1 January 2021. This includes a new Immigration System, which dictates who can come to the UK to work and replaces the freedom of movement rules that the UK previously subscribed to. If you have plans to employ people from outside of the UK, or if you are from an EU country and hoping to work in or set up your business in the UK's digital tech sector, there are some important details you need to understand. In this guest blog, Laurence Keir-Thomas, a Senior Associate, and Abbeygail Harmsworth, a paralegal, at Fragomen Sheffield, explain the new laws and provide some useful examples for the digital industries.

Most people would agree that the end of 2020 came as a welcome relief, but the start of 2021 is already bringing its own challenges in the immigration world, underscored by the much-anticipated overhaul of the UK's immigration system.
The headline news is that freedom of movement has now ended for new arrivals to the UK from the EU. Individuals who arrived before 1 January 2021, or can prove they have spent time in the UK in the six months up to 31 December 2020, have until the end of June 2021 to apply under the EU settlement scheme, if they haven't already done this. It is a quick and straightforward application that is made via a phone app and can be done either in the UK or from overseas, although there have been some reports that it is more difficult to use outside of the EU.
Applicants are then granted pre-settled or settled status, depending on how long they have been in the UK. Those granted pre-settled status can work in the UK freely for up to five years before switching to settled status. Those granted settled status have the right to work indefinitely, as long as they don't break the residence requirements during the 5 year qualifying period.
What this means in practice: a points-based system and Skilled Worker visas
The long-standing distinction between the way the UK welcomed EU and non-EU nationals is gone. In its place is a revamped points-based system. If you are looking to hire new talent from outside the UK and Ireland (note that Irish nationals are exempt from these changes) and the candidate doesn't have a family link to the UK, or is not a recent graduate from a UK university, they will need a Skilled Worker visa.
So, if you are a games studio looking for your next technical artist, and you've always recruited from the Spanish market, you'll have to think about immigration a lot more than you have done previously. You'll also need to pay a significant amount in Government fees. On the flip side, if you expand your search region, you'll find it easier to hire from other non-EU markets, such as Canada, than before.
To qualify for this visa, an applicant must score 70 points. This breaks down to 50 points for mandatory criteria and 20 points for "tradeable" criteria.
Mandatory points
1. Approved sponsor: The business needs to be approved by the Home Office to hire non-UK or Irish nationals. This approval takes the form of a sponsor licence. Getting a sponsor licence requires some detailed preparation, including collating supporting documentation and preparing an online application form. Once the online submission is complete and the fee is paid (currently £1476 for medium and large companies and £536 for small businesses) a decision should be made around four weeks later.
You're usually a small sponsor if two of the following apply:
your annual turnover is £10.2 million or less
your total assets are worth £5.1 million or less
you have 50 employees or fewer.
2. Skilled role: A positive of the new system is a reduction in the skill level traditionally needed for sponsorship down to RQF Level 3 (approximately A-level skilled occupations). Whilst the majority of roles in the digital sector were already at the required skill level, this change does open visa sponsorship for IT operations technicians and user support technicians.
3. English language: The candidate needs to prove he or she can speak English to Level B1 of the Common European Framework. At this level, students are beyond the basics but they are still not able to work or study exclusively in English. Typically, this is met through holding a degree taught in English or passing a Home Office-approved English test.
Tradeable points
If the candidate can score 50 points, he or she then needs to score 20 points under the tradeable points section. This can be a complex calculation with several routes available. Thankfully, the digital sector is well placed to meet these requirements.
The vast majority of IT or digital roles are currently listed on the UK's Shortage Occupation List. As a result, roles need to meet lower minimum salary thresholds. For example, a business wants to hire a software developer from Germany; the role will fall under occupation code 2136 (currently on the shortage list). Consequently, the minimum salary for visa sponsorship will be £26,640 a year, based on a 39-hour week. This is lower than the £33,300 that would be required if the role was not on the shortage list.
Entrepreneurs
If you are an EU national looking to the UK as a place to start and grow your business, the best option for now is likely to be the UK's Global Talent visa. To qualify you'll need an endorsement from Tech Nation (who will review your academic background, letters of recommendation, and achievements in the sector. If successful, it'll be a straightforward process to secure a five-year work visa and a pathway to permanent residence in the UK.
In addition, later this year the Government will be publishing further details on the new Highly Skilled Worker visa. This will permit those with relevant skills and experience to come to the UK without a job offer.
Points to consider
If you're in business in the digital sector, you'll need to consider, if you haven't already:
Where does your talent come from? Do you recruit from the EU and if so, will you be able to continue doing so?
Do you need a sponsor licence? Getting one can take some time and needs to be done carefully.
How much do you need to budget for this? Unlike with freedom of movement, sponsoring employers will have to pay fees for Certificates of Sponsorship (£199) and the Immigration Skills Charge (up to £1000 per year for each candidate). You'll also have to decide if you are going to help candidates with the application fees they will need to pay.
If you want to discuss any of the points above please contact us at Sheffieldinfo@fragomen.com.