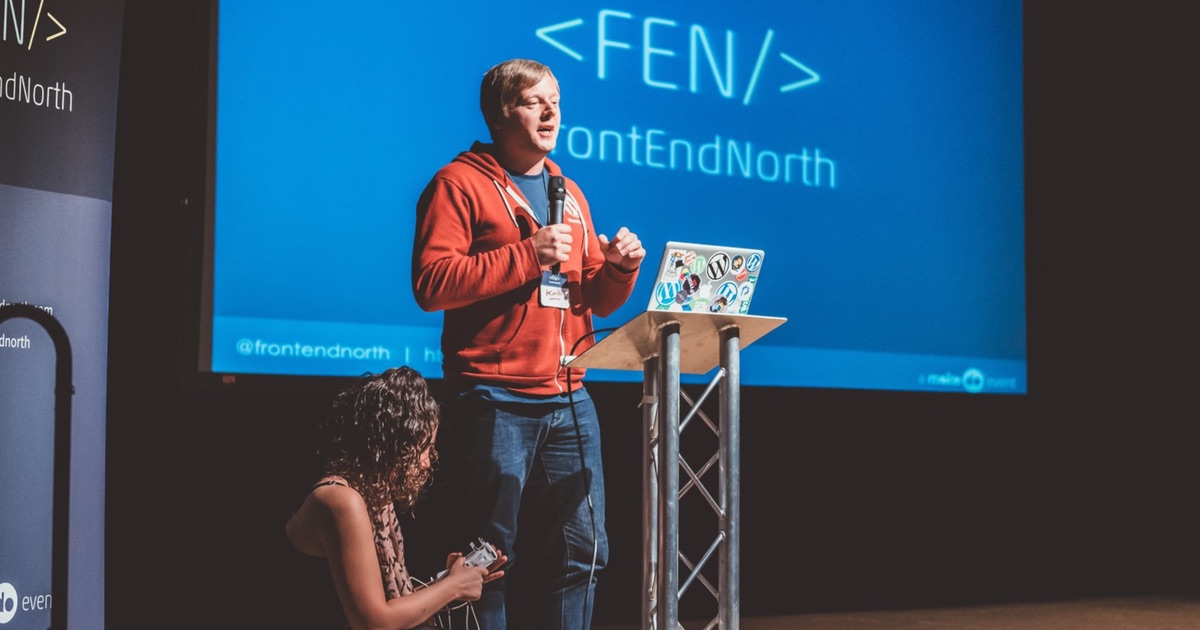 FrontEndNorth is coming back to Sheffield City Hall on 19 January 2018. Last year saw 200 people attend the conference and it went down so well that Make Do, the organisers, are making it a bi-annual event. If you are a front end developer, interested in web design or just want to get up to speed on something new, you might want to grab a ticket now.
What to expect
FrontEndNorth is a one-day event focused on delivering practical, hands-on knowledge from industry leaders and up-and-coming talent. As an attendee, the idea is for you to leave the conference with a load of ideas and practical information that you can use in your work or your studies.
There were 14 speakers at the previous FrontEndNorth. In January, you can expect more top speakers from a range of industries. There will also be TED-style lightning talks throughout the day. The full programme and speaker line up will be announced in the autumn.
Here's what Kimb Jones, managing director at Make Do, has to say:
"The north of England, and particularly Sheffield, has a rapidly growing digital economy. Front End North was set up to help the web and digital community in the North of England to thrive.
"It's all about collaboration and that's something we're seeing a lot of in Sheffield. It's a very exciting time to be working in tech."
We couldn't agree more and we think it's great news that Sheffield will be hosting FrontEndNorth for a second time. We'll no doubt be shouting about the conference more as the date gets closer.
Sponsor FrontEndNorth 2018
To make FrontEndNorth happen, it needs sponsors.
They have three packages available, depending on what you want and how much you can afford. Either way, supporting this event will be an excellent way to raise your profile with designers, developers and students.
If that sounds good and you want to get behind a great tech conference in Sheffield, visit the sponsorship page of the FrontEndNorth website.