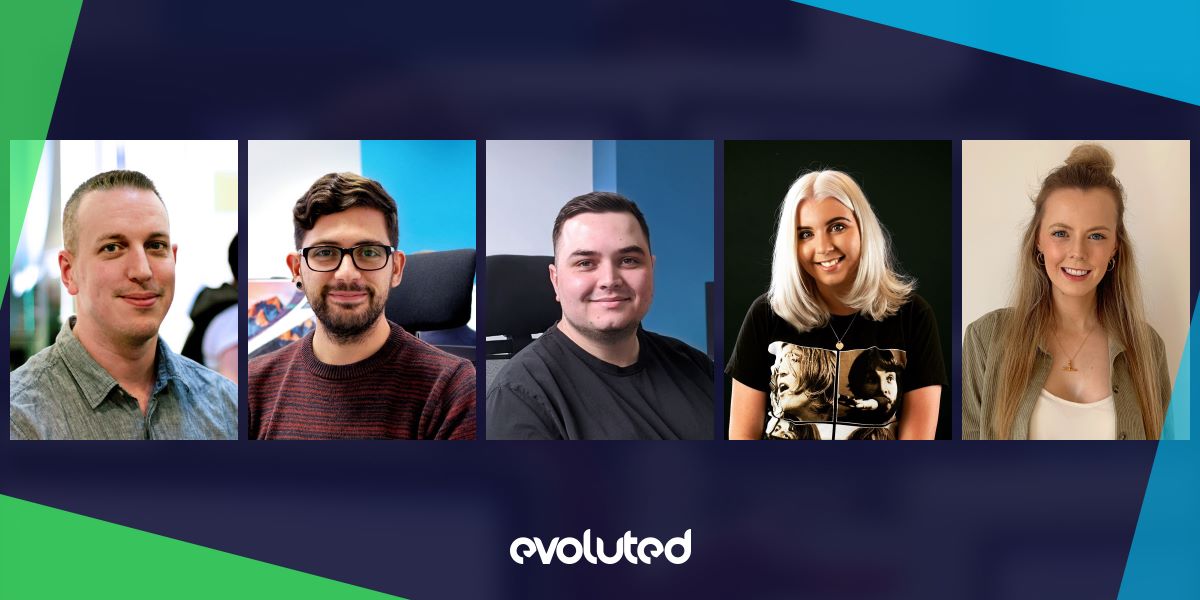 Sheffield-based digital agency Evoluted kicked off 2021 by signing £1 million in new business and has this month welcomed a new Head of Paid Media. These exciting developments are part of Evoluted's ambitious growth strategy for 2021, which they hope will secure them a place as one the UK's leading full-service digital agencies. Here are some more details from the press release about the new contracts, the newest recruit, and more opportunities to join team Evoluted.
After overcoming the challenges felt through the industry and beyond in 2020, Evoluted is excited by its strong start to the year. The client wins are two long-term retainer contracts with Mountain Boot Co, a distributor of outdoor brands, and Talasey, a UK supplier of landscaping products and solutions. Both companies have partnered with Evoluted to deliver digital services including web development, SEO, content marketing, and digital PR.
New faces support Evoluted's growth plans
Ash Young, Managing Director at Evoluted, said: "They are really exciting clients to bring on board, alongside a range of other clients that have already signed with us in 2021. These accounts allow us to support our explosive plans for this year, enabling us to create new roles within the team and make senior hires."
Last year, Evoluted welcomed Declan Reilly as Head of SEO and in January hired Laura Rowley as Content Marketing Manager. This month, Becky Carré has joined the team as Head of Paid Media.
All three will be working closely with Head of Marketing, Giorgio Cassella, and the wider team to set results-driven strategies for both Mountain Boot Co. and Talasey, and are part of the continued investment into the team's resources as a full-service digital agency.
Sheffield DM meetup returns
The Sheffield DM meetup, run by Evoluted, is now back for 2021 after a hiatus, with a slightly different format. The digital marketing meetup now comes in shorter sessions, delivering bitesize chunks of digital marketing knowhow that attendees can enjoy over lunch.
Of Evoluted's plans for the future, Ash Young, said: "2021 is set to be a huge year for Evoluted, we're further securing our position as one of the leading full-service digital agencies in the country and are looking forward to welcoming more new clients and staff.
"For those in the marketing world looking to step up to their next challenge, we are currently hiring remotely across the UK for a number of roles. You can find more details on our website and in the months to come as we grow further."