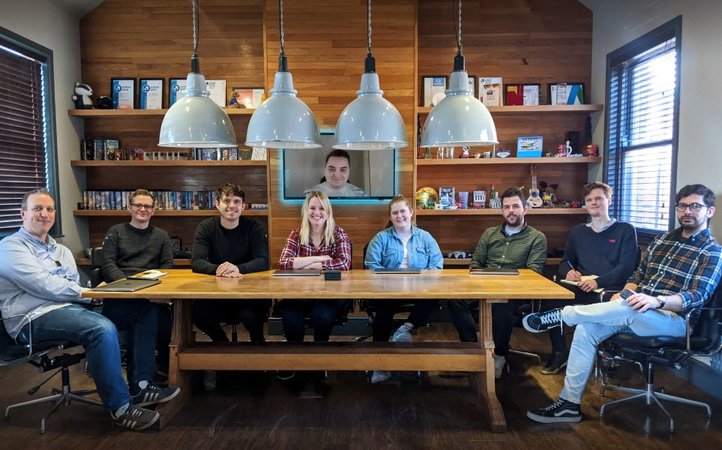 Sheffield Digital member Evoluted, has boosted its digital marketing team by appointing a new Head of SEO and a Junior Account Manager. The digital agency has welcomed Declan Reilly and Joe Dickinson who, due to the current circumstances, have both started their new jobs whilst working at home. Here are some more details from Evoluted about the new appointments, and we also caught up with SEO expert Declan to get his perspective on starting a new role amid the Covid-19 pandemic.
Declan Reilly joins the digital agency – which is sponsor of the Sheffield DM meet-up – with eight years of SEO experience, having begun his career aged 17 as an apprentice. He is responsible for leading Evoluted's organic search performance services and has already begun to share his knowledge, helping businesses understand how to approach SEO in a COVID-19 world.
He is joined, albeit virtually for the time being, by Joe Dickinson who brings experience of having started a business to his new role as Junior Account Manager. Joe spotted an opportunity to grow and develop at Evoluted, he explains:
"My first choice was Evoluted from the day I had the interview. I wanted to work for a company that saw me as an investment and were willing to support my development and offer me the opportunity to progress through the company."
Evoluted's Managing Director Ash Young said:
"I'm delighted to welcome Declan and Joe on board. In Dec, we're getting one of Sheffield's most experienced search professionals and I'm excited for him to share his ideas and improve our search processes.
"In his relatively short career to date, Joe has also achieved a great deal too. Setting up a business at a young age is no mean feat and his willingness to develop further will only bode well for Evoluted moving forward."
Starting a new role amid a global pandemic
Starting a new job at the best of times is a big deal. It's exciting but also stressful and there's a lot to take onboard in those early days. So, what on earth does this look like during the Covid-19 outbreak, when we're in lockdown and unable to physically go to a new workplace or meet new colleagues?
Declan says that in the first couple of weeks, regular contact with the team in both a professional and personal capacity, helped him to find his feet. He explains,
"I had plenty of calls with the MD and Head of Marketing which really helped to kick things off from a work perspective. Getting to know the team socially is also important, of course. Fortunately for me Evoluted have been organising regular social drinks (via Google Hangouts) every week or so in an evening. The marketing team here is quite a tight knit group and we have daily video catch-ups which has really helped too."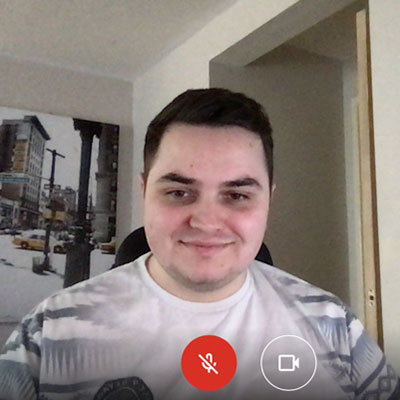 Whilst he's missed having others around him to ask questions and bounce ideas off, Declan advises anyone in a similar situation to take advantage of any opportunity that will give you insight into the team and how things work.
"Don't be shy about jumping on a video call with your colleagues to get to know how they work and to learn about a particular piece of work or client. Getting that additional context really helps."
Declan also emphasises the importance of being mindful of working hours. He continues,
"Be extra careful about leaving work at work (even though it's at home – you know what I mean!). When at home it can be tempting to put extra hours in to try to impress in a new role, but this will likely lead to tiredness. Breaks are still very important!"
Congratulations to Declan and Joe on their new roles and we're really pleased that Evoluted is growing and continuing to operate successfully. You can read more about both new hires in this blog post and you can stay up to date with Evoluted by following the company on Twitter.