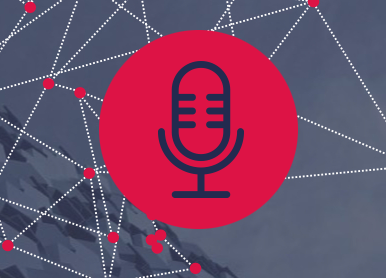 Download the mp3 file
Subscribe in iTunes
Subscribe to the RSS feed
In episode 65 of the Sheffield Digital Podcast we speak to Dean Sadler, founder and CEO of TribePad about his plans to make the company climate positive. Plus there's the usual round up of news, events and exciting information.
In the first part of the episode, we speak to Dean about some of the data captured by TribePad recruitment software over the last six months. Having spoken to Commercial Director, Neil Armstrong at the start of the pandemic, it was interesting to hear the state of play now.
We then went on to talk to Dean about what it means in practice to try and make a company climate positive. He shares some of the things he and the TribePad team have done to offset their carbon impact, which includes planting trees ("you can never have enough trees").
In the second half of the show, Mel and Chris share some of their usual updates from the city's digital sector, including:
the Sheffield City Region Strategic Economic Plan (SEP)
getting behind the Kickstart Job Creation fund
the Tech Nation Growth programmes
the National Digital Skills Audit
Sheffield Digital Festival news.
Don't forget, you can always join the Sheffield Digital Slack community or email info@sheffield.digital to get in touch and share your thoughts.
Subscribe to the show
If you'd like to have new episodes of the show appear right in your podcast player, you can subscribe via our page on Apple Podcasts or search for us in your podcast app of choice!
Notes and links
Every episode comes with a list of links to all of the various people, companies and topics that we reference.
Did I miss something you're looking for? Just get in touch and let me know.
Join the conversation
We're really keen to get your feedback on the podcast. You can share your thoughts with us on Twitter or on the channel in the Sheffield Digital Slack community.
Thank you for the music
Thanks to Alex Mclean – aka Yaxu – for the show's intro music, licensed under CC BY-SA 3.0.