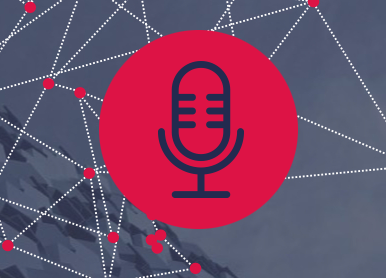 Download the mp3 file
Subscribe in iTunes
Subscribe to the RSS feed
Episode 41 of the Sheffield Digital Podcast is out in the wild and contains an announcement – that we're taking on ownership of the Open Tech Calendar. This is a chance for you to hear Chris explain how this all came about and why we think Sheffield Digital can take the project forward.
Since Sheffield Digital started, the Open Tech Calendar, which was created by James Baster of JMB Technologies, has been the glue that's held our own events calendar together. It's open source, open data and shall remain so as we look to build on the platform and encourage more and more people to use it.
As I say, best thing to do is listen to the episode and hear the hows, whys and wherefores directly from Chris. After that, we discuss other exciting topics, including:
the Sheffield Digital Quarterly Briefing publication
Mel's experience judging the Top Tech: Yorkshire competition
the careers fair at University of Sheffield
Mel meeting the new Head of Digital at Barnsley College.
Feel free to send feedback to info@sheffield.digital if you have any thoughts or suggestions. We're all ears!
Thanks to Rebel Base Media
This episode was recorded at Rebel Base Media in their new podcasting studio based at Sheffield Technology Parks . The studio is fantastic and has all the gear you need to produce a properly professional podcast. They also offer podcasting advice and you can even rent a mobile studio for recording in the field.
Subscribe to the show
If you'd like to have new episodes of the show appear right in your podcast player, you can subscribe via our page on Apple Podcasts or search for us in your podcast app of choice!
Notes and links
Every episode comes with a list of links to all of the various people, companies and topics that we reference. Here is that list for episode 38.
Did I miss something you're looking for? Just get in touch and let me know.
Join the conversation
We're really keen to get your feedback on the podcast. You can share your thoughts with us on Twitter or on the channel in the Sheffield Digital Slack community.
Thank you for the music
Thanks again to Alex Mclean – aka Yaxu – for the show's intro music, licensed under CC BY-SA 3.0.