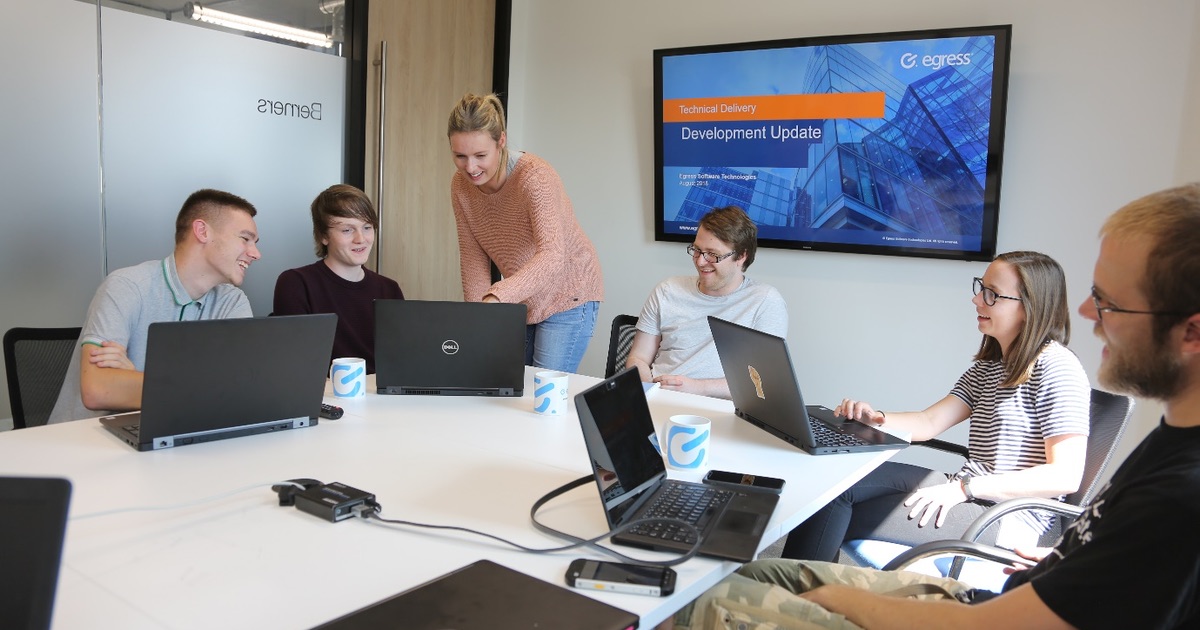 We're delighted to announce that Egress Software Technologies is the latest large tech company in Sheffield to show their support for Sheffield Digital by becoming a company member. Head of Technical Delivery, Liz Moore answered a few questions for us.
Who is Egress and what do you do?

Egress was founded 11 years ago, by three people who are still with the company today. Our CTO is passionate about supporting the local tech community, as are our staff. We help enterprises protect unstructured data to meet compliance requirements and drive business productivity. Our AI-powered platform enables users to control and secure the data they share.
We have an award-winning platform which provides email and document classification, accidental send prevention, email and file protection, secure online collaboration and audit and compliance reporting. We also offer powerful real-time auditing and patented information rights management, all accessible via a single global identity. Our customers include enterprise organisations and governments around the globe.
Why did you want to become a member of Sheffield Digital?
We wanted to become a member of Sheffield Digital to support all the good work they do for the tech community, and to also raise our profile as a company with a growing presence on the Sheffield InfoSec scene.
Where is Egress based?
Egress' technical hub is based in Sheffield, but we also have offices in London (Egress' HQ), Toronto and Boston. Our Sheffield office is currently in Electric Works but due to growth in our teams, we're waiting to move into our new home at Acero, who recently became partners of Sheffield Digital. Our new office will help us to continue to scale at pace and give the product teams an open-plan, bespoke environment for them to work together in, with dedicated innovation and break out spaces.
We'll also have a large conference room that we'd like to open up to the tech community for event use. We're still growing too and have many tech roles available!
What is Egress doing for the community?
Two Egress employees are also founding members of Sheffield's only dedicated InfoSec group, DefCon Sheffield (DC44114), and our staff are engaged with community groups like ShefTest and Sheffield Women in Tech, either as speakers, sponsors or active attendees.
We are also supporters of Code First Girls, and three of our people volunteer as instructors to teach girls how to code. We care about Sheffield and we care about tech, which is why we're sponsoring Sheffield University hackathons like HackSheffield 4.0 and events like SteelCon in 2019.