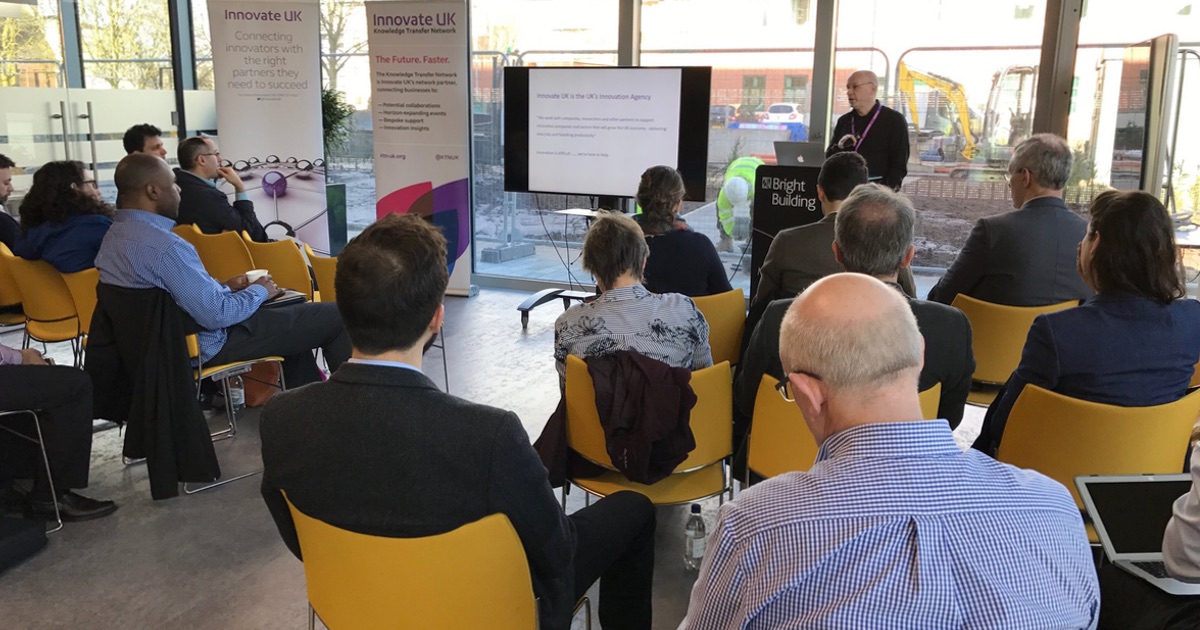 On 10th May, you can head to Sheffield Hallam University for a Digital Business Drop-in event. It's a chance for digital companies to learn about the opportunities and support available through Innovate UK and its other organisations.
About the event
Digital Business Drop-in events take place monthly around the country and this time it's in Sheffield. If you are looking for help to grow your company, you can come along to network and hear from the likes of the Knowledge Transfer Network, Innovate UK and Digital Catapult. They'll be there to present the support and R&D funding available to digital businesses.
Speakers will cover upcoming opportunities and the benefits for digital companies, researchers and academic institutions working in a diverse range of sectors.
As an attendee, you can:
discover the various forms of support available from Innovate UK
meet advisors who can help you navigate the innovation landscape, as well as make valuable business introductions
learn how the Knowledge Transfer Network and Digital Catapult work with businesses
introduce your digital business to others in a three-minute showcasing presentation
network with other businesses.
The event starts at 9.30am on 10th May and there is space for around 60–80 people. We'd really like a strong turnout from Sheffield companies as that will encourage Innovate UK to do more events like this in the city.
Would you like to present?
If you are interested in giving one of the three-minute presentations, there will be a sign-up sheet available on the day. It will be a case of first come, first served and Innovate UK encourage first-time speakers. A projector and laptop will be available at the venue. The guidelines say that you can take a maximum of two slides on a USB stick and that you should leave enough time for an audience Q&A.
Register now
You can register for the Digital Business Drop-in now by heading to the event's page on the Knowledge Transfer Network website.
---
Photo taken at the Manchester Digital Business Drop-in event and shared on Twitter by Andy Curtis.