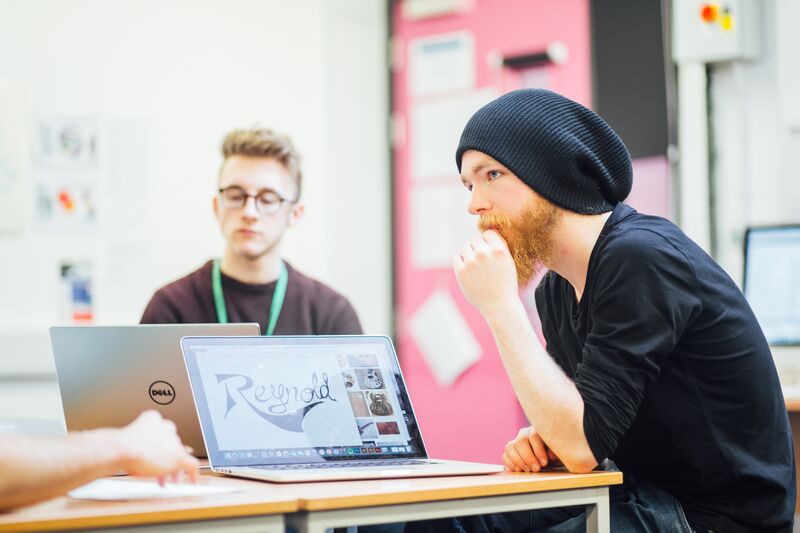 That's one thing we know for sure – there's a shortage of programmers in our area and not just programmers, a whole range of technical roles.
So how do you find the talent you need? Well, perhaps you can grow your own.
Apprenticeships are the tried and tested way to grow your own talent and there's more on offer in our region than just degree apprenticeships. It's true that Apprenticeships are not the norm in our sector –we've always relied more on graduates. But, even then, you still have to invest in teaching a graduate the latest industry tech skills and in developing their commercial skills. So why not cut to the chase, find the right kind of natural talent and train them up in a relatively short period of time to fit your business?
The College recognises that you'll need support, not least with finding the right talent, but also navigating how apprenticeships work and how to mentor and support your trainees. That's what they are set up to do.
The Sheffield College is collaborating with Sheffield Digital to explore a new model of Software Developer Apprenticeship at Level 4 – that's equivalent to A level, a higher certificate, or just pre-degree level. This is potentially much faster for you, the employer, than a degree apprenticeship. The College is one of the region's largest providers of Apprenticeships, with an expert team able to source the right recruits, sort out the funding, handle the paperwork, advise on how to design curriculum and provide great tutors.
Clearly though, the curriculum and the training needs to be industry-standard and that's where employers and Sheffield Digital come in. Our aim is to develop the Apprenticeship curriculum with your input, with a strong focus on communication and commercial skills as well as delivering high quality, technical training. We also want your help in identifying and encouraging the right kind of talent.
As far as costs are concerned, you can make some significant savings against traditional training. The bonus with Apprenticeships is that they attract government funding for training costs. You will need to pay wages reflecting the trainee's start-up position but a lot less than you would be paying for a junior developer. You will, of course, need to invest your time in supporting your apprentice.
To get this off the ground we are looking for 15 employers to come forward and contribute requirements so that we can design the Apprenticeship model. You will gain the advantage of being first to the table to help shape the offering and secure early recruitment talent.
If you are interested in taking on an apprentice, please contact Steve Elliot: steve.elliot@sheffcol.ac.uk .