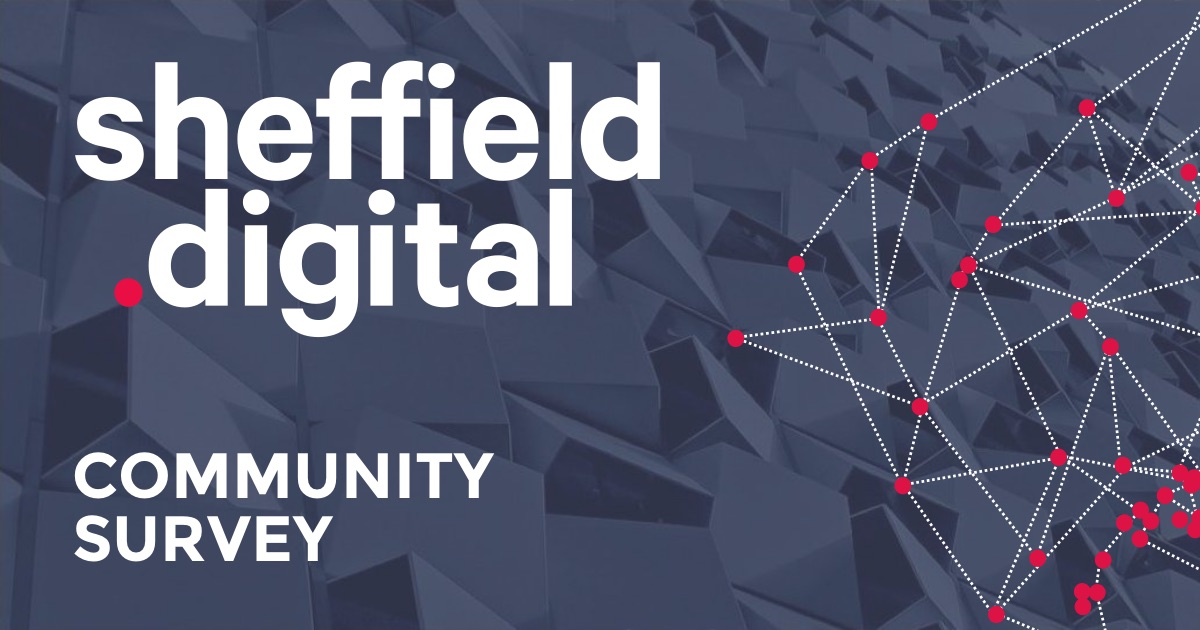 In these challenging times, we want to make sure that Sheffield Digital is responding to the needs of our community. We'll use the information you provide to focus our efforts and to represent your needs to local and national government.
Let us know how we can help
We will be doing everything we can to pass on information and advice that we receive or find. However, we want to hear from you about how things are at the moment and what you would find useful. We'd also like to know what help you are able to offer to other businesses. So we have put together a short survey – please take a couple of minutes to complete it for us.
[button url="https://forms.gle/uh2jaLTENjs2fSgF9″ style="darkred"]Complete the survey[/button]
What we are doing at the moment
As well as doing everything we can to bring you up-to-date information, Sheffield Digital is in touch with and contributing to the following:
Sheffield City Council's COVID-19 Business Response Group – this is newly formed and we'll be able to provide more information shortly.
UK Tech Cluster Group – currently in discussions with central government about the support that the tech industry needs and how to devolve resources down to the local level.
What help is available now?
Sheffield City Council's Business Sheffield service can provide a wide range of advice by phone and have specialist advisors on hand. You can call them on 0114 224 5000.
More than business
The focus of our survey is on business, but we know that there are already a lot of groups and initiatives focusing around helping the community at large. Here are some of the ones we know about – let us know about any others that should be on this list and we'll keep this post updated.
Useful resources
We are maintaining an ever-growing list of local responses to the COVID-19 Pandemic on a Google Doc. Please let us know if you know of something that is happening locally that should be added.
Coronavirus Tech Handbook
The Coronavirus Tech Handbook provides a space where technologists, specialists, civic organisations and public & private institutions can collaborate on a rapid and sophisticated response to the outbreak. It is a dynamic resource with many hundreds of contributors that is evolving very quickly.
Mapping the response to local need in Sheffield
A document to start pooling ideas in response to a request for help from Voluntary Action Sheffield. Kicked off by Sheffield Data for Good.
The ever-awesome @HelpSheffield twitter account.
You can hear an interview with the person behind it on this recent podcast.
TechforUK
A voluntary tech movement to aid UK society, wellbeing and democracy using tech. Currently 100% focused on responding to COVID-19 and helping the UK to respond to the crisis.
BBC Radio Sheffield
Our local station is running "Make a Difference" bulletins every half hour, detailing groups offering help in different parts of the city. The bulletins run at quarter to and quarter past the hour between 6am and 6pm.
Contact them by email to radio.sheffield@bbc.co.uk and put "Make a Difference" in the subject line.
TechNation
Providing a useful summary of national information, resources and initiatives.